What Australians Really Think Of Bindi And The Irwins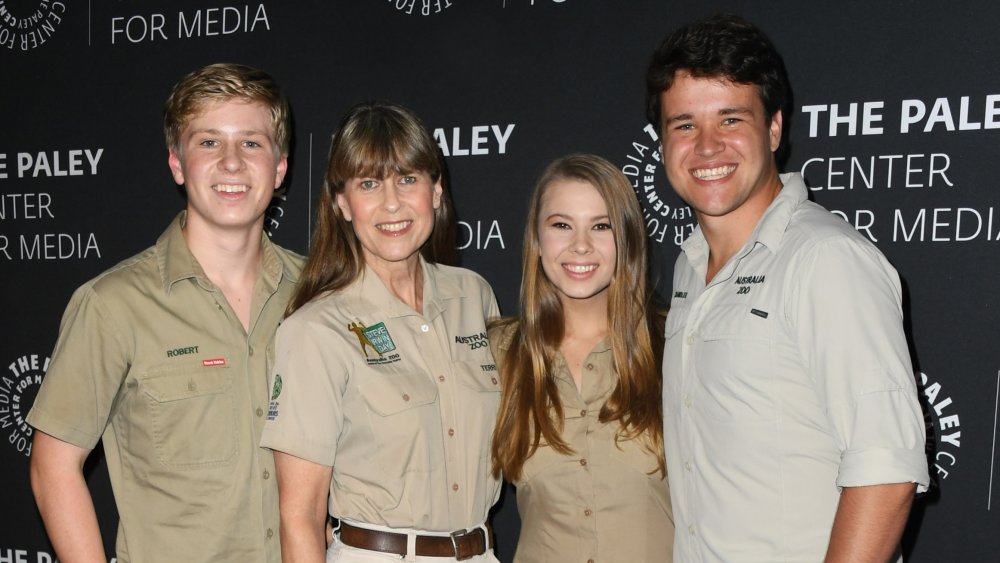 Jon Kopaloff/Getty Images
The Irwin family — mother Terri, her kids Robert and Bindi, along with Bindi's husband, Chandler Powell — have dedicated their lives to spreading awareness about animal rights and conservation. After the death of the late, great Crocodile Hunter Steve Irwin, their mission has gained a whole other level of importance because it's now about carrying on his legacy also.
The family still lives and works in the Australia Zoo, which Steve founded, and where the vast majority of their efforts are concentrated. It's also the setting for their reality show, Crikey! It's the Irwins, which showcases the day-to-day dramas of running a zoo, as well as the requisite family stuff. The place is so special for the Irwins that Bindi and Chandler tied the knot right there on the grounds. Bindi is beloved by American audiences thanks to her winning stint on Dancing with the Stars, but what do Australians think of the famous family?
Steve Irwin's legacy lives on for Australians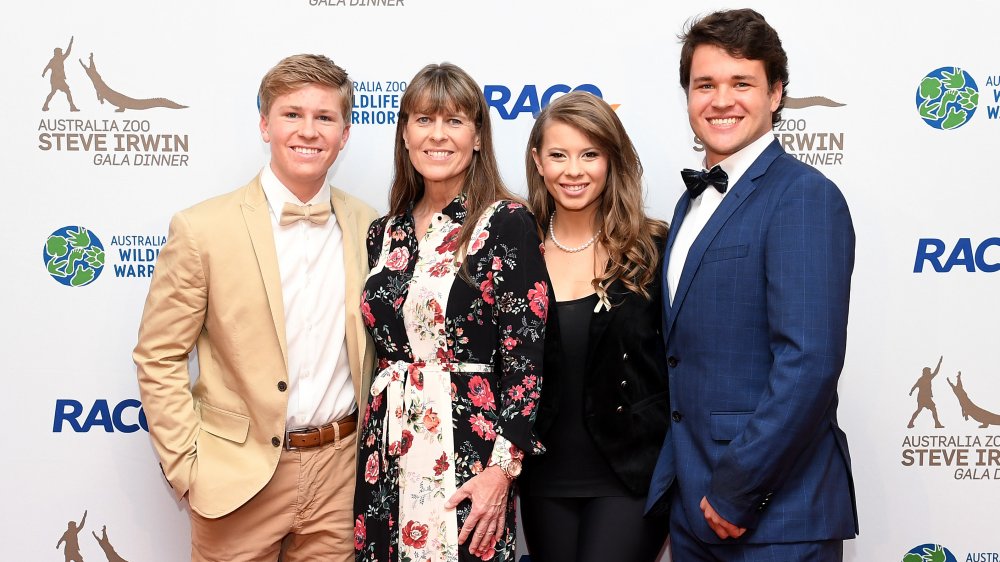 Bradley Kanaris/Getty Images
In a Reddit discussion about the Irwins, several Aussies weighed in about how the country at large feels about the famous family. One argued, "I really think that Americans miss Steve more than Australians do," suggesting that the Crocodile Hunter's legacy lives on so well in the work his remaining family members do, that the Australian public doesn't feel as strongly about his death as their U.S. cousins, who see less of them overall.
However, another commenter noted, "We created an entirely new genus of snail, the Crikey genus, which consists of exactly one snail, the Crikey Steveirwini, in honor of Steve. That's some dedication." Steve would certainly be proud. As another Reddit user pointed out, "Australians are always pretty wary when one of us all of a sudden becomes an international star. So when Steve Irwin became so renowned he was mocked a fair bit." However, he won everyone over with how genuine he was.
The Irwins do their own thing, as far as Aussies are concerned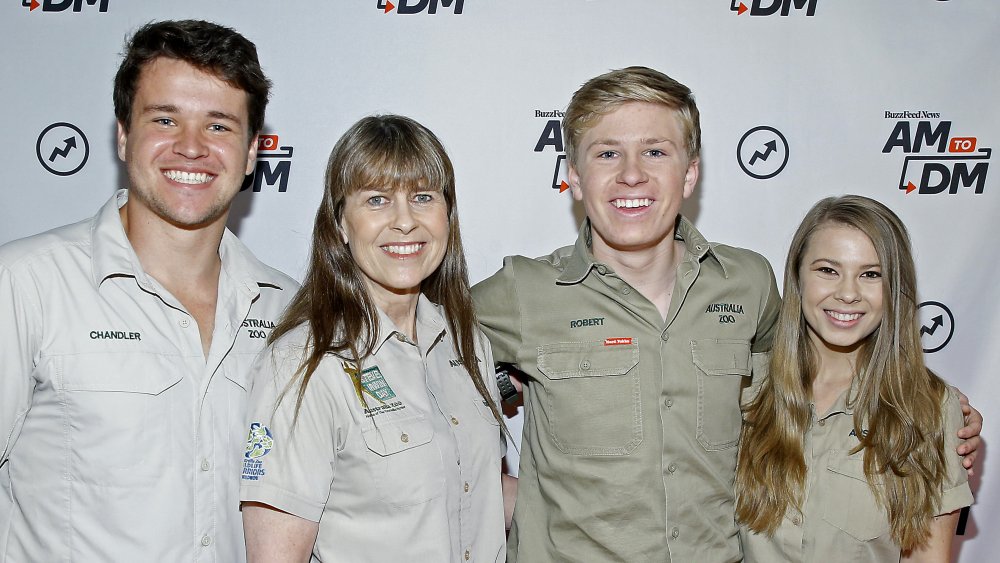 John Lamparski/Getty Images
Following his untimely death, the Crocodile Hunter became a national icon while the zoo continues to showcase how much important work he did. One Reddit commenter acknowledged, "Bindi will possibly always be thought of as someone who is only famous for her father's fame but again, the more she maintains the focus the more you realize that she too is genuine and start to give her a break and appreciate her commitment to her beliefs."
A third commenter described the relationship with the Irwins as "they do their thing and we do ours," explaining, "I'd say we accept them for the occasionally fallible humans they are and mostly leave them be." Bindi got personal props too, with a commenter describing her as a "genuine, hardworking, talented person who puts her heart into everything she does." Likewise, there's never been a suggestion of scandal about her that we know of, which bodes well.