The Iconic '80s Look 22% Of People Want To Make A Comeback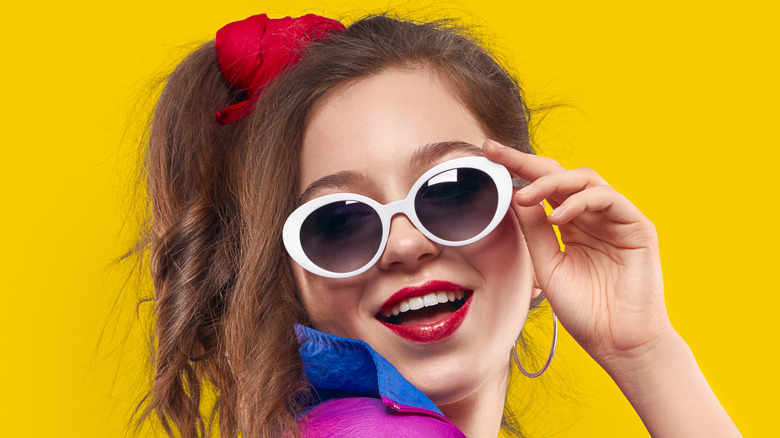 Shutterstock
How cool were the '80s? Well, like most decades, probably a lot cooler in retrospect than they were should you have actually lived through them. Life back then wasn't all one long Brat Pack movie, kids. Still, there's a lot from the '80s that we wouldn't mind making a comeback. In addition to some of those classic '80s movies, there's the music, the wine coolers (White Claw's got nothing on them!), and of course that wacky '80s fashion. From crimped hair to safety pin-studded leather jackets to Joan Collins-esque shoulder pads, the '80s really did have it all.
While some of these fashion trends are better off left in the rear view mirror (mullets ... really?), others are long overdue for a revival. The List conducted a poll of 699 fashionistas to see what trend they'd most like to bring back with them if they got to take a trip 40 years back into the past in Doc Brown's flying DeLorean.
Neon looks to have a bright future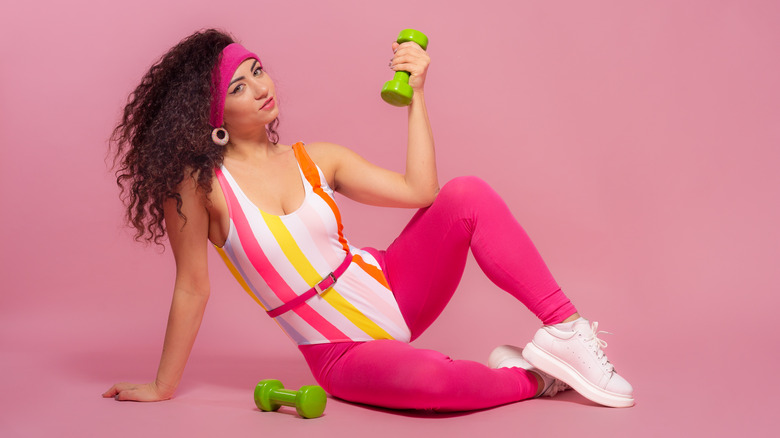 Shutterstock
Neon was huge in the '80s. Neon-colored clothes, neon hair, and even neon-colored makeup. So why did everyone in that decade want to look like an electric rainbow? 80sfashion.org theorizes it might be due to the youthful optimism Gen X brought to the era. If so, then it would seem to be a good sign that over 22% of our poll respondents said they'd like to see neon colors back on the store shelves.
Coming in a close second, with over 20% of the vote, were the ever-practical legwarmers. After all, your calves can get cold in winter, so legwarmers are one fashion trend your mom's sure to approve of. In fact, she might even have an old pair tucked away somewhere. In third place with almost 18% was big hair, though we'd hope that nouveau hair poofers would do the environmentally responsible thing by using a non-aerosol hairspray. Spandex and side ponytails both had 15+% of the vote, though the material that puts the shape in your shapewear nudged out the lopsided look to take 4th place. In last place, earning less than 9% of the vote, was Madonna's jewelry. This is '80s Material Girl Madonna we're talking about, so think rubber gasket bracelets and rosaries rather than the Kabbalah bracelets she adopted in the '90s. Not that we're expecting a resurgence of that trend, either — sorry, Madge, but that's just how it goes when you're living in a material world.