Hulk Hogan Has Thoughts About Chris Hemsworth Playing Him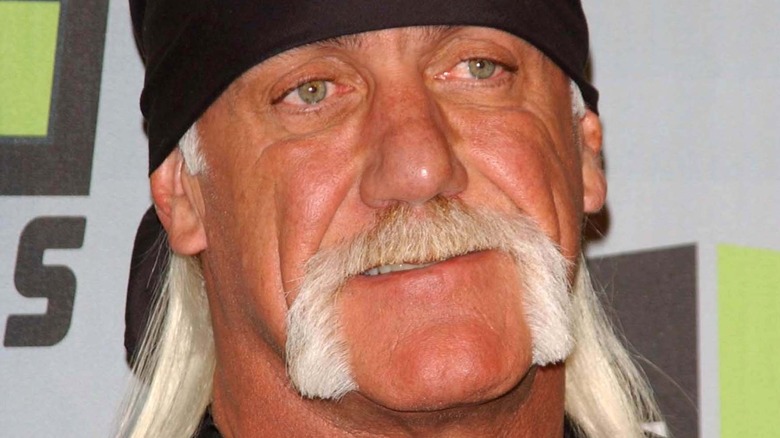 Shutterstock
International star Hulk Hogan is one of the most notorious wrestlers of all time. The WWE star is known for his unique look, which includes a handlebar mustache and an icy blond mullet. Aside from winning 12 world titles across the WWE and WCW (via Inside the Ropes), the world heavyweight champion is known for helping bring wrestling to the mainstream. The star made many appearances on talk shows, starred in his own reality series (via IMDb), and sparked Hulkamania around the world.
Inspired by his unique rise to stardom and his vastly interesting life, Netflix will release a biopic that will focus on his origin story and Hulkamania (via The Hollywood Reporter). The film will be directed by Todd Phillips and penned by Scott Silver and John Pollono. Marvel star Chris Hemsworth signed on to play the Hulkster and has already begun gearing up for the physically intensive role. Hogan noticed Hemsworth's efforts and shared his thoughts on the man who will portray him on the big screen (via People).
Hulk Hogan thinks Chris Hemsworth is ready for the WWE ring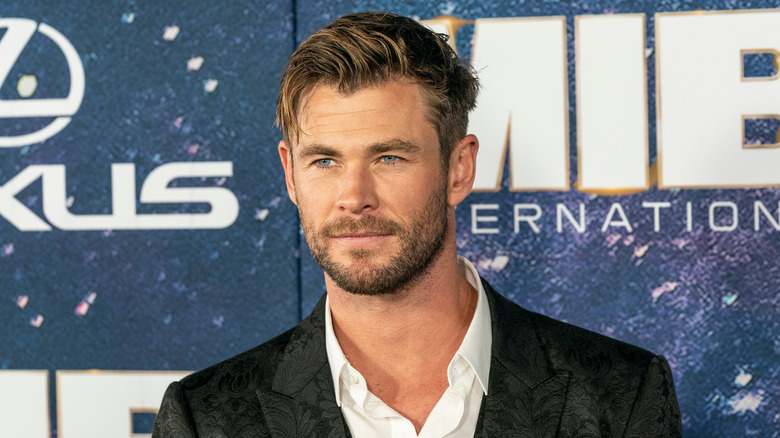 Shutterstock
Hulk Hogan recently shared a photo of Chris Hemsworth flexing his massive muscles to his own Instagram account. The wrestling star captioned the black-and-white shot, "My brother has that Hogan Pump on Jack, looks like he could slam Andre brother," which is a reference to his former competitor, Andre the Giant. Hogan also commented on Hemsworth's preparation for the biopic in November of 2020.
The 67-year-old revealed his thoughts on an Instagram photo of Hemsworth working out by pushing a giant tire to prepare for his role as Hogan. The Hulkster shared the photo of Hemsworth to his Twitter account along with some photos of himself from his wrestling days. Hogan captioned the photo series, "He's already there! He's ready BROTHER!!! But is he good looking enough to play me lol, lol, lol. HH." Hemsworth's efforts to recreate Hogan's impressive physique are clearly paying off. Now we'll just have to wait and see how he captures the icon's accent, mannerisms, and unmatchable charisma.