Chandler Powell: Here's How Much Bindi Irwin's Husband Is Really Worth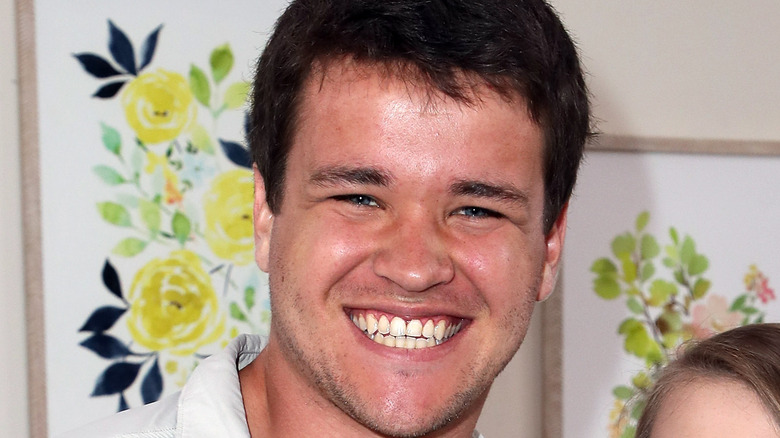 David Livingston/Getty Images
Fans the world over are getting to know Bindi Irwin, the late Steve Irwin's daughter, better all the time, and now this is extending to her husband, Chandler Powell. Powell proposed to Irwin, and the two married in March 2020 in a small ceremony due to the then-new COVID-19 pandemic (via Hollywood Life). Then, in August 2020, Irwin announced her pregnancy, and Powell was set to become a first-time father. 
Both Powell and Irwin are in their early 20s, but this doesn't mean they haven't begun racking up their net worths. Bindi Irwin is reportedly worth $3 million due to her television career, which is still taking off, and Powell is a well-known wakeboarder, though he wasn't fully thrust into the global spotlight until he began dating Irwin (via Stars Offline). However, Powell began his life in Seffner, Florida, and after high school attended the University of Central Florida, where he studied business and marketing. He began wakeboarding at 15, with the fact that he would break records unbeknownst to him.
Chandler Powell's net worth in relation to his age may surprise you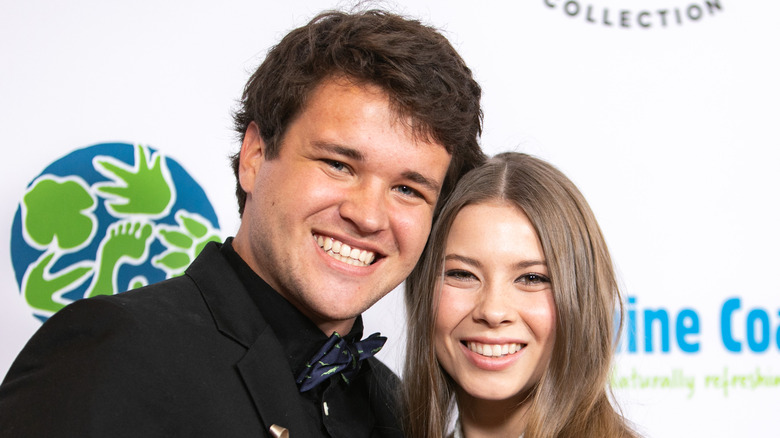 John Wolfsohn/Getty Images
Chandler Powell relocated to Australia in 2018 to live full-time in his then-girlfriend's native country (via Hollywood Life). With him went his net worth, which, according to Stars Offline, is $3 million — the same as his wife's. The bulk of this net worth presumably comes from his wakeboarding career. Stars Offline notes that Powell hasn't competed in wakeboarding since 2016, but before he put this sport on pause, the aquatic athlete won a "triple crown title and finished top three in the Wake Park World Series" (via Stars Offline).
Powell's career led to him getting sponsored by companies as well. Brands such as Liquid Force and Fuse sponsored the athlete, which definitely helped him grow his net worth. Now, he and his wife share a net worth of $6 million dollars at the ages of 24 and 22, respectively. They have the rest of their lives to grow this further, and hopefully invest some of it back into the Australia Zoo to keep Steve Irwin's name and legacy alive.