Jennifer Aniston Just Mocked Her Oufit For The Friends Reunion. Here's Why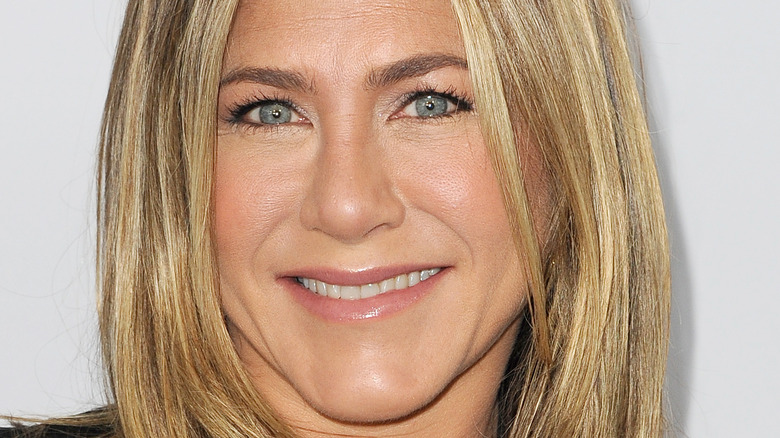 Shutterstock
If you did not watch the two-hour "Friends" reunion HBO Max released on Thursday, May 27, you need to. Not only is it all anyone seems to be talking about, but if you are a lover of all things fashion, you probably missed the fact that Jennifer Aniston wore a black, sleeveless turtleneck top that screamed Rachel Green. And Aniston was the first to point it out to her millions of fans. 
Taking to Instagram Stories to share a cartoon from the New Yorker, she poked fun at the impracticality of the style (via People). In the cartoon, a young woman was seen holding a knife up to the exact style of top she wore, which was hanging on a hanger, alongside the caption, "What time of year are you for!" She then shared another story with a collage of Rachel Green wearing similar tops across the various "Friends" seasons with the shrug emoji.
Jennifer Aniston hated the iconic Rachel hairstyle she had on Friends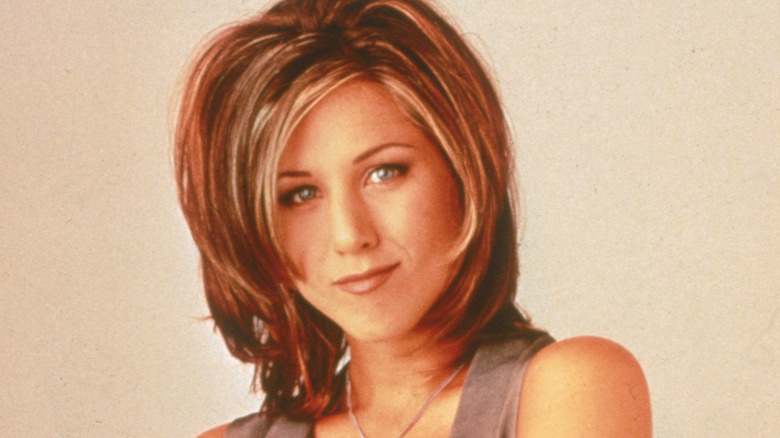 Getty Images/Getty Images
But it's not the first time Jennifer Aniston has poked fun at her (and Rachel Green's) style. In fact, she has even voiced her opinion on the iconic Rachel hairstyle that she used to rock on-screen. "How do I say this? I think it was the ugliest haircut I've ever seen," she once told Allure. "What I really want to know is, how did that thing have legs?" 
Not only that, but she has also admitted just how hard the upkeep was. "I was not a fan of 'The Rachel,'" she revealed to Glamour in May 2015. "That was kind of cringe-y for me," she continued, before adding, "Looking back — honestly, even during that time — I couldn't do it on my own. I needed [my hairstylist] Chris [McMillan] attached to my hip. Left to my own devices, I am not skilled with a hairbrush and blow-dryer." Who would have thought?