The Real Meaning Behind Darius Rucker's 'Beers And Sunshine'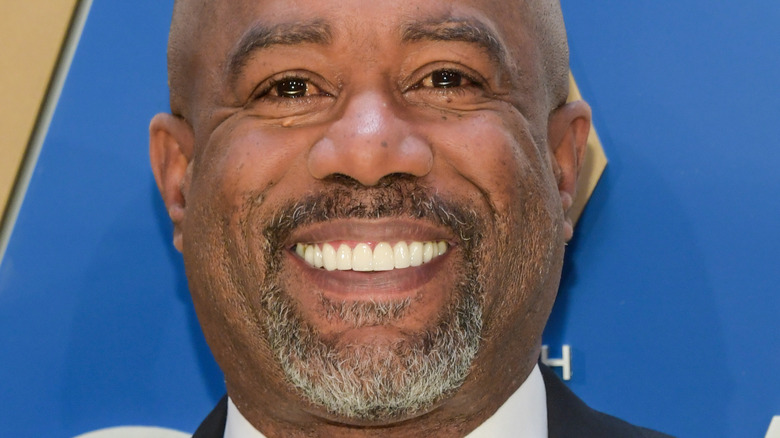 Jason Kempin/Getty Images
Darius Rucker's career journey is the epitome of "beating the odds." He left his successful rock career with Hootie & the Blowfish to enter the world of country music — audacious enough in itself, but even more so for a Black man in a predominantly white genre. But his songs and his voice soon silenced the skeptics, and now Rucker is an established country star. Ten of his songs have gone to No. 1 on the country charts and he has added a batch of award nominations and wins for his new material, including his Grammy for Best Country Solo Performance (his fourth win in total). Now he's up for a CMT Award on June 9 for the video for his hit "Beers and Sunshine" — Rucker's tenth single to hit No. 1 on the country charts. 
"Beers and Sunshine" offers no deep thoughts or complex metaphors, as he sings of lazy, warm days, boating on the lake with friends and, of course, "Beers and sunshine / Bonfires and summertime / Back porch nights in South Carolina." But when you realize Rucker's reason for writing the song, you will understand why it struck a chord with millions of listeners. 
Darius Rucker's song reminds listeners of the simple pleasures in life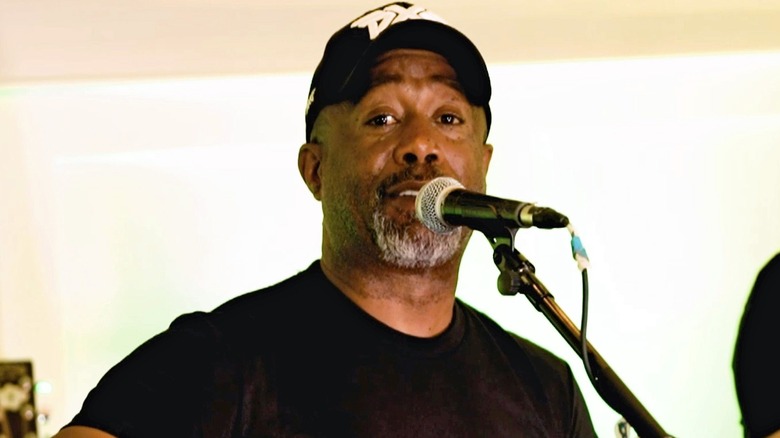 La Family Housing Home Together 2021/Getty Images
Darius Rucker's website explains that the artist wrote "Beers and Sunshine" during a Zoom session with his producer and fellow songwriters Josh Osborne and TJ Harding. It was the early spring of 2020, when the coronavirus pandemic had taken root in the U.S. Businesses and schools were closing, people were stocking up on cleaning supplies and sheltering at home, and the national stress level was skyrocketing. Rucker wanted to send a message of hope, happiness, and priorities. 
"[W]hile we work through this time, I think it's important that we balance the heaviness by finding the silver lining, where we can really enjoy the simple joys this song talks about, like time spent together with friends and family," he said on the site.
Because so many people felt overwhelmed by news reports and social media rumors during lockdown, the song advises listeners to take a breather from the electronics and focus on real life. "Everybody's down in a world gone crazy / Don't know how to fix it, but I think maybe / Turn on the good times, turn off the TV," Rucker sings. "Yeah, the only BS I need is beers and sunshine."
As summer 2021 approaches, we are looking forward to seeing the return of those good times. Hopefully, as we raise our own beers (or beverage of choice) with our loved ones, Rucker's song will continue to remind us of what's really important in life.