Britney Spears' New Claim About Rocks Is Raising Eyebrows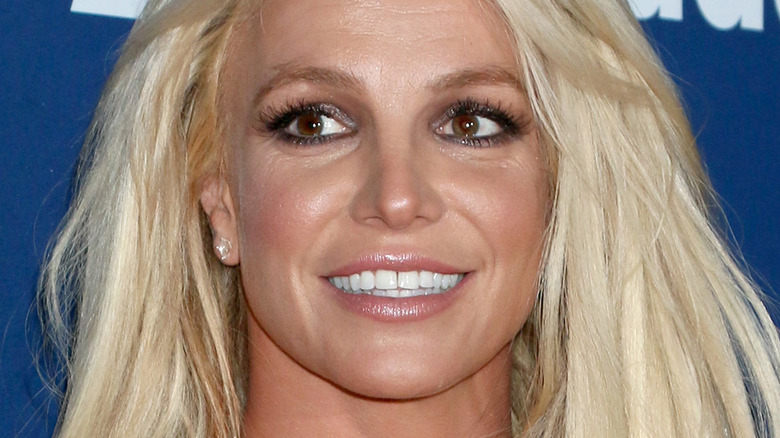 Shutterstock
Despite being one of the most famous pop stars alive, the past 15 years have not been easy for singer Britney Spears.
Spears got her start alongside other future celebrities like Ryan Gosling and Christina Aguilera on "The All-New Mickey Mouse Show" when she was just 11 years old (via Insider). But Spears did not become a household name until 1999, when her first album "...Baby One More Time" debuted at No. 1 on the Billboard charts (via Entertainment Weekly). Spears' revealing school girl outfit, worn by the then-16-year-old in the music video for the titular song, earned her both fans and critics, and began her tumultuous relationship with fame.
As Spears' was launched into superstardom, the tabloids documented her every move: Her failed relationship with Justin Timberlake, her 55-hour-long marriage to childhood friend Jason Alexander, and her marriage to dancer Kevin Federline, with whom she has two sons (via Honey).
After Spears' divorce from Federline in 2006 and a stint in rehab in Antigua, Spears shocked the world when she shaved her head in front of paparazzi at a salon in Los Angeles in 2007. After her public breakdown, things appeared to go downhill for Spears. In 2008, she was admitted to a psychiatric treatment facility and was placed under a conservatorship that awarded her father, Jamie Spears, full control of her finances, business affairs, and career (via Glamour).
Spears' life under her father's control has received a considerable amount of media attention, and was even the subject of a recent documentary, "Framing Britney Spears." Once the most popular music icon of the 2000s, Spears' social media presence now reveals the star to be vulnerable and childlike.
Britney Spears is turning to rocks and crystals for comfort and healing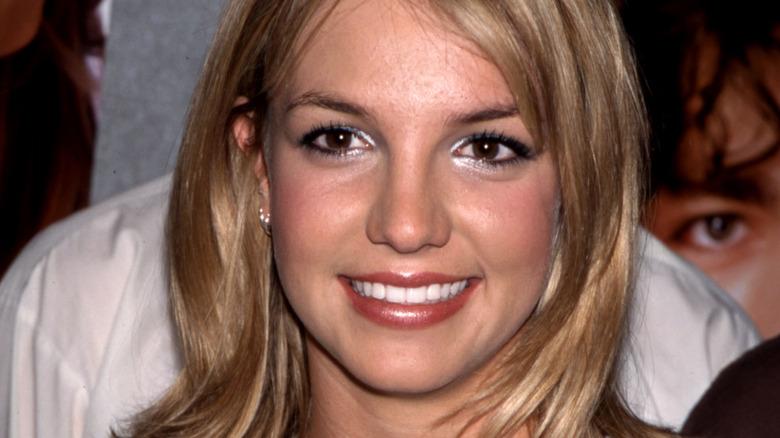 Shutterstock
On June 4, Britney Spears wrote a lengthy caption underneath a photo of rocks and flowers arranged on a beach. According to the singer's post, actor Hillary Duff's children arranged the rocks. Spears then detailed her love of rocks, which she said she's been collecting since she was a child. According to Spears, keeping rocks with her helped her feel protected, confident, and aware.
"I almost feel a sort of protection when I see rocks now," Spears wrote on Instagram. "I used to take the small ones with me when I was younger and hide them in my pockets....and if I was around anyone who gave me bad vibes I would hold it very tight." Spears even shared that she continued the habit into her 20s. "I did this in a lot of interviews until I was around 24 or so," the singer wrote. Spears also noted the connection she feels to rocks, writing, "they have a lot of intellect we don't even know about."
This wasn't the first time Spears shared her thoughts on the magical side of her connection to nature. In an Instagram post from August 2020, the singer shared a photo of The Crystal Bible by Judy Hall, a guidebook to the healing properties of crystals. Spears has been collecting crystals since the beginning of the pandemic, and now uses them in daily meditation and prayer. Spears said that she has been using this time to reconnect with nature and herself, with the help of her crystal collection.
As the singer explained, "I'm taking this time to find myself and go back to the things I loved when I was younger."