Who Is Dylan Scott's Wife, Blair Robinson?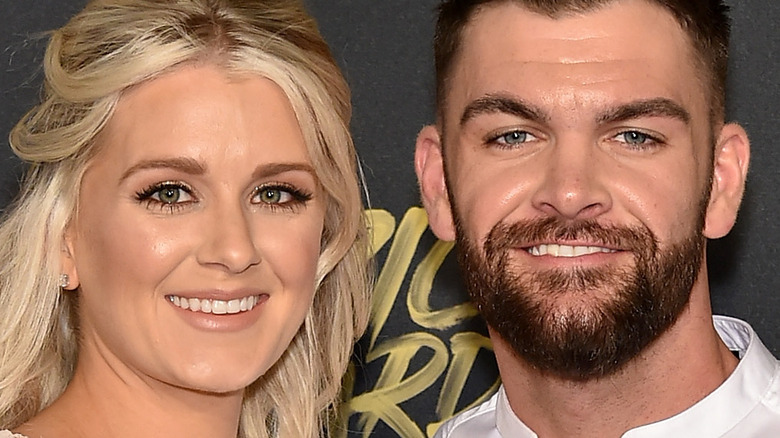 Mike Coppola/Getty Images
Country singer Dylan Scott is known for hits like "My Girl" and "Crazy Over Me" — and this year, he's also a first-time nominee at the 2021 CMT Awards. Nominated for Breakthrough Video of the Year for his music video for "Nobody," Scott is also performing his hit song at the Ram Trucks Side Stage event during the awards show, according to CMT.com.
Country music fans who have already seen the "Nobody" music video, of course, may have noticed a certain blonde woman by Scott's side. In fact, the video includes romantic scenes in which Scott leads the woman into a theater filled with lit candles, all while the singer-songwriter plays the piano and croons, "I'm gonna love you, love you / The only way that I know / I'm gonna love you, love you / Like there's no tomorrow / Yeah nobody, nobody, nobody gonna love you like I do." (via Genius). 
So who could be the lucky woman by Scott's side? As People reports, the "Nobody" music video actually features Scott's wife, Blair Robinson — as well as the couple's two kids, their 3-year-old son Beckett Scott and their 15-month-old daughter Finley Gray.
Dylan Scott and his wife, Blair Robinson, are high school sweethearts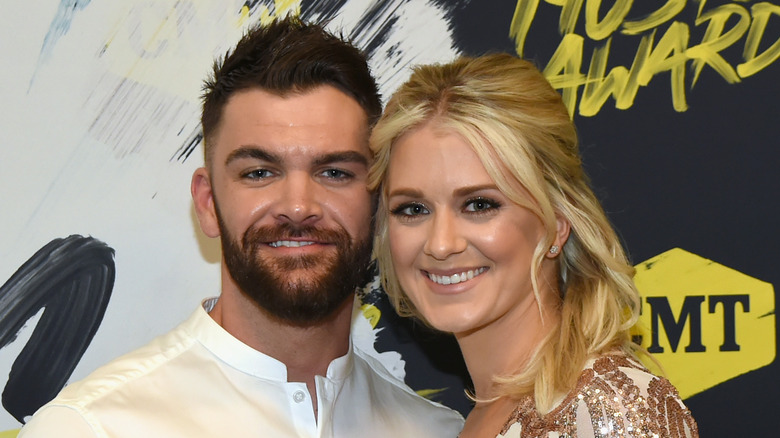 Rick Diamond/Getty Images
According to The Boot, Scott married Blair Anderson Robinson in 2016, shortly after releasing his hit single "My Girl" off of his debut album — which is, in fact, another song he wrote that's inspired by his wife. Opening up about the track to Taste of Country, Scott revealed that he and Robinson were high school sweethearts, having first met in the seventh grade before starting to date in their sophomore year.
"Everything's really personal about the song. It's mine and my wife's life, basically. It's a real special song," he told the outlet.
Now, the couple are five years into their marriage and even have two children together — and Scott, of course, went on to write another song dedicated to his wife. Speaking about his song "Nobody" to People, Scott said that the music video was "special" to him because it showed an inside look at "everyday life for [his] family" — and he even made sure to open up about how Robinson inspired the song. 
"The idea for writing 'Nobody' was basically an idea my co-writer brought to me and fit my life perfectly," he shared. "It's exactly how I feel about my wife and something I've said to her before, 'Nobody is gonna love you like I do.'"