Is Ariana Grande Still Friendly With Ex-Boyfriend Big Sean?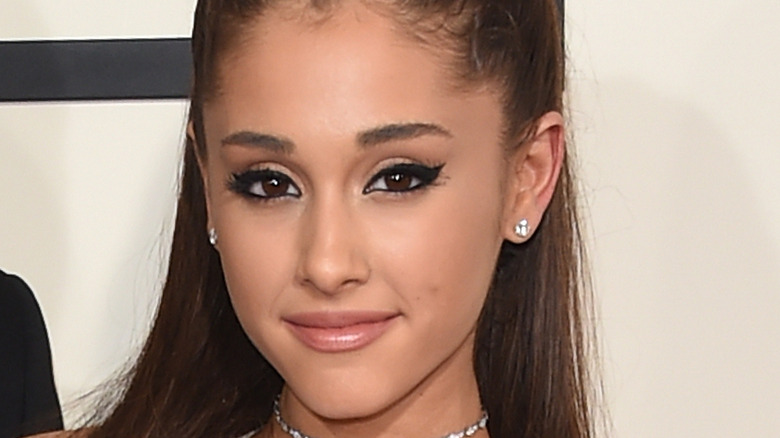 Jason Merritt/term/Getty Images
There's something about Ariana Grande's dating life that has always seemed to intrigue fans. She has had her fair share of boyfriends in the past, never seeming to shy away from sharing the ins and outs of her relationships. Her chart-topping music has always been just as much of a conversation as her love life, with her albums even being linked to the respective people she was dating at the time of the album releases. But the narrative surrounding Grande's relationships is forever changed now, as she tied the knot with Dalton Gomez in 2021, whom she had reportedly been dating since early 2020 (via Billboard).
Grande has always seemed to have a healthy relationship with her exes, literally writing "thank u, next," an anthem all about thanking your exes for what they offered you and then confidently moving on from them. While we're thrilled with her ability to move on from past lovers, we can't help but wonder what her relationship with ex Big Sean is like, a boyfriend who was sung as the one she "thought [she'd] end up with" (via The Sun).
This is how Ariana Grande and Big Sean's relationship began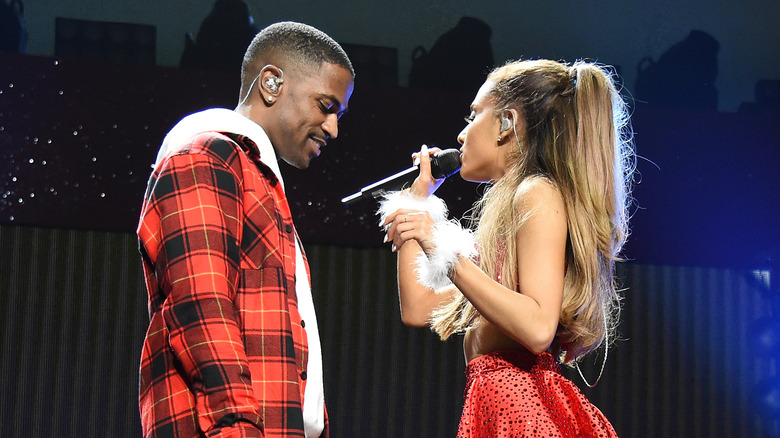 Jason Merritt/term/Getty Images
Big Sean and Ariana Grande were first linked in 2014 after collaborating on Grande's "Yours Truly" single, "Right There." In an interview with The Telegraph, Grande announced to the world that she and Sean were officially an item, responding "Yes," when asked point blank if they were a couple. She added, "He is one of the most amazing men in the whole world, and that includes my grandfather and my brother. I think the world of him, and he's an amazing person. That's kind of all there is to it." 
The couple attended a few award shows together throughout the nearly year-long relationship, but ran into a bit of drama at the 2015 Grammys. A photo surfaced of Grande chatting with fellow nominee Jhené Aiko with Big Sean in the background. A few weeks later, per Seventeen, Grande and Sean called it quits — and it wasn't long before Sean and Aiko began collaborating on music together, which eventually led to a relationship in 2016. Things seemed official when Sean told Billboard: "Jhené is more than just a friend. I don't know how else to describe it — me and her are just cool like that. I love her and I know she loves me."
Ariana Grande and Big Sean rekindled their friendship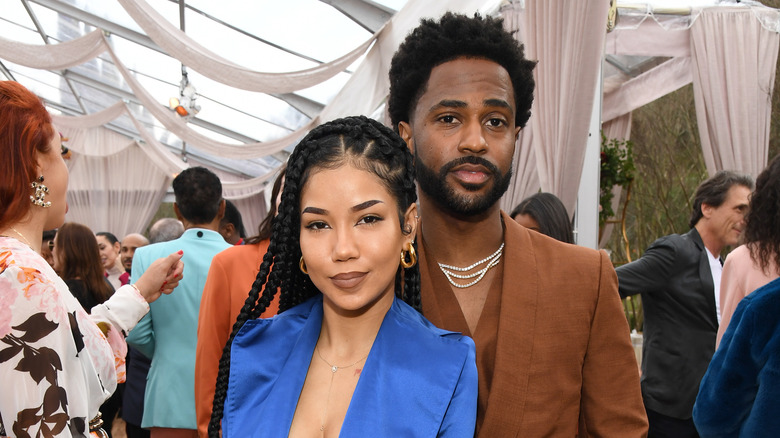 Kevin Mazur/Getty Images
So where do things stand between Ariana Grande and Big Sean at the moment? Well, according to TMZ in 2019, the two were caught cozying up in Sean's car somewhere in L.A. Both were single at the time, as Sean and Jhené Aiko had reportedly split in March 2019 (via Elite Daily), and Grande had ended her engagement to Pete Davidson in 2018, per the People. 
But reports say that nothing came of this rekindling, and that the two are actually just friends and keep things pretty platonic. Per an April 2019 report from Us Weekly, "Ariana and Big Sean have remained in contact, but neither of them are looking for anything serious [or] romantic." That being said, a source told E! in March 2019, "They both care deeply for each other and remain close friends."
It's hard to say exactly where their relationship stands as of 2021, however. Grande was allegedly "humiliated" by a lyric in Sean's song, "Stay Down," in which he rapped about having a "million-dollar chick with a billion-dollar p***y" and Grande's grandmother was said to have asked her to explain the lyrics (via MTV).
Yiiiikes.