Here's Why Twitter Is Confused By Meghan And Harry's Baby's Name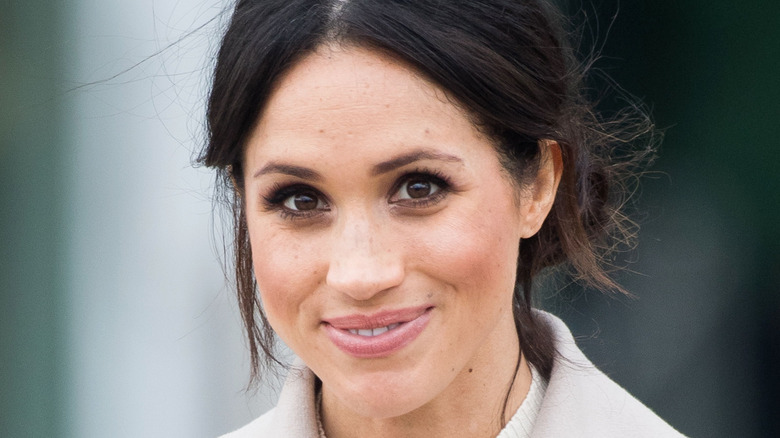 Shutterstock
Archie Harrison Mountbatten-Windsor is officially a big brother. Prince Harry and Meghan Markle announced the good news of the arrival of their daughter on Sunday, June 6. She was born on June 4, and her name is Lilibet "Lili" Diana Mountbatten-Windsor. A statement on their Archewell website revealed the inspiration behind the name: " Lili is named after her great-grandmother, Her Majesty The Queen, whose family nickname is Lilibet. Her middle name, Diana, was chosen to honor her beloved late grandmother, The Princess of Wales."
But over on Twitter, some were left baffled by the name choice since it uses a personal family nickname of Queen Elizabeth, which seems like a bold choice after the couple's bombshell interview with Oprah where they brought up their experiences with the ugly side of the royal family. One tweet questioned, "#MeghanMarkle Am I cynical about the name #Lilibet? ....too right I am! #Ugh."
The name choice seemed for one user to undermine the message behind the Oprah interview, who wrote, "Harry-Meghan asked for privacy & left the royal family, accused them of racists, not protective & not being supportive of Meghan when she was having suicidal thoughts. If the name included the black mother of Meghan instead of queen then I would've believed every word they spoke!"
Some think the royal baby name choice reveals an ulterior motive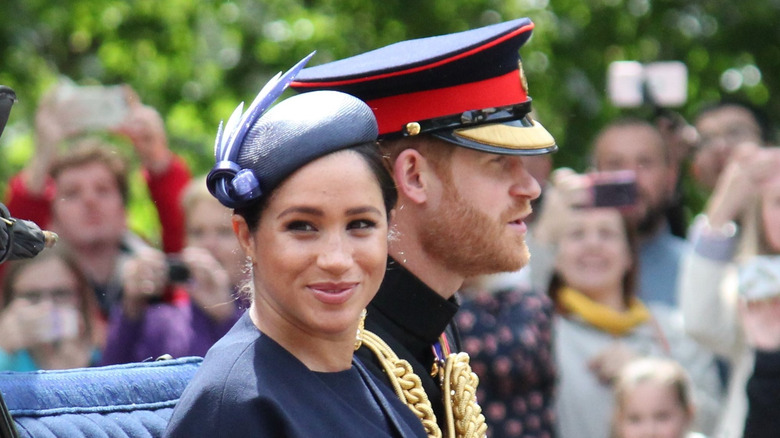 Shutterstock
Journalist Dan Wooton saw it as Prince Harry and Meghan Markle trying to have it both ways, tweeting, "Am I the only one thinking it's a bit odd they would give their child a name so connected to the Royal Family they're so desperate to distance themselves from?" He wasn't the only one; another user tweeted, "It's only a week since Harry was slagging HMTQ's parenting skills. Now they name a child after her. I don't know which way is up with these two."
One royal watcher on Twitter saw it as a signal for a hidden agenda from the Sussexes. They tweeted, "If I was Her Majesty I would see an ulterior motive to naming the brat by my pet name. Perhaps 'Please Ma'am, may I have my title back?' or would I be cynical and harsh?"
But another user wasn't too bothered by it all, saying, "I actually like the name. It's a fitting tribute (still think they are idiots though) but I'm pleased for the new baby xx."