What Does Nathaniel Rateliff And Margo Price's Twinkle Twinkle Mean?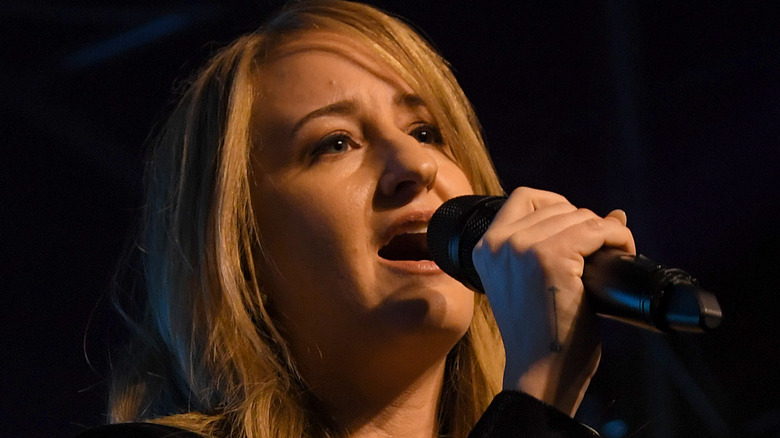 Jason Kempin/Getty Images
Country star Margo Price recently embarked on her next musical era with her recently released third studio album, "That's How Rumors Get Started." One of the most memorable singles, and the first one she dropped, was "Twinkle Twinkle," a rock-infused track that explores the challenges of the music industry and how damaging it can really be. 
"I should probably get some sort of 'Nashville veteran card,'" the musician told CMT.com. "I've been here since I was 19, and back then, they told me it was a 'five-year-town.' Then someone told me it was a 'seven-year town.' Now you're telling me it takes 10 years to succeed here? I don't know." In "Twinkle Twinkle," Price gets vulnerable about the downside to fame, drawing from her own personal experience. 
In March of this year, Price performed the track on "CMT's Crossroads" alongside fellow singer-songwriter Nathaniel Rateliff. The performance has earned the pair a CMT Award nomination for Performance of the Year (via Billboard). During their appearance, Price and Rateliff chatted about the deeper meaning behind "Twinkle Twinkle," as well as the story behind how the song got its name. 
Twinkle Twinkle explores the dark side of fame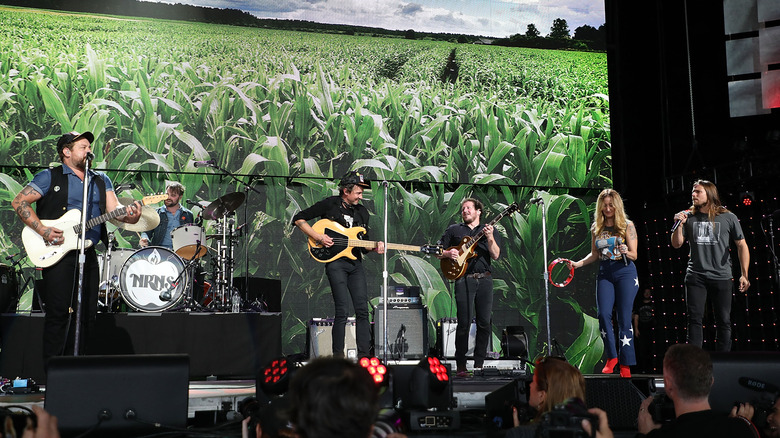 Taylor Hill/Getty Images
During a candid chat in between sets during their "CMT Crossroads" performance, Margo Price and Nathaniel Rateliff got to chatting about the meaning behind Price's song, "Twinkle Twinkle" (via American Songwriter). 
"It all kind of started around this conversation I had with [country singer] Marty Stuart," Price said. "He was in this trailer with his Manuel [Cuevas] suit and his perfect hair, and he said, 'You know you and the band have been touring pretty hard, you've been on the road a lot. Does everybody hate each other yet?' And I was like, 'Oh, no, we don't hate each other. It's going pretty good except, you know, our health is deteriorating, and all of our marriages are falling apart,'" Price said with a laugh. "Then he stops, and he looks at me and goes, 'You wanted to be a star. Twinkle, twinkle.'"
With lyrics like "Playin' dives, tryna stay alive," and "If it don't break you / It might just make you rich," Price doesn't mince words about life on the road.
Price also shared that over the years, she's come to redefine success. "I think success for me has nothing to do with money, but it has to do with just remaining true to myself," she said. "Having freedom artistically is a really powerful place to be in."