The Real Reason Lara Trump Isn't Running For Senate In 2022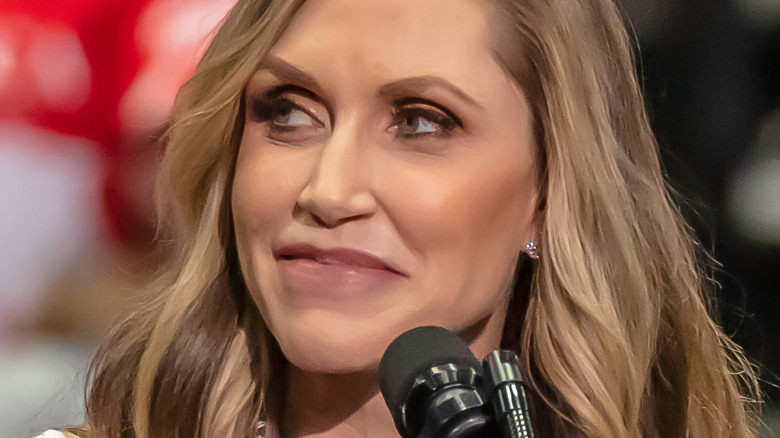 Shutterstock
For a while, she was seen as the Trump most likely to throw her hat in the ring for a seat in the senate. Lara Trump, wife of Donald Trump's son Eric, even went on the record with Fox News back in December 2020, to hint that she might run to replace North Carolina Sen. Richard Burr, who's stepping down next year. But Lara has since changed her mind, making the announcement confirming her change of heart over the weekend and during the GOP state convention in North Carolina.
"Now you may have heard a rumor that I have been considering possibly running for a Senate seat here in North Carolina. I have been considering it and it's a big decision. I did a lot of soul-searching, a lot of thinking, talking with my father-in law, my parents, my husband Eric," Lara said. But to run, she said she would need to give the campaign her all, which she admitted she could not do with two young children at home. "It is going to be very hard for me to enter this Senate race right now. I am saying no for now, not no for ever, just so you know," she said (via People). 
Lara Trump has a budding media career at Fox News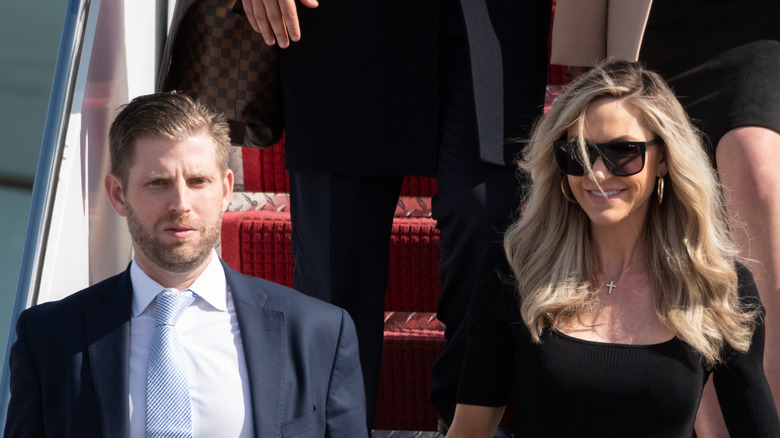 Noam Galai/Getty Images
Giving up a potential bid for a Senate seat does not mean Lara Trump is going to go quietly; she already lined up a gig with Fox News, where she will stay on as a paid contributor. "I sort of feel like I've been an unofficial member of the team for so long. It was kind of a joke over the past five years — I would come there so often that the security guards were like, 'Maybe we should just give you a key,'" she said (via People).
Her decision also puts to rest any speculation over whether she had intended to run for a seat in Florida, where she and husband Eric bought a $3.2 million dollar home within the Trump National Golf Club in Palm Beach. For a time, political watchers thought she would try and challenge incumbent Sen. Marco Rubio, who's up for re-election (via Independent).
Lara's decision to step aside also potentially turns North Carolina into a battleground state between Republicans and Democrats. During the November 2020 elections, Donald Trump beat Joe Biden by more than 1% in a race that went down the wire, while Republican Thom Tillis beat his Democratic challenger Cal Cunningham for a seat in the U.S. Senate by about 2%. The state governor, Roy Cooper, is a Democrat, though eight of the 13 House representatives belong to the GOP (via BBC).