The Truth About Lara Trump's New Job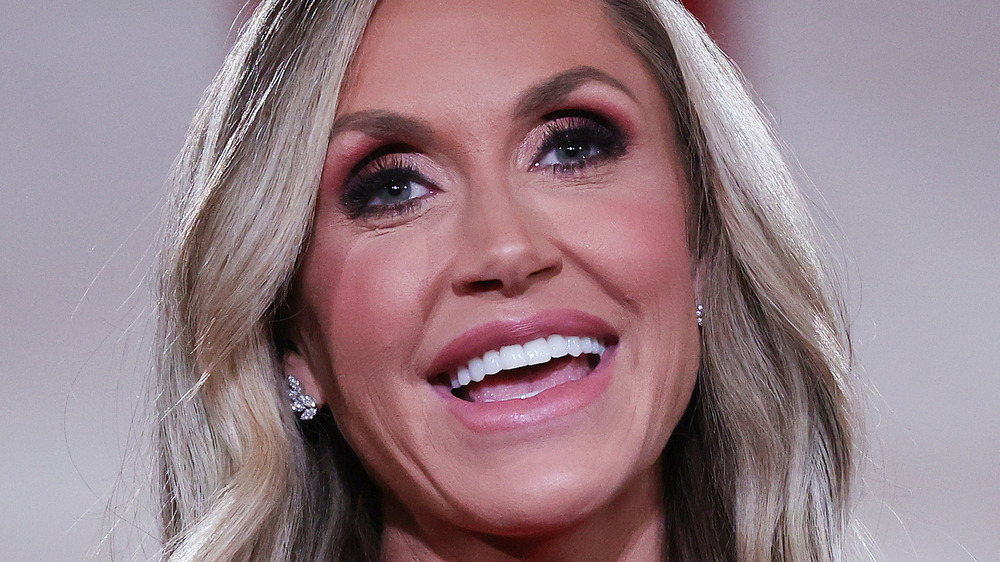 Chip Somodevilla/Getty Images
Lara Trump is no stranger to politics. After all, she's been married to former President Donald Trump's son, Eric Trump, since 2014 (via Town & Country), and has made her fair share of appearances on conservative news programs and on Trump's campaign trail as one of his advisers. While much of the Trump family, like Ivanka and Jared Kushner, have kept a relatively low profile since Donald Trump's exit from the White House, members of the former president's inner circle are slowly starting to return to the public eye — including his daughter-in-law, Lara.
On an episode of Fox and Friends on March 29, it was announced that Lara Trump is the newest member of the "family" at Fox News. "Let's bring in Lara Trump, former senior adviser for the Trump campaign, and we have a big announcement," Fox and Friends co-anchor Ainsley Earhardt said (via The Hollywood Reporter). "She is a new Fox News contributor. Welcome to the family, Lara."
News of Lara Trump's new gig at Fox had mixed reactions on Twitter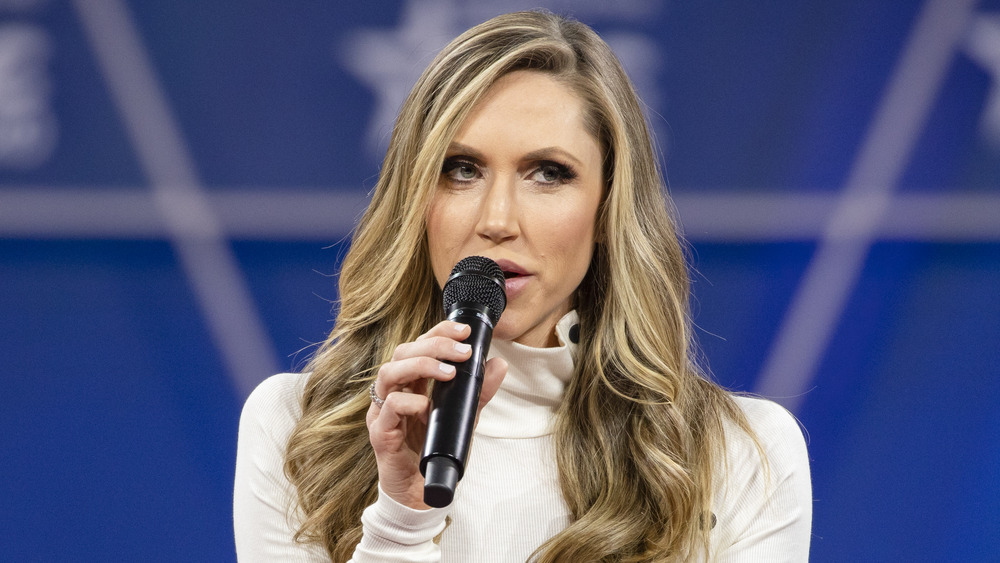 Samuel Corum/Getty Images
"I was so excited to announce this morning that I am officially joining the @FoxNews team! Thank you @ainsleyearhardt, @kilmeade and @SteveDoocy for the warm welcome on @foxandfriends [smiley face emoji]," she wrote on Twitter. The confirmation of her new gig had mixed reactions on the social media platform, and while some users were happy to hear about Lara's gig, others were flat-out appalled by the news.
"Congratulations and please ignore the trolls. I look forward to your insights and comments," one Twitter user wrote. 
"Fantastic addition to the Fox Team," another commented. "We need to hear clear voices and @LaraLeaTrump will be a 'breath of uncompromising fresh air.' Thanks, @FoxNews."
On the opposite end of the spectrum, many Twitter users took Lara's announcement as an opportunity to drag the former senior adviser, with one social media user writing, "In short, Lara Trump, who has no clue about politics, is contributing to a network that has no clue about journalism. It's a match made in MAGA heaven. Lara Trump will fit right in."
Lara Trump's job at Fox could be affected if she decides to run for Senate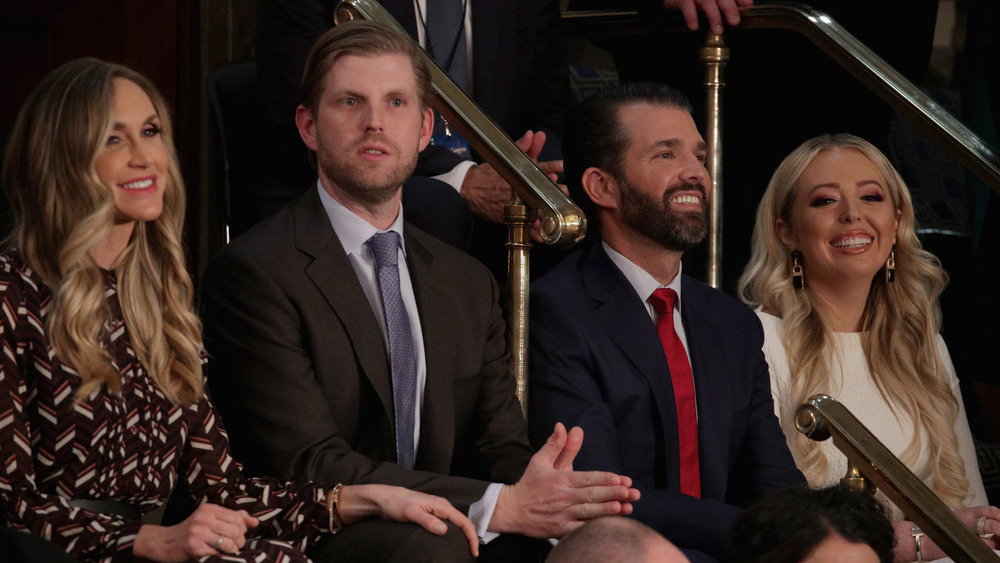 Alex Wong/Getty Images
While it's not uncommon for former members of the Trump administration to make appearances on Fox News programs, the announcement of Lara Trump's new job is raising eyebrows because she's also rumored to be considering a run for the U.S. Senate in North Carolina in 2022. "I could think of nothing greater than to represent the people of my home state, represent North Carolina," she said during an appearance on Outloud with Gianno Caldwell in December 2020 (via Fox News).
Donald Trump even teased his daughter-in-law's potential Senate run during a fundraiser at Mar-a-Lago earlier this month (via Twitter.) "I didn't exactly prepare for this, but I was walking by, and I heard everybody screaming," Trump said. "I want to thank Lara who has been so incredible — and I don't know, are you running for the Senate? I hear she's going to run for the Senate!"
While Lara Trump has yet to confirm if she will, in fact, run for Senate, if she does decide to go in that direction, it would likely affect her position with the network. Typically, Fox News cuts ties with contributors, employees, or others who make regular appearances on the network once they announce that they're running for election (via Deadline).