Here Are Chrissy Teigen's Beauty Must-Haves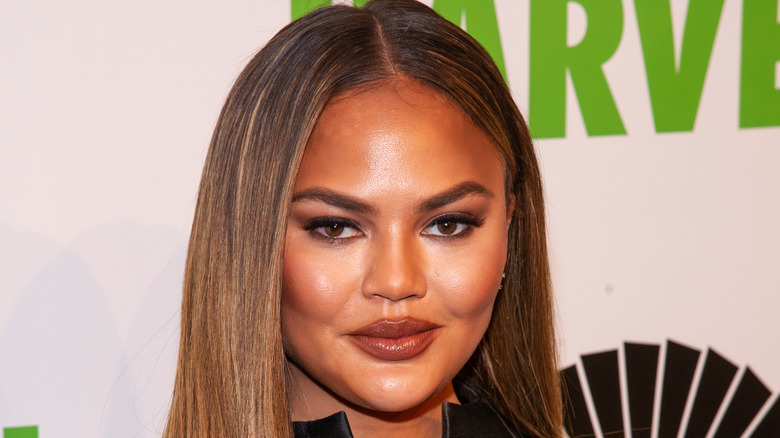 Shutterstock
What woman out there doesn't want to learn the secrets behind a model's beauty regime? Hollywood's A-listers always seem to have glowing skin and perfectly quaffed hair, and most of us would love to present ourselves in the same fashion. Have you ever stopped to think about what your favorite actress uses for their nighttime rituals or even when they travel? Well, look no further, as we have some of Chrissy Teigen's beauty secrets! 
Teigen got her start back in 2010, thanks to Sports Illustrated's swimsuit edition — four years later, she would grace the cover of the coveted publication. The doting mother has also graced the cover of Cosmopolitan, Glamour, and Italian Vogue (per Biography). She is famously married to John Legend and has made a name for herself as a social media influencer. So next time you are thinking about upping your glamour routine, why not take a look at what Teigen's regime has to offer.
These are Chrissy Teigen's shower staples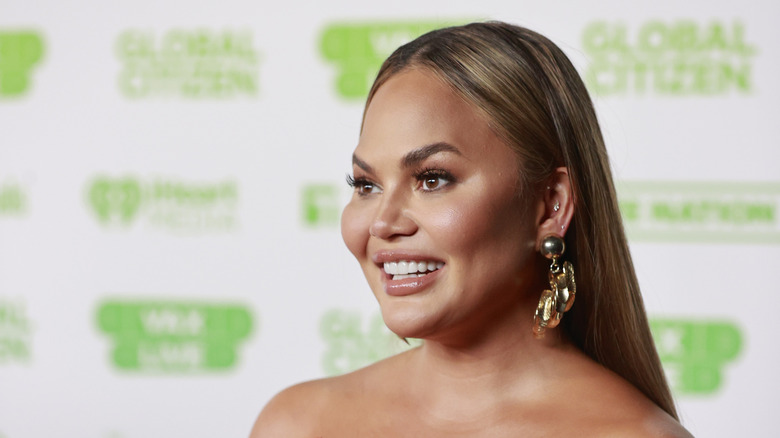 Emma Mcintyre/Getty Images
Chrissy Teigen is said to use six essentials that are staples in her shower, according to People, which include Ouai Shampoo and Conditioner and Ouai Scalp and Body Scrub. Teigen took to her Instagram to share with her followers that she's very proud of her skin, saying she was "feeling [herself]" due to the products she uses. The model revealed her go-to's, saying, "The iS clinical cleanser and the lotion is the only thing I use consistently, and they've always been so good to me" (per Harper's Bazaar).
The influencer also added that the Dr. Dennis Gross alpha beta peel pads are part of her routine. "So important for on and around my nose and chin. You'll notice a HUGE difference!!)," she shared. The outlet reported that her whole routine could run the average consumer around $1,600, but there are some drug store brands that the mother will turn to.
The model knows how to glow, thanks to her beauty routine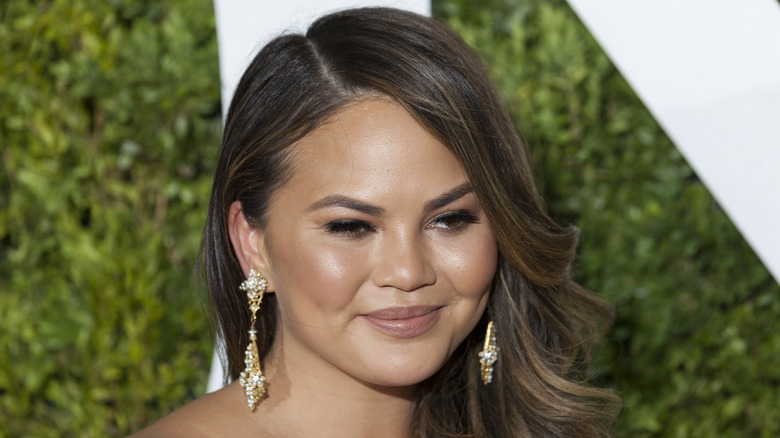 Shutterstock
During one of Chrissy Teigen's social media vlog, she shared all the best beauty secrets she could think of, saying she was very proud of her skin and wanted her followers to experience the same feeling. The model knows how to help with a glow-up, and revealed she uses the iS Clinical cleanser and the Control Collective SPF face lotion. However, the California native did note that items could get pricey writing, "$$, I know I know, but I gotta be honest." So if you are one of the followers that don't mind spending a bit of cash on beauty products, Teigen's list may be the perfect fit for you and your face.
It's totally normal to want the same smooth skin as your favorite celebrity, and fans were over the moon that the model was willing to offer up her routine. Even though celebrities have access to some of the best skincare products and estheticians on the market, it doesn't mean your face has to suffer just because you didn't get an invite to the Oscars.