The Skin Cream That Emma Stone's Makeup Artist Swears By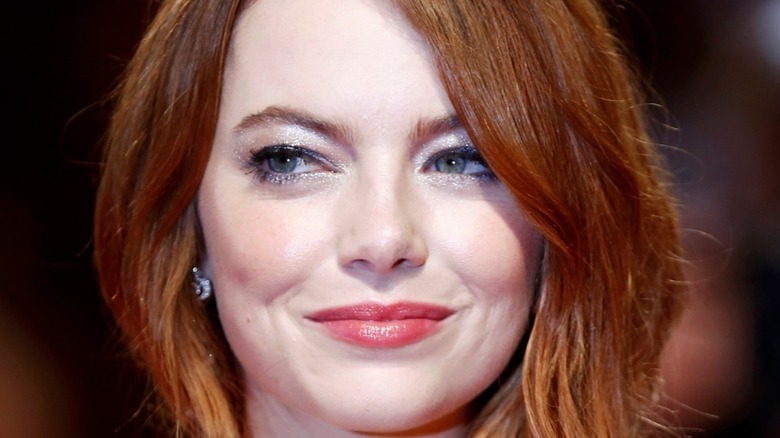 Shutterstock
Emma Stone is just like us. The Academy-award-winning actress and style icon is always real about her struggles — and in true Emma Stone fashion, she opened up to PopSugar about her complicated relationship with makeup. Because of her sensitive skin, her skincare routine is a blend of natural ingredients such as brown sugar and baking soda and lighter products like Burt's Bees cleanser. Fellow beauty enthusiasts with sensitive skin understand the rollercoaster that is shopping for products that won't cause flare ups.
Per Vogue, one peak at Emma Stone's makeup bag will reveal her minimalist lifestyle. Aside from concealer, mascara, and oils, she doesn't carry a lot of makeup with her and prefers sticking to the basics. "I'm allergic to everything so I just use extra virgin olive oil on my skin because I know it won't cause a reaction," she explained. "At night, I take off my makeup with coconut oil. And I always have Josie Maran Argan Oil with me. That was a game changer. I think my makeup artist, Rachel Goodwin, first introduced me to it and I love it."
In a 2012 interview with Glamour, Stone gave fans a deeper look at her low-maintenance beauty routine. She's always had issues with dry skin, and avoids using powders as a result. Instead, the Revlon global ambassador (via Hollywood Reporter) swears by the brand's Nearly Naked Foundation for full coverage. But before the makeup comes on, Stone's makeup artist preps her skin using this magic skin cream.
Emma Stone's makeup artist makes a strong case for this multi-use, natural beauty elixir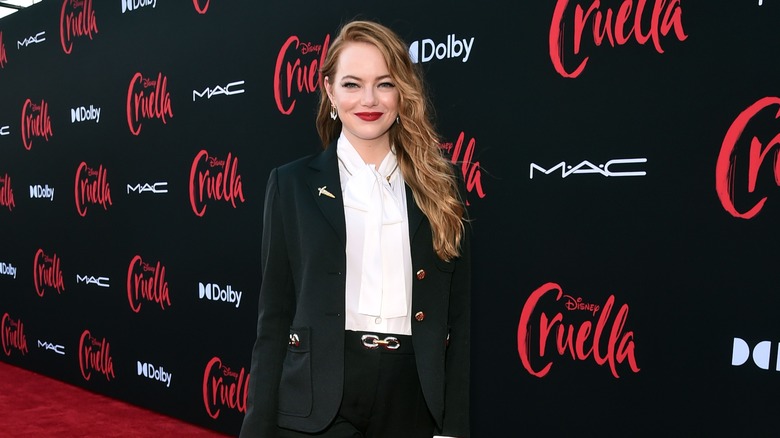 Alberto E. Rodriguez/Getty Images
Chanel celebrity makeup artist Rachel Goodwin told Cosmopolitan that she is obsessed with Egyptian Magic All Purpose Skin Cream because it targets many skin issues at once. "It truly is one of the most fantastic products in the world," she explained. "I use it for pretty much everything—from moisturizing my hands and feet, to hydrating the ends of my hair to healing chapped lips and sunburn." 
She also added that the skin cream is made with natural ingredients, which makes it a great option for people with sensitive skin. "I use it on my clients, too, because it gives the skin the most beautiful sheen—and I feel totally safe using it on my son at home because it's completely natural, not to mention made here in the US," she added. Per Byrdie, it only has six ingredients — beeswax, olive oil, honey, royal jelly, bee pollen, and propolis extract — and has anti-inflammatory properties. If there's one beauty product you should keep in your emergency makeup kit, this is it.