Why Garth Brooks Was Scared To Return To Music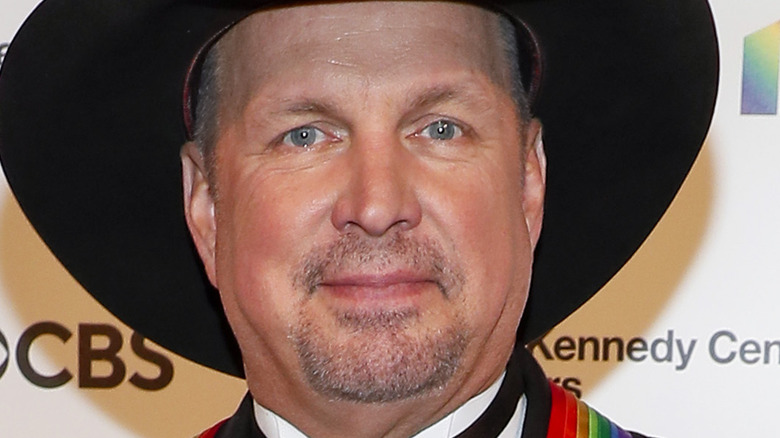 Paul Morigi/Getty Images
Country music icon, Garth Brooks, born Troyal Garth Brooks, is best known for his singing and songwriting abilities (per Biography), and over his long career in the industry, has successfully integrated the sounds of rock and pop into classic country, earning him a broad fanbase.
The 59-year-old has received nine Diamond Awards and has remained the number one selling solo artist in U.S. history. The Oklahoma native has also been inducted into the International Songwriters Hall of Fame in New York, the Nashville Songwriters Hall of Fame, the Country Music Hall of Fame, and the Musicians Hall of Fame (via IMDb). In 2017, Brooks wrapped up his three-year tour called "The Garth Brooks World Tour," which he did with Trisha Yearwood, and in 2020 he announced he would be retiring to focus on raising his children. In a recent interview with Gayle King, on "CBS This Morning," Brooks explained, "Once children come into the mix, children take the lead. That's it. They didn't want to come in this place. It wasn't their choice, we brought them in" (via People)
Out of the spotlight for 14 years, even with all the success he garnered over his fruitful career, the megastar was still timid about returning to the main stage.
Garth Brooks was meant to be on stage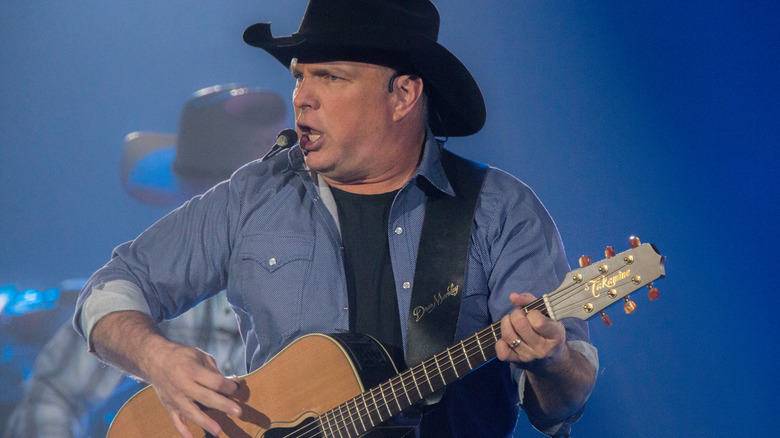 Shutterstock
Who would have thought Brooks in his iconic cowboy hat would ever come down with a case of stage fright? Gayle King asked the "Friends in Low Places" singer how it felt to return to music after more than a decade out of the spotlight, and he candidly revealed he was "scared to death" (via People). Thankfully, his fans welcomed him back with open arms.
He went on to explain to King, "The country music audience has given you everything. Now you just simply ask them, 'I'm gonna go home and raise my babies.' The big surprise was never, ever thinking, you're gonna get to be let back in. Because when you don't know why they show up, you don't know if they'll show up again" (via YouTube). But sure enough, the fans were more than happy to have Garth back, and he even sang at Joe Biden's inauguration. Brooks ended his interview by saying, "Country is the best place to be. Because, one, you have the most loyal audience there could possibly be, and they will wait for you" (via People).