The Surprising Kitchen Product Chrissy Teigen Uses On Her Hair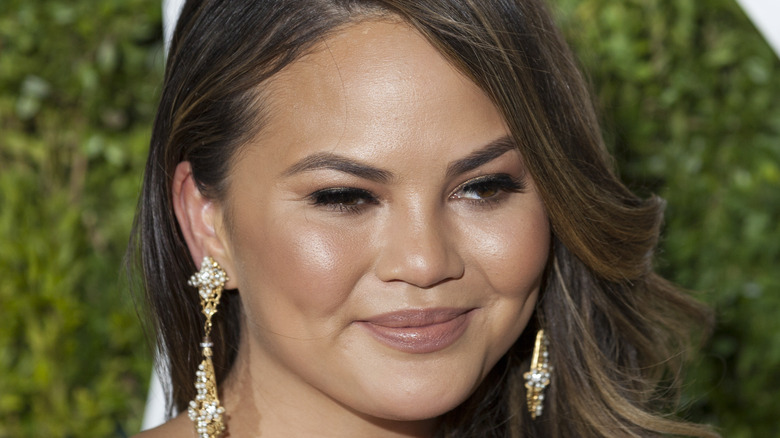 Shutterstock
Most people head to their local drugstore or their hair salon in order to purchase shampoo, conditioner, and other grooming products. However, there are some surprising household items that can be used to help clean and hydrate locks, such as baking soda, egg whites, apple cider vinegar, honey, and tea, as reported by Bustle.
Chrissy Teigen even uses aloe vera, straight from the plant, in order to decrease skin redness. She got the tip from hairstylist Priscilla Valles and shared it on her Instagram story (via Women's Health).
This star has been open and real about her beauty routine, and she is certainly doing something right, as she constantly ranks highly on lists of flawless, beautiful, and swoon-worthy celebs. Thankfully, that openness and honesty is helpful to fans, because when it comes to Teigen's hair, Valles also recommends another common item that can be found in any home that is used by Teigen.
This household item is great for getting hair super clean, especially before hair extensions are put in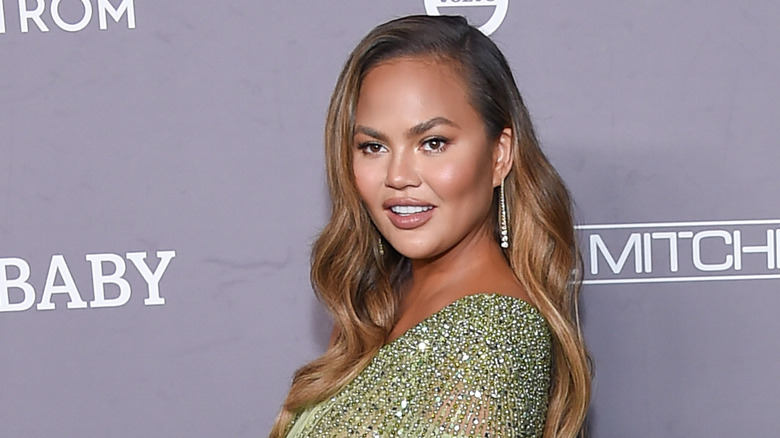 Shutterstock
Chrissy Teigen's hairstylist, Priscilla  Valles specifically focuses on extensions for celebrities and even has her own line, as seen on her Instagram profile. Before putting them in, she told Us Weekly that the hair must be as clean as possible. "I usually show up with a clarifying shampoo, and I'll wash their hair, because the cleaner you get it — no oils, no product — you don't have to worry about the extensions slipping, sliding, and falling out," she said.
Her unique piece of advice for washing heads of hair, including Teigen's, may surprise some. She revealed, "We would take regular shampoo and a dime-size amount of dish soap so that you're actually squeaky clean."
So there you have it! In order to really get in there, get rid of product residue, and get tresses ready for hair extensions, simply turn to the soap that is used to wash dishes, just like Chrissy Teigen does with her professional stylist.