The Real Reason Shannen Doherty Is Swearing Off Botox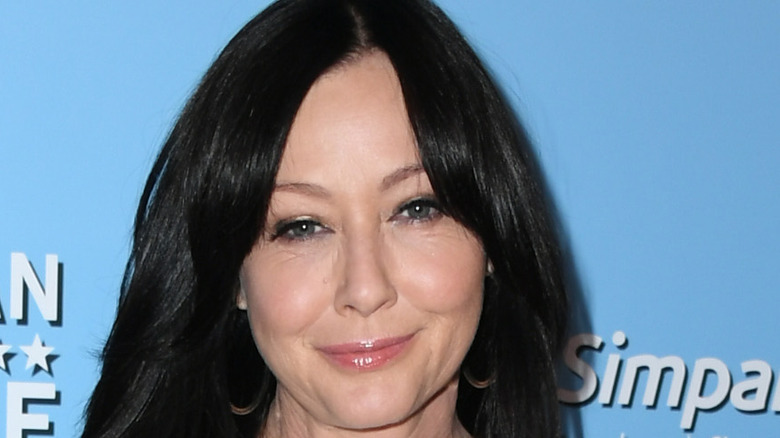 Jon Kopaloff/Getty Images
We've watched Shannen Doherty grow up before our eyes, first as young Jenny Wilder on "Little House on the Prairie" and then on the primetime series, "Our House." The young actress truly came into her own and became a breakout star in 1990 when she landed the role of Brenda Walsh on the teenage primetime soap, "Beverly Hills, 90210" (via IMDb). Now that the former child star is 50, she is learning new things about herself and her body. She chose to speak out against Botox and other fillers that Hollywood actors use, and she did not hold back.
Doherty's life changed forever in 2015 when she was diagnosed with breast cancer and underwent grueling chemotherapy. While she went into remission in 2017, she announced in early 2020 that the cancer had returned, and this time, it was stage 4. Stage 4 breast cancer is not considered curable, as it spreads past the breasts and the lymph nodes — Doherty will likely require treatment for the rest of her life, according to Prevention. This has made the actress examine how she has lived her life and how she wants to exist going forward.
Shannen Doherty embraces who she really is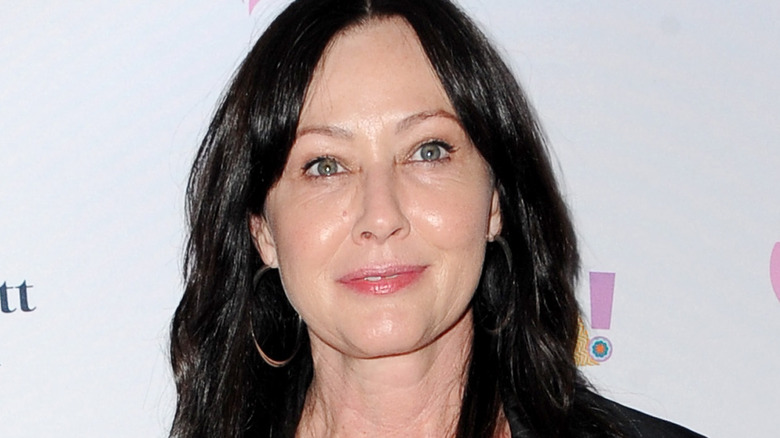 Shutterstock
In early June of 2021, Shannen Doherty took to social media to post a raw photo of herself, without makeup and Hollywood-styled hair. In the caption, she got real about herself and about women in the media spotlight.
"Watching movies tonight and noticed there were few female characters I could relate to. You know, women without fillers, without Botox, without a facelift," Doherty wrote on Instagram. "Women who embraced their face and all the experience it showed. I have lived. I love that I've lived and that my face reflects my life." Doherty went on to say that her appearance is reflective of the experiences that she has survived, including cancer, and that she is "finally" done with focusing on how she is perceived. "Done with the perception magazines and Hollywood try to make us into. I want to see women like me. Women like us," she wrote. 
Doherty also remains optimistic about her cancer prognosis, saying that she doesn't considers in a death sentence. "One of the reasons ... that I did '90210' and didn't really tell anybody [was] because I thought, people can look at that [as] people with stage 4 can work too," she said on ABC News' "Good Morning America" of why she chose to keep her cancer recurrence a secret while filming the "90210" reboot. "Our life doesn't end the minute we get that diagnosis. We still have some living to do," she said.