What Does Runaway June's We Were Rich Mean?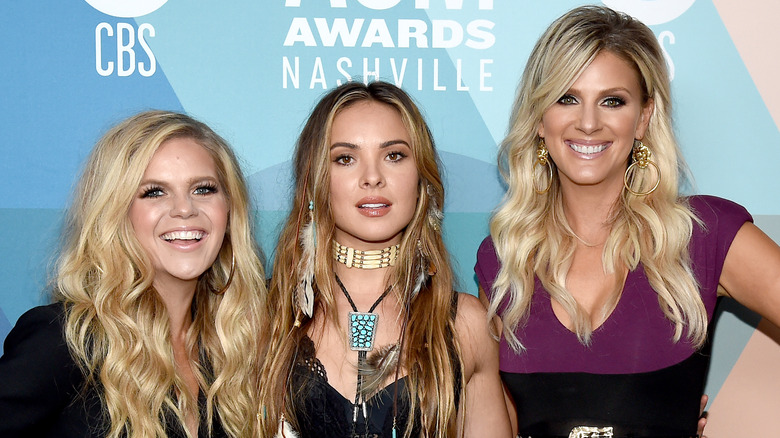 John Shearer/acma2020/Getty Images
Runaway June's 2019 track "We Were Rich" was written by Ross Copperman, Ashley Gorley, and Nicolle Galyon, but that doesn't mean the country stars in the band — Naomi Cooke, Jennifer Wayne, and Natalie Stovall — don't have a connection to the single. In fact, after releasing their first studio album, "Blue Roses," in 2019, they said the track feels the most like their childhood and homes. During an interview with The Boot in August 2019, Cooke reflected on the very first moment she heard the song.
"When that song got played, it was towards the end of the day, and there was a line that came in [in the song]. I have 10 brothers and sisters — I'm from a big, big family — and we were really poor growing up. We only had one bathroom. And there's a line that says, 'One bathroom sink / We all took turns,' and I just [started bawling] — pouring tears, like, gotta have that song," Cooke recalled. 
Although Cooke acknowledged that she didn't write the song, she said that she and her bandmates couldn't have said it better. "That one, immediately, for all of us, just felt like childhood and home," she explained. During her own interview with Taste of Country, Stovall, who joined the band in 2020, said that from the moment someone hears "We Were Rich," they are taken back to their younger years and find themselves wanting to share stories of their own "riches."
We Were Rich could be meaningful for parents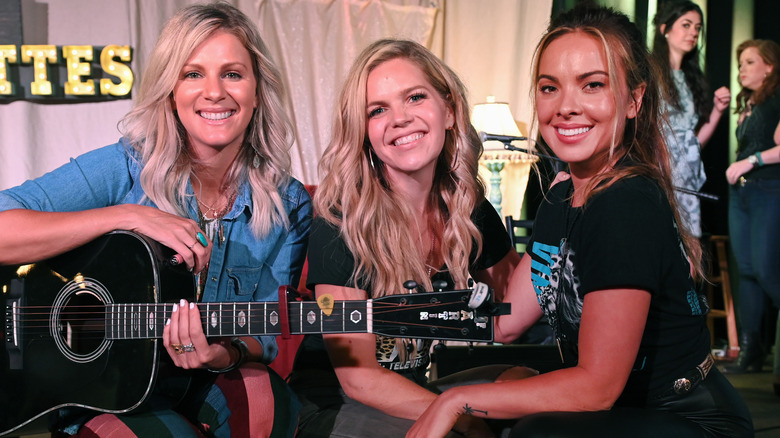 Jason Kempin/Getty Images
"And that old couch / We'd pull the cushions off if we found 50 cents / We'd go crazy, we thought we were rich," the song says. For Cooke, the lead vocalist of Runaway June, she felt personally connected to "We Were Rich" due to the financial struggles her family faced when she was growing up.

"Even though we didn't have anything — we had one bike to share between all of us," Cooke told Taste of Country. "We had to share toys, we had to share a bathroom. I always felt loved, I always felt protected, I always felt like it was going to be OK. Providing that for your child sets them up to be a strong adult in the world and that's worth more than any toy you could ever buy." 
Per popculture, the song also evokes "a simpler time" for listeners, reminding them "there are still more good times and simpler times to be had." Because even if someone doesn't grow up with a lot of money, there are still plenty of riches to be found surrounded by a loving family.