The Exact Beauty Products Lili Reinhart Uses As Betty On Riverdale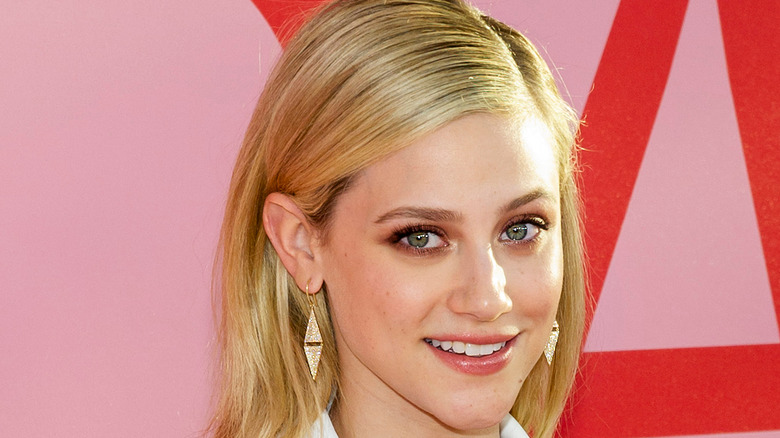 Shutterstock
Makeup brings our favorite television and film characters to life. It can accentuate moods to help tell a story, and using the same makeup consistently creates stability for the character. Viewers come to recognize characters from their looks, and this familiarity welcomes them into the series or film's world. Recently, an increasing number of professional makeup artists have been disclosing which products they love and which ones they use on your favorite characters. For example, recent reveals include which blushes, concealers, and foundations were used to bring the women of the hit sitcom "Friends" to life. 
Now, the women of the CW's resident teen mystery drama, "Riverdale," are having their makeup products revealed. Did you know there's even a "Riverdale"-themed eyeshadow palette? We didn't until now, but we can't lie, we kind of want it now. Lili Reinhart is a celebrity ambassador for CoverGirl, per InStyle, and now, the makeup that brings her "Riverdale" character, Betty Cooper, to life has been exposed.
You won't believe who does Lili Reinhart's makeup for "Riverdale"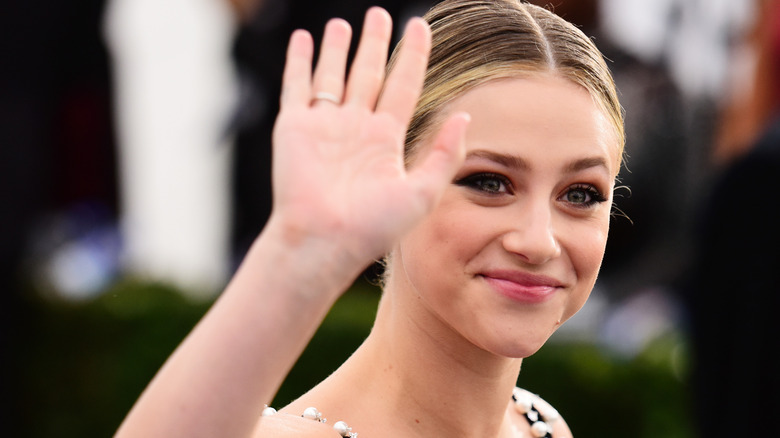 Chelsea Guglielmino/Getty Images
Interestingly, Lili Reinhart does her own makeup for "Riverdale," just as she did for her appearance in "Hustlers" (via InStyle). However, Erin Mackenzie, a makeup artist for the drama, also plays with Reinhart's face sometimes. When Mackenzie puts makeup on Reinhart, she uses Amarte's Aqua Veil Pure Hydration Serum for her primer (via Refinery29). However, according to Refinery29, if Reinhart needs a flashier product, Mackenzie will use Shiseido's Glow Enhancing Primer SPF 15 or Guerlain's L'Or 24K Gold Radiance Primer to bring Betty Cooper to life.
When Reinhart does her own makeup, she uses products such as CoverGirl's Exhibitionist Mascara (via InStyle). The Betty Cooper actor told the publication, "For Betty, I use a makeup sponge to apply my foundation all over and do a Juliet pink blush," before adding, "I like a volumizing mascara and that one is really good. Sometimes I'll add a couple of individual lashes, but I try to keep it really simple." She explained that she used to take considerably longer to complete her makeup than how long it currently takes her, saying she's now just "slapping it on and doing it really quickly."
Reinhart has mastered the girl next door look, and now we all can, too!