The Concealer And Foundation That The Friends Makeup Artist Always Used On Jennifer Aniston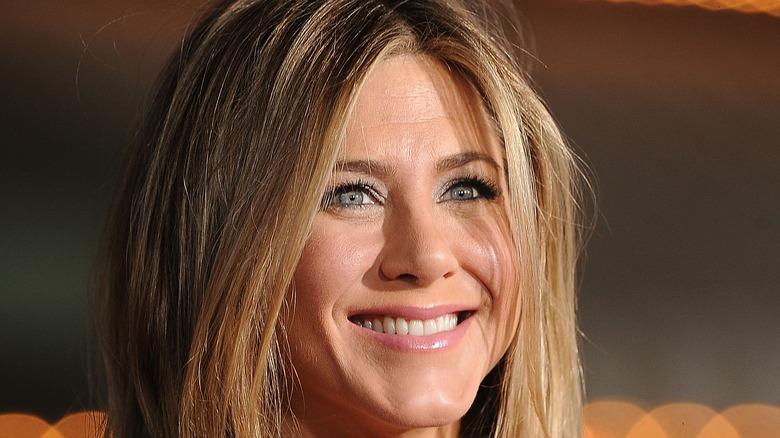 Jason Merritt/term/Getty Images
There were plenty of iconic elements to making "Friends" a phenomenon, from the will-they-won't-they push-pull of Ross and Rachel's relationship and the endless debate over whether they were actually on a break that one time, to the giant coffee cups the sextet drank out of in Central Perk, and Chandler. Just Chandler. Jennifer Aniston was a virtual unknown when she was cast on the show, with former NBC president Warren Littlefield memorably revealing, during an oral history of "Friends" for Vanity Fair, that she was losing hope her dreams would ever come true. 
Nowadays, the six actors who portrayed Ross, Rachel, Joey, Phoebe, Chandler, and Monica are intrinsically linked with those characters to the extent that fans couldn't imagine anybody else playing their roles. Aniston, in particular, has struggled to distance herself from Rachel, particularly given how popular her haircut, "The Rachel," was during the show's initial run. As W magazine argues, the adorably '90s looks sported by Aniston on "Friends" are a key part of the beloved show's legacy. If you're wondering how the actress always looked so radiant, wonder no more.
The actress' perfect complexion was carefully created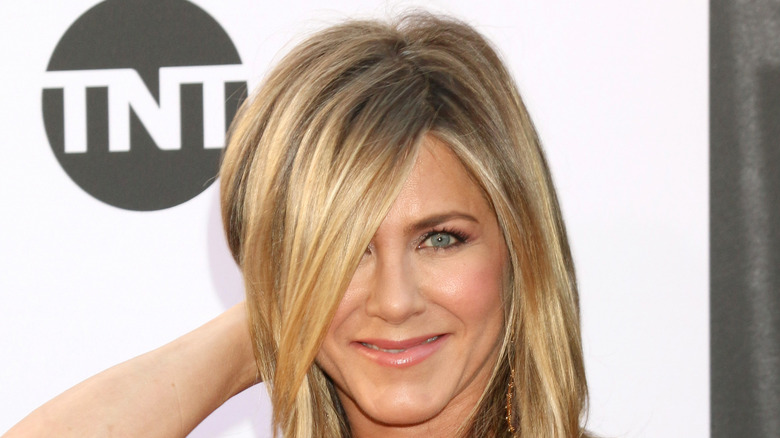 Shutterstock
Robin Siegel, who was head of the makeup department on nine out of ten seasons of "Friends," divulged to Harpers Bazaar UK how she kept Jennifer Aniston's skin looking stunningly fresh and dewy throughout her run on the hit show. For concealer, Siegel applied celebrity fave Clé de Peau Beauté Concealer in "Ochre" to hide those pesky under-eye circles. The brand typically retails for around $70 (Kim Kardashian is a dedicated user, and when was the last time we spotted bags under her eyes?). When it came to foundation, Siegel also opted for a high-end Clé de Peau Beauté product, utilizing their Radiant Cream Foundation in shade "B30" to perfectly match Aniston's gorgeous, sun-kissed skin. You can purchase it for around $130. 
Rachel from "Friends" remains a fashion icon, even decades after the show that initially made Aniston a star first began airing. As W magazine notes, there's so much to draw on from Rachel's repertoire, "From her moody matte makeup while working at Central Perk to her sleek layers during her Bloomingdales and Ralph Lauren eras." The central trio of Rachel, Monica, and Phoebe enamored themselves to a whole generation of female fans because, although the actresses portraying them were undeniably gorgeous, they also had a sweet, down-home charm that made their beauty feel relatable. This is evident in the pared-back glamour that Siegel implemented when it came to Rachel's makeup looks, which felt doable and still are.