Here's How Much Tim McGraw Is Really Worth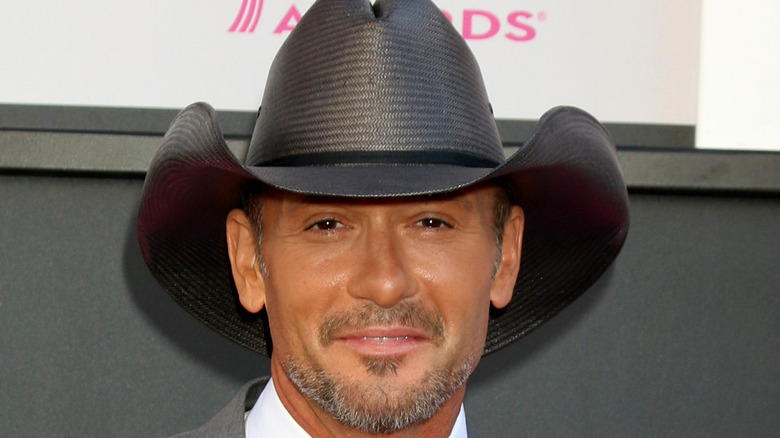 Shutterstock
You can't talk about country music without discussing Tim McGraw. No matter how many new names enter the scene, McGraw remains a timeless country music legend, with hit songs that date back decades. He's even been married to Faith Hill, another country music legend, for over 20 years, which, frankly, is cute and impressive. McGraw has changed over the years, of course, which includes a body transformation, but one thing remains the same — McGraw is worth a lot of money. 
According to McGraw's website, his music career kicked off in 1993 with the release of his self-titled album. Since then, he's released countless albums, including "All I Want," "Set This Circus Down," "Live Like You Were Dying," and, most recently as of publication, "Here On Earth — Ultimate Edition." All of these albums, of course, spawned tours, merchandise, live performances, and so much more, so all of these contributed greatly to his overall net worth.
Tim McGraw's net worth is staggering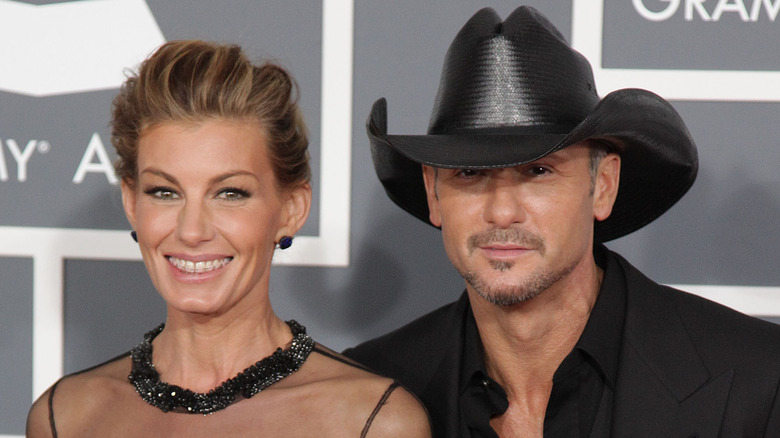 Shutterstock
In addition to his music career, Tim McGraw's marriage to Faith Hill also contributes greatly to his overall net worth. According to Celebrity Net Worth, the two singers together are worth $165 million. Outsider explained that this comes from their combined properties, royalties, and any other stream of revenue that the two country celebs might have. But how much are they worth separately?
Of their shared $165 million net worth, McGraw makes up around $85 million of it. This means that Hill is worth the other $80 million, which also means that their contributions to their overall worth together is pretty equal. After all, they've had equally successful careers in the music industry, so this only feels natural. The two also earn around the same amount annually. Outsider noted, for example, that McGraw earned $18 million in 2020, while Hill earned $15 million.
One of the couple's more gratuitous properties that they've become known for is their 20 acre island. It's only an 80 minute plane ride away from Miami, and the two have visited it countless times for getaways (via Outsider). However, the two country stars are selling their beloved getaway spot, with the island reportedly hitting the tropical market for $35 million, per Outsider. This will increase their liquid capital but, of course, result in them no longer having a dedicated travel location.