Meet Edward Abel Smith, Aka Ned Rocknroll, Kate Winslet's Husband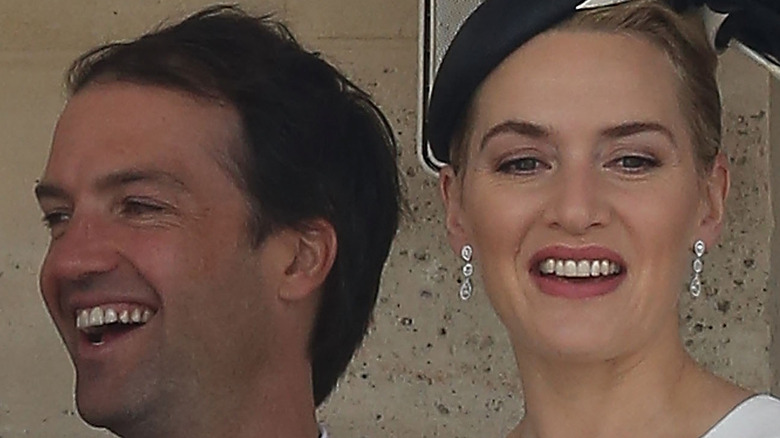 Marc Piasecki/Getty Images
British actress Kate Winslet got her big Hollywood break when she landed a lead role in "Sense and Sensibility" in 1995, opposite Emma Thompson, but her star truly rose when she became the romantic role in the epic Oscar-winning 1997 film, "Titanic" (via IMDb). In 2021, she is a 45-year-old married woman with three children, still making movies and TV series, while raving about her third husband, Edward Abel Smith, who she wed in 2012.
While he is known by his birth name, Edward Abel Smith, now, Smith once went by the name Ned Rocknroll. The nephew of famed British businessman, Richard Branson, changed his name to Ned Rocknroll in 2008. Ned is a nickname for Edward, so he had been called that for years and decided to change his last name to Rocknroll to show off his happy-go-lucky nature, according to Factsninja.com. However, in 2019, he changed his name back to Edward Abel Smith. But why?
The story behind Kate Winslet's husband usual and unusual names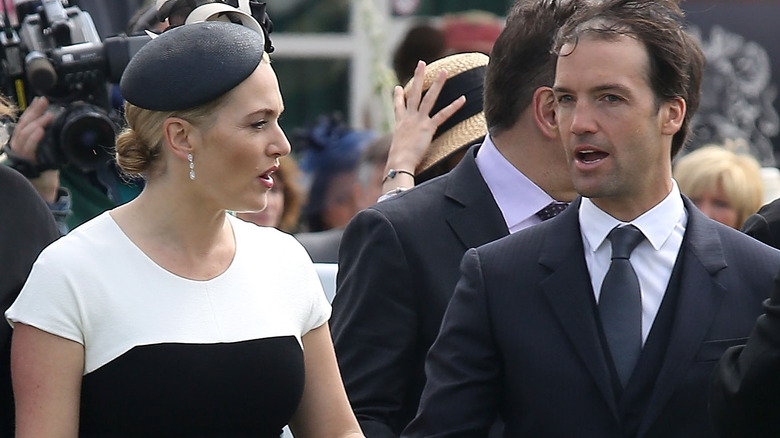 Marc Piasecki/Getty Images
Kate Winslet explained to Jimmy Kimmel why her husband decided to take on such a unique moniker and the very practical reason he changed it back.
"So his birth name is Abel Smith," the Oscar winner said. "And as time went by and Ned became Ned — who is quite an original personality — he just decided at one point in his life to just change his name to Rocknroll. Ned Rocknroll. So when I met him, his name was Ned Rocknroll. This is completely true," Winslet told Kimmel (via E! Online) When he changed his name to Rocknroll, I don't think he had anticipated what might happen if he should have a girlfriend whose name was Kate Winslet and who was quite well-known and therefore the press might kind of not react so well to the fact that she had this boyfriend named Rocknroll. So, it was a little tricky.
Raising their son, Bear Blaze, and all the logistics and legalities that come with being parents is what prompted Smith to go back to his original name.
"I got to the point where I'm like, you know, I'm filling in doctors' forms and it says 'mother's name' and 'father's name', and I'm like, 'Honey...are we going to keep going?'" she said. "And he's like, 'Yeah, you're right. I'll just change it back.' So, he changed it back."
Kate Winslet raves about her beloved husband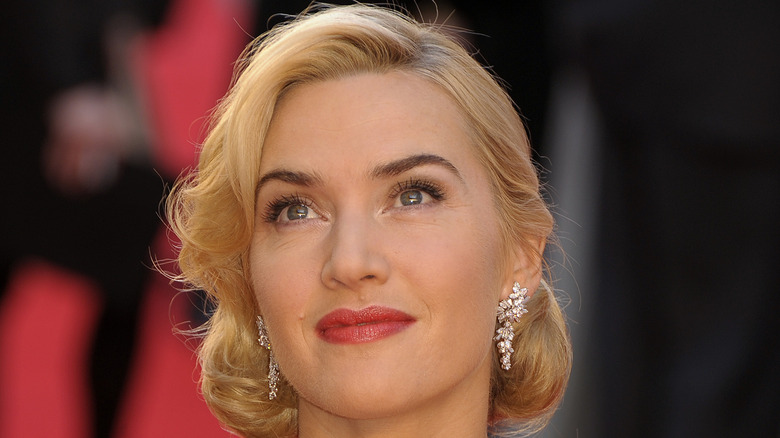 Shutterstock
Winslet doesn't just call her husband Ned. The "Mare of Easttown" star also refers to him as "the superhot, superhuman, stay-at-home dad," according to The New York Times. This dad left his job at his uncle's space travel company to move to California with his wife and help raise her two children from her first two marriages, according to Factsninja.com.
"He looks after us, especially me. I said to him earlier, like, 'Neddy, could you do something for me?' He just went, 'Anything.'"
She added: "He is an absolutely extraordinary life partner. I'm so, so, so lucky. For a man who is severely dyslexic, as he is, he's great at testing me on lines. It's so hard for him to read out loud, but he still does it" (via The New York Times).
Winslet gushes about her husband even more, telling The New York Times that he's adjusted well to having a wife who is constantly in the spotlight.
"He didn't particularly plan on meeting and marrying a woman who is in the public eye and therefore having been so judged," she said. "He's vegan, does yoga, breath work and cold water swims."