The Truth About Dave Haywood's Marriage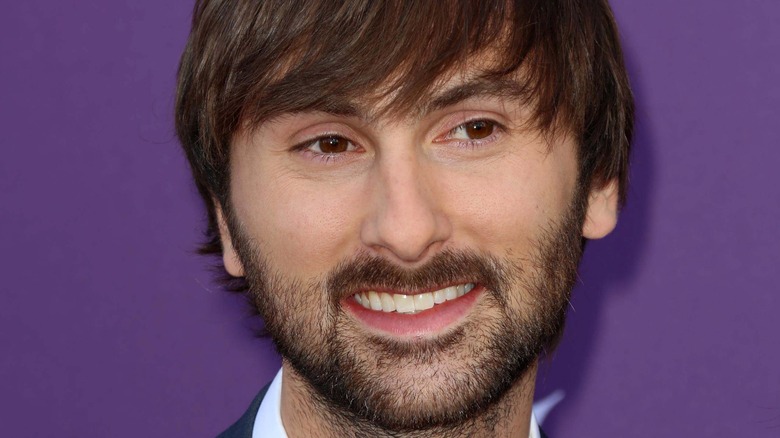 Shutterstock
The members of Lady A are pretty quiet when it comes to their personal lives, so there's a chance you may not know who Dave Haywood's wife is. Haywood isn't just one of the three members of the much-celebrated country group, but one of the founding members. 
"We've been buddies, you know, for 15 or more years now," Haywood said (per CBS News). "We grew up together in Augusta, Georgia. So there's just a comfort level of somebody you've known forever."
Haywood's wife, Kelli Cashiola, was also a friend of his way before anything romantic sparked between them. In fact, they were close buds for five years before things changed (per People). Their friendship was the perfect foundation for a relationship and things moved fast from there. They made their red carpet debut together in November 2011, walking the CMA red carpet hand-in-hand. Less than a month later, Haywood would ask Cashiola to marry him.
Kelli is no stranger to the music business herself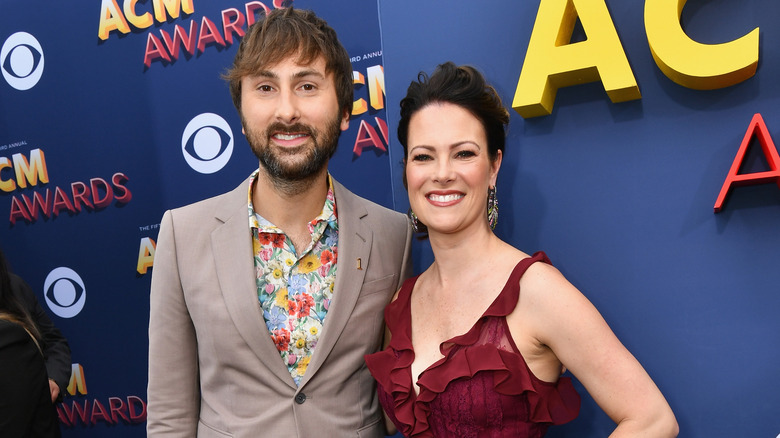 Emma Mcintyre/acma2018/Getty Images
Kelli Cashiola knows a thing or two about the music industry. Before she began dating and eventually married Dave Haywood, she worked her way up the corporate ladder. She started out as an assistant at Warner Music Nashville. By 25, she was named Vice President of Marketing/Brand Management for Warner Music Nashville (per Get Real Podcast! with Caroline Hobby!).
Cashiola made a big move by going from a full-time professional to a full-time mom when she and Haywood started a family. A little over two years after getting hitched, the couple welcomed their first child, Cash Van Haywood, on September 8, 2014 (per People). "Cash is taken from Kelli's maiden name Cashiola and Van is Dave's father's name," the band's representative noted in a statement.
The Haywoods added to their brood on December 22, 2017, with the birth of Lillie Renee Haywood. "She is named after both of her grandmothers," Haywood shared on Instagram. "Kelli and Lillie are happy and healthy, and Cash is already a great big brother. God is good!"
Kelli and Dave showed off their silly side during quarantine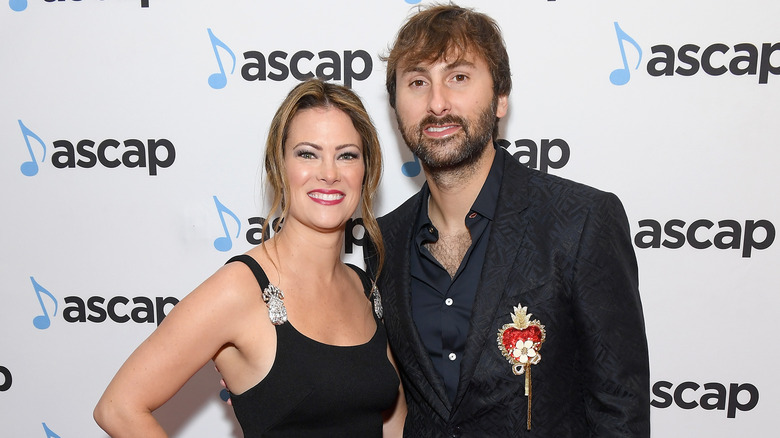 Jason Kempin/Getty Images
Dave Haywood and Kelli Cashiola were among the many couples who got creative and quirky while home quarantining in 2020. The two remixed a Phil Vassar hit, "Just Another Day In Paradise." Of course, those months at home were hardly anyone's idea of paradise, so they refocused it in their take, "Just Another Day in Quarantine" (per One Country).
"Kid's screaming at the TV / Dog barking at the Fed-Ex man / Bringing Amazon overnights / Lots of toys, but lots of fights School hour, haven't showered / Ran out of milk, TP and flour / That grocery run, I'm scared to death/ I wipe it down and I hold my breath," the couple sang (per Instagram). 
Fans commented on the video shocked at how awesome Kelli's voice is. They got so much great feedback that they followed it up a month later on Instagram with "We Zoomed," their take on Brad Paisley's "We Danced."