What Does Parmalee's Just The Way Mean?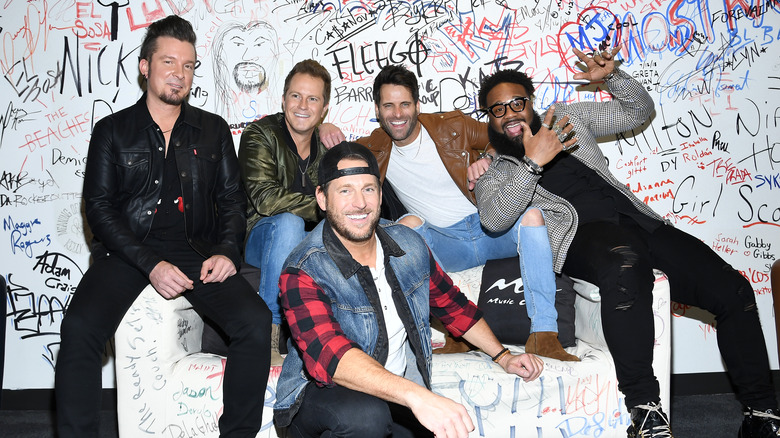 Dimitrios Kambouris/Getty Images
ACM Award nominees and platinum chart-toppers, Parmalee is a country band we can't stop obsessing over. As per AllMusic, the Greenville, North Carolina, band is made up of brothers Matt Thomas and Scott Thomas, joined by cousin Barry Knox and childhood friend Josh McSwain. A true family affair, Parmalee mixes country, pop, rock, and hip-hop to create a super-catchy, unique sound we'll always have on repeat. Formed in 2001 as a local bar band, it wasn't until their 2013 album "Feels Like Carolina" that the quartet gained traction. Fans still love platinum, Billboard Country Airplay chart-topper "Carolina," while "Close Your Eyes" is just as infectious. Fast-forward to today, and their recent track "Just The Way," featuring rapper Blanco Brown, is giving us all the summer vibes — here's everything you need to know.
Parmalee and Blanco Brown's "Just The Way" is a catchy, fast-paced love song that quickly made its way onto the Country Singles chart in 2019 (via AllMusic). While seemingly-straightforward and majorly romantic, there's more to it than you might expect. With lyrics like "I love you just the way God made you / Girl, he don't make mistakes" (via Genius), this song is about seeing beyond someone's flaws and loving them for exactly who they are. As lead singer Matt Thomas told Bella Mag, he was inspired to write the track after hearing about a friend tell his wife, "what you call imperfections, I call beautiful, babe." Immediately, he knew "everybody needs to hear that right now."
Everything to know about Just The Way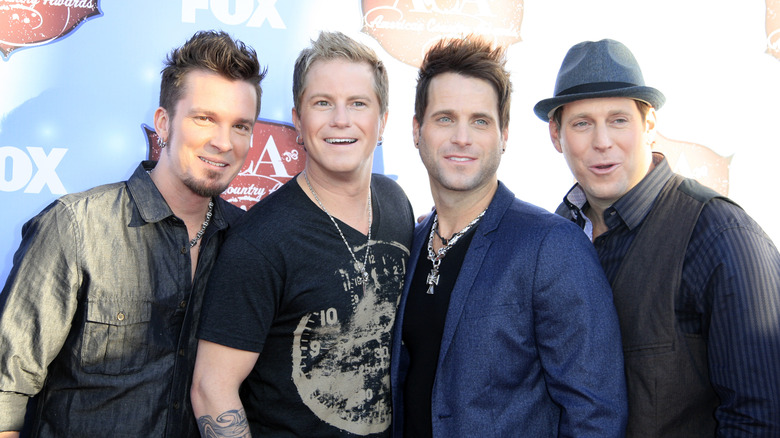 Shutterstock
About the message behind the track, Thomas told CMT, "everyone is perfect just the way they are, no matter what society or others might say." A song he truly "believe[s] in," the band needed to bring someone special on as a collaborator — immediately thinking of rapper Blanco Brown. In fact, Thomas told The Country Daily that Brown's "positivity and purpose" was perfect for the song. From the moment they finished, "you could feel" the track was right (via Bella Mag) — and soon enough, the chart-topping hit was proving it was striking a chord with everyone else, too.
Brown told Bella Mag "Just The Way" was a "great song" and a "blessing," coming about after a years-long friendship with Matt (via The Country Daily). With lyrics like "So let my eyes be your mirror / And you're bound to see it too / 'Cause I was made for lovin' / Just the way God made you" (via Genius), it's no wonder Thomas said the track is "a song about loving people just the way that God made them ... imperfections and all." Plus, with a viral music video about celebrating all women, the song further exemplifies "the true meaning of self love" (via CMT).
We're obsessed with the song's intricate lyrics like "the flush in your cheeks when you're mad but you say that you're not / And the shape of the face that you make when you're taking a shot," and the meaning makes it all the more special.