The One Behind-The-Scenes Teen Mom Secret That Made A Cameraman Quit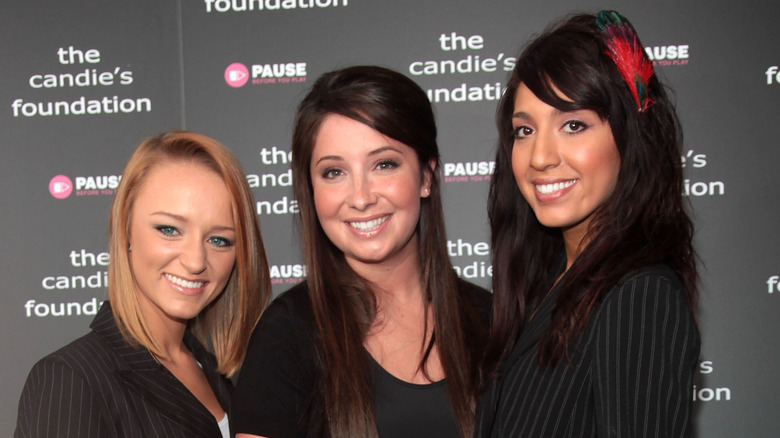 Astrid Stawiarz/Getty Images
TW: Some of the alleged details may be disturbing, including animal abuse and unsanitary conditions.
MTV's hit reality series "Teen Mom" has had many memorable moments over the years. Fans have been watching the stars of the show grow up as they raise their own children. The cast members have had their share of personal triumphs. Unfortunately, several of the stars of the docuseries have also found themselves with unwanted media attention while embattled in scandals involving their personal lives (via OK! Magazine). Some of the cast members — such as Amber Portwood and Jenelle Evans — have been arrested, while others, like Leah Messer and Ryan Edwards, have admitted to substance abuse issues.
There have been plenty of divorces among the cast members as well. Who could forget Evans' husband, David Eason, making headlines for killing their family pet after it nipped at the couple's daughter? The women on the show have also been open about their sexual history, admitting to having abortions and even contracting STDs. However, perhaps the most shocking scandal of them all came when Farrah Abraham opted to release a sex tape that circulated over the internet. While there are plenty of shocking moments that occurred while cameras were rolling, it seems that things may have been just as dramatic behind the scenes of the reality series.
Former Teen Mom cameraman talks filthy living conditions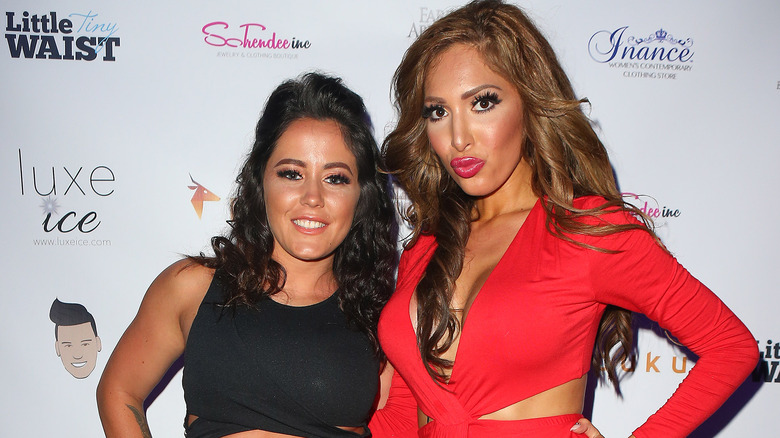 Ralph Notaro/Getty Images
According to Cheat Sheet, back in 2012, a former member of the "Teen Mom" crew took to Reddit for an AMA, and dished some seriously disturbing behind-the-scenes information about what it was really like to work on the MTV shows. One story that the former staffer told claimed that at least one of the cast members' homes was so filthy that it caused him to quit his job as a cameraman. The ex-employee revealed that he wanted to call Child Protective Services after he witnessed disgusting living conditions in one of the star's houses, which included dog poop, rotting food, and used tampons littering the floor of the home.
However, the cameraman said his hands were tied when it came to calling CPS. "The production company rule was to file your complaint with [a] production manager. If the production manager felt that they were legally bound to submit the complaint to the authorities they would. Of course, they never did. It took a lot of alcohol to fall asleep. I couldn't take it halfway through the third season and quit," he wrote. With the large pay days that MTV is giving the stars of the show (via Mommy Things), it makes you wonder why the cast members wouldn't just hire a cleaning service to keep their home tidy for filming.