Shailene Woodley Can't Stop Talking About Aaron Rodgers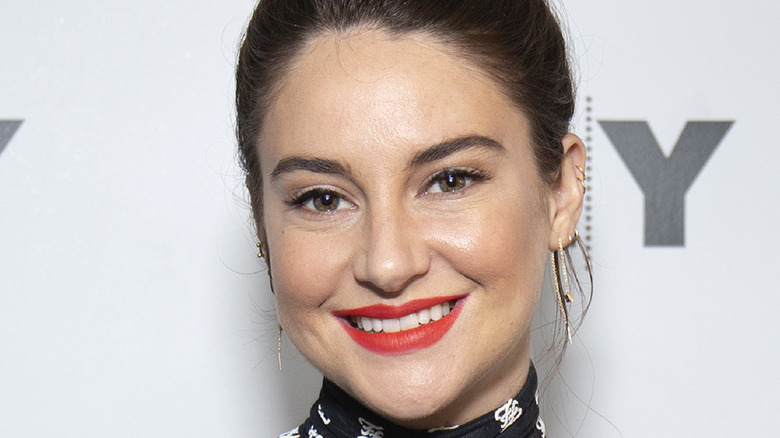 Santiago Felipe/Getty Images
It's the most unlikely, whirlwind romance of the year, but actress Shailene Woodley and athlete Aaron Rodgers appear to still be going strong. As USA Today notes, the couple quietly got engaged back in February, after just a few months of under-the-radar dating, with the "Divergent" star gushing during an interview on "The Tonight Show" that her fiancé is a "wonderful" person and an "incredible human being," even if Rodgers admittedly isn't the kind of guy Woodley foresaw herself marrying.
The NFL star revealed that he'd gotten engaged while accepting an award just a few weeks before Woodley's talk show confirmation, noting it was the culmination of "180 straight days" during which he'd endured "playing for very little fans or no fans the entire season" but also "got engaged, and I played some of the best football of my career." The couple moved fast, but both parties are adamant it's right, with Woodley further confirming their deep connection with her latest gushing comments.
Shailene Woodley believes she's truly found the one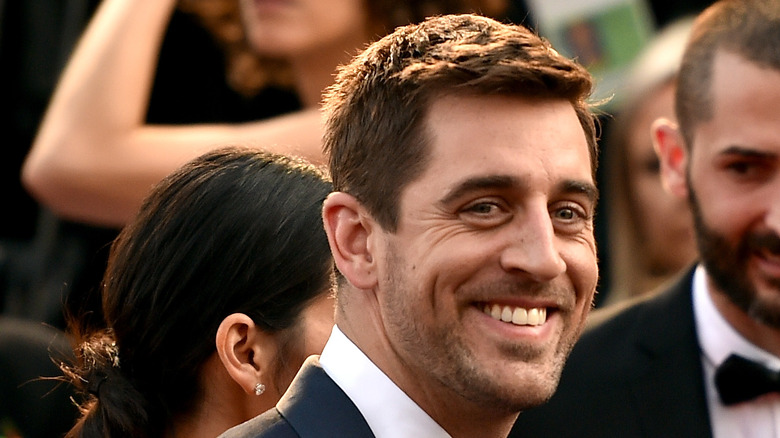 Mike Windle/Getty Images
In a new interview with Shape magazine, actress and madly-in-love fiancée Shailene Woodley argued that she and Aaron Rodgers are soulmates. "I have the perspective that I would have met Aaron in any context, any space in time, because I feel we were meant to be together," she explained simply. The couple first got together last summer when the pandemic was raging, and according to Woodley, they moved even faster than the public realized, shacking up straight away. It was necessary as far as the couple was concerned, however, with the "Big Little Lies" star reasoning, "it's a pandemic and you can't just get on a plane and go back and forth on weekends." Thankfully, she and Rodgers rose to the occasion, and as the actress put it, "got some of the sticky bits out of the way early." 
The couple stays off each other's social media pages, but they've been spotted enjoying several romantic vacations together. In February, on the heels of their shock engagement, a source confirmed to People that Woodley and Rodgers are "very happy together." Further, those closest to the couple weren't surprised at all by the quick engagement, because they're so perfect for each other. Rodgers and Woodley developed "a true respect for each other" almost immediately, with the insider noting, "Aaron admires Shailene's dedication to her career and to causes, plus they have a lot of fun together and really talk about things." Simple as that.