The MasterChef Secret Producers Don't Want You To Know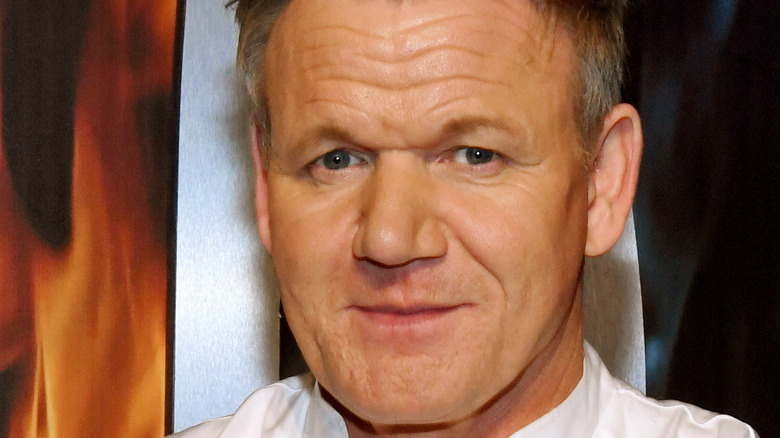 Ethan Miller/Getty Images
Cooking shows are always going to be insanely popular, because everybody loves watching delicious food being prepared and judged whether viewers can actually cook themselves or not. Headed up by the inscrutable Gordon Ramsay, who has a number of cooking reality shows to his name, "Masterchef" remains the top tier for cooks looking to prove their worth in front of a famously hot-headed icon. Although it originated in the U.K., the hugely popular U.S. version has been running successfully since 2010.
The show's major pull, aside from the delectable dishes created under intense conditions, is based around watching plucky amateurs becoming bona fide celeb chefs. Winning the show means a huge cash payout .as well as a career injection, but as with "The Great British Bake Off," participants are guaranteed a considerable amount of fame regardless of where they end up placing overall. Although "Masterchef" is relatively true to life, there's at least one element that may ruin the at-home experience, somewhat.
The delectable dishes aren't quite as appetizing as they look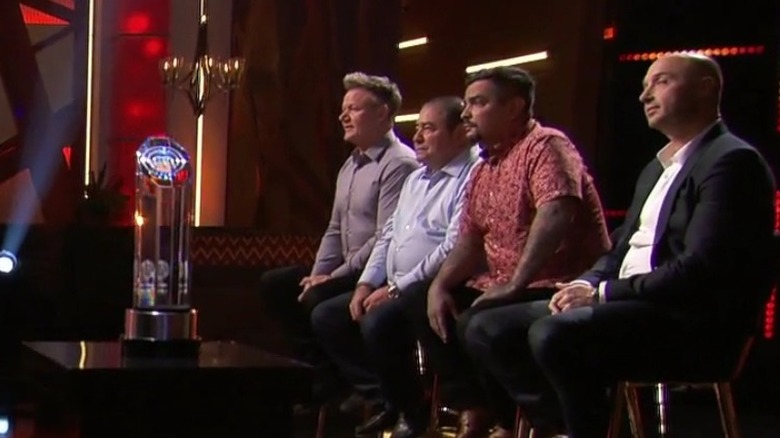 Masterchef / Fox
According to a post on Bored Panda, all those mouth-watering dishes, which are made under the intense heat of the studio lights and Gordon Ramsay's ever-present gaze, are actually "stone cold by the time they get to the tasting table." It makes sense, considering everything that goes into making a TV show — what are contestants supposed to do, stick 'em in the microwave right before Ramsay shows up? In reality, judges taste each dish periodically while they're doing rounds during the cooking process, which gives them "some idea how the finished dish will taste" while simultaneously testing "contestants' proficiency with kitchen equipment." 
Many reality shows have a short shelf life, but "Masterchef" continues to gain popularity. The show has numerous international incarnations including Ireland, Australia, Germany, and lots more, solidifying its position as one of the most consistently watchable cooking-based shows around. As Ramsay, who also serves as executive producer on "Masterchef," told Variety, "I never want to sit on my laurels." He explained, "I treat 'MasterChef' like running a restaurant in terms of, you need to be creative every year, and like customers in any restaurant vote with their feet, viewers vote with their controllers." Evidently even cold food won't stop him.