The Stunning Transformation Of Gordon Ramsay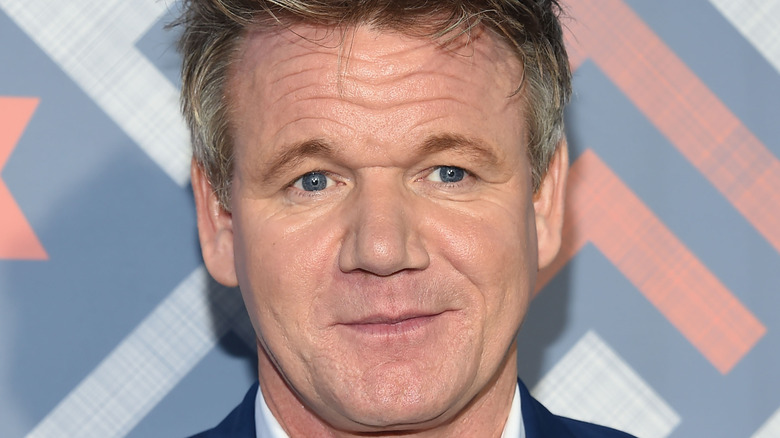 Shutterstock
Gordon Ramsay is one of the most well-known chefs in the world. Not only is he famous for his antics on multiple TV shows, but he has also written many books and opened critically-acclaimed restaurants across the globe.
According to Insider, the Scottish-born chef is now the second richest chef in the world, with 35 restaurants under his belt. At one point, he even claimed the top spot, earning more than $150 million in ad sales for his TV shows on Fox alone. And that success started early — at just 27 years old, Ramsay was already lead chef of the famous Aubergine in London, a restaurant he went on to earn Michelin stars for. His personal life is successful as well. Ramsay has been married to his wife, Tana, for 23 years, and they have five children together.
Today, Ramsay is best known for his shows "MasterChef" and "MasterChef Junior," and his multi-million dollar restaurant business, but his life hasn't always been star-worthy.
Gordon Ramsay had a tough upbringing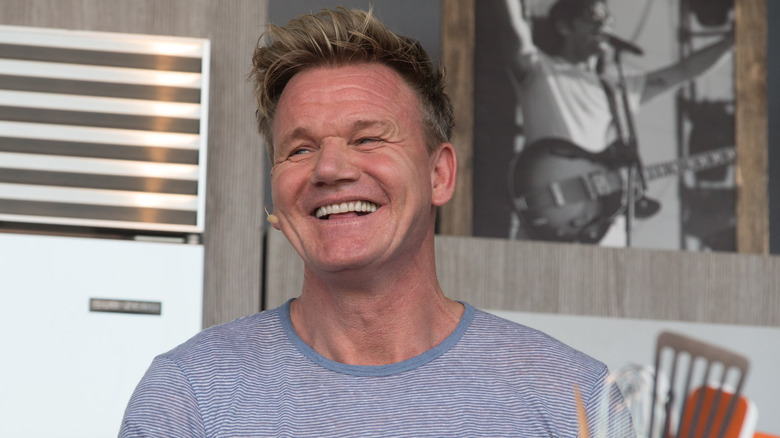 Shutterstock
Gordon Ramsay was born in Scotland, moving to England at the age of five with his family. According to Hello! magazine, Ramsay was raised in a violent household, one that would force him to leave at just 16 years old. His father was abusive and an alcoholic, so he moved in with his sister to find an escape. According to CNN, Ramsay often witnessed his mom suffer domestic abuse at the hands of his father. Instead of letting that trauma ruin him, Ramsay instead used it as the push he needed to become successful. Today, he and is wife are ambassadors for Women's Aid, a charity seeking to end domestic violence against women and children.
After escaping his childhood, Ramsay sought to find success in athletics. According to Biography, Ramsay was a talented soccer player and joined the pro club, Glasgow Rangers, at the age of 15. After three years of playing with the club, he suffered a knee injury, causing him to essentially start over and find success elsewhere.
He eventually found success in the culinary world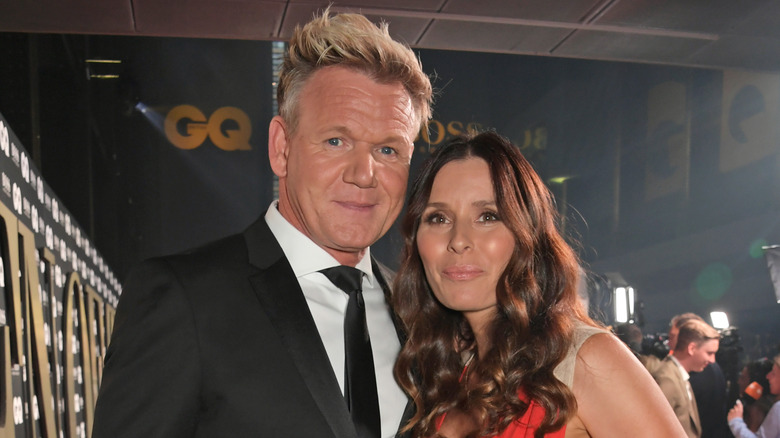 David M. Benett/Getty Images
After his injury, Ramsay decided to go back to school and earn a degree. He got his big break working underneath Marco Pierre White, an esteemed chef, in London, and eventually worked for Albert Roux at Le Gavroche, and master chefs Joel Robuchon and Guy Savoy in France (via Biography).
After working at Aubergine, he opened his own restaurant, Restaurant Gordon Ramsay, and his career took off. His namesake restaurant eventually earned three Michelin stars and led him to open more restaurants over the years. His fame skyrocketed after he appeared as a judge on "MasterChef" in 1996, and then starred in "Boiling Point," a British documentary series that gave viewers a glimpse of the Gordon Ramsay personality we have all come to know. In 2004, Ramsay became the face of "Kitchen Nightmares" and "Hell's Kitchen." After that, he became a celebrity in his own right.
While he has had his share of bad press, today, per Insider, Ramsay has won over the hearts of many with his TikTok account, which often features his daughter Tilly. He has newly released his own line of hard seltzer (via Men's Health) and started his newest TV series, "Gordon Ramsay: Uncharted," which aired its second season this past year (via Gambit).