The Bachelor's Bekah Martinez Shares A Scary Story About Her Kids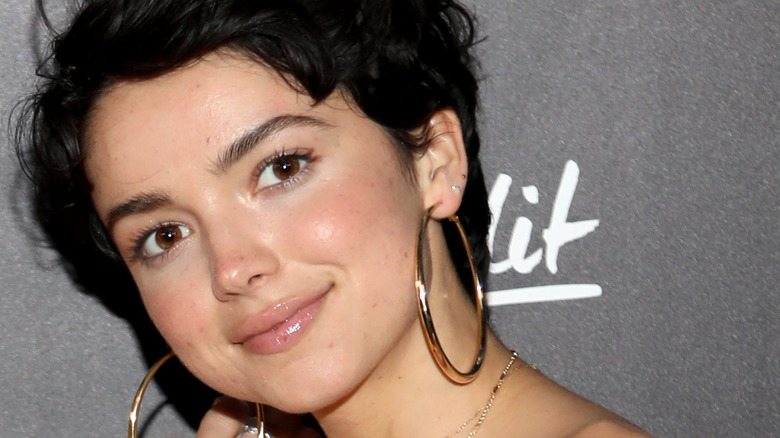 Jerritt Clark/Getty Images
We've all heard about the dangers of leaving kids in hot cars, with the National Highway Traffic Safety Administration (NHTSA) reporting a heartbreaking statistic: 24 kids died in hot cars in 2020. Of course, this is every parent's worst nightmare, and now, "The Bachelor" star Bekah Martinez is opening up about a terrifying incident involving her two children and a hot car.
Martinez, who was on Arie Luyendyk Jr.'s season of the ABC love franchise, is a mom to 2-year-old Ruth, and a 1-year-old named Franklin, whom she shares with her partner, Grayston Leonard (via Us Weekly and People). As the reality star shared on her Instagram Story this past weekend, what started out as a fun family outing soon turned into a heartstopping experience (via People).
"Basically long story short I took the kids by myself to the beach, just wanted to get them out of the house and into the sun and salt water," Martinez explained in a caption over a photo of her face, going on to detail, "As we were loading up the car to go, both kids were playing on the front seat and I shut the car door to keep them from falling out while I put stuff in the trunk."
"The Bachelor" alum shared that she "didn't realize the doors were locked" and her keys and her phone were in the front seat. "The car was BLAZING hot," she wrote.
Bekah Martinez's story could have had a much worse ending
Martinez's panic likely grew, with the star mom relating that 2-year-old Ruth was not able to understand how to unlock the car doors. "Luckily some bystanders let me borrow their phone to call 911," the 26-year-old continued in her Instagram Story. 
Meanwhile, the kids were not doing well inside the scorching vehicle. "We were getting super nervous because the kids were POURING sweat and Frank was visibly shaking," Martinez continued. "A man was just about to help me break open the back window when the fire department got there and helped pry open the door."
Thankfully, both Ruth and Franklin are "fine" following the upsetting incident, but Martinez understandably shared the experience was "really scary" and that she was "still shaken up." 
Martinez is known for openly sharing her motherhood journey on Instagram through its ups and downs, most notably writing about tandem nursing her two children.