Bekah Martinez Details A Frightening Experience While Out With Her Kids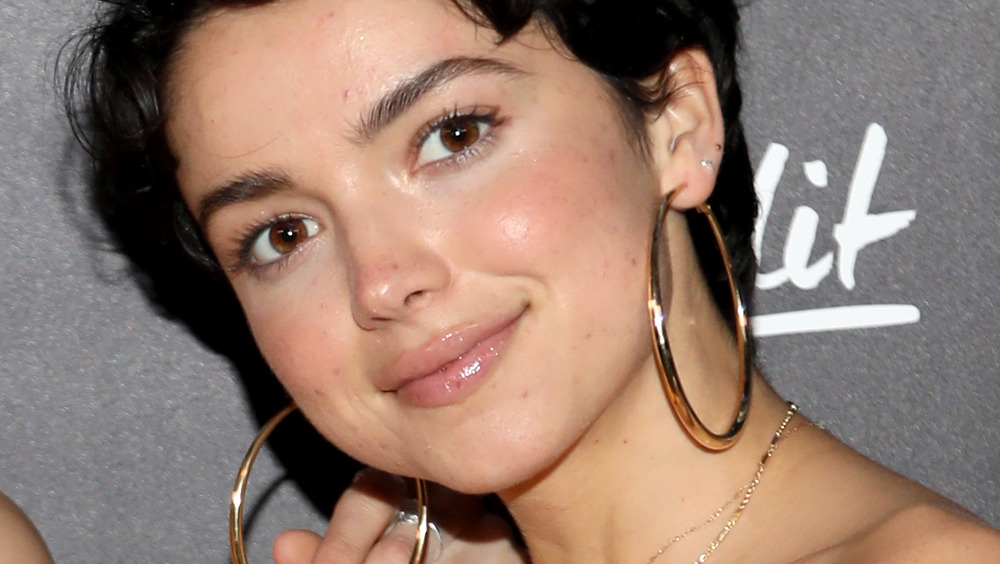 Jerritt Clark/Getty Images
When Bekah Martinez was on Arie Luyendyk Jr.'s season of The Bachelor, she was most known as the youngest contestant. Because of her age, there were constant questions of whether or not the 22-year-old nanny was ready to start a family. Three years later, Bekah is now a mother to two children, Ruth Ray De La Luz and Franklin James, with her boyfriend Grayston Leonard (via People).
The former reality TV star has been very open and honest about her two pregnancies and what it's like being a young mother. She even admitted that "everyone treated [her] like [she] was a teen mom" and at first, she felt "embarrassed and ashamed" (via Us Weekly). But now, she's a proud mama who often posts adorable photos of her two kids on her Instagram.
She even opened up about the anxiety she often feels trying to be a great mother. Bekah recently hired a part-time nanny to help take care of her kids, and had to admit to herself that she's "not a superwoman" (via People). It takes strength admitting when you need help and speaking up for yourself, which is something Bekah had to do recently when she went out on a walk with her kids.
Bekah Martinez was sexually assaulted while on a walk with her kids
On March 26, Bekah Martinez posted on her Instagram that while out with her two kids, she was sexually assaulted by a teenager. The mother of two was pushing her son, Franklin, while holding hands with her 2-year-old daughter, Ruth, when all of a sudden a "teenager skateboarded by and grabbed [her] ass" (via Page Six). In her IG caption, Bekah said that in the moment she "felt totally powerless," while screaming, "THAT IS NOT OKAY. WTF IS WRONG WITH YOU?" to the kid who skated away. 
While stories of assault like this are not uncommon, Bekah noted that this "kid felt bold enough to touch [her] in the middle of the day, in a neighborhood, with [her] children by [her] side." If he was so bold then, you can just imagine the horrible things he may do as "an adult in the cover of night." Both Bekah and her daughter were pretty "shaken" up by the incident (via the Daily Mail). She even concluded her post saying, "the world will always be unsafe for women," but the fact that Bekah said something is a start. Hopefully this moment will remind some people to "teach [their] sons to respect the people around them," as Bekah puts it. 
If you, or anyone you know, have been a victim of sexual assault, help is available. Visit the Rape, Abuse & Incest National Network (RAINN) website or contact RAINN's National Helpline at 1-800-656-HOPE (4673).