Pat Sajak's Net Worth: The Wheel Of Fortune Host Makes More Than You Think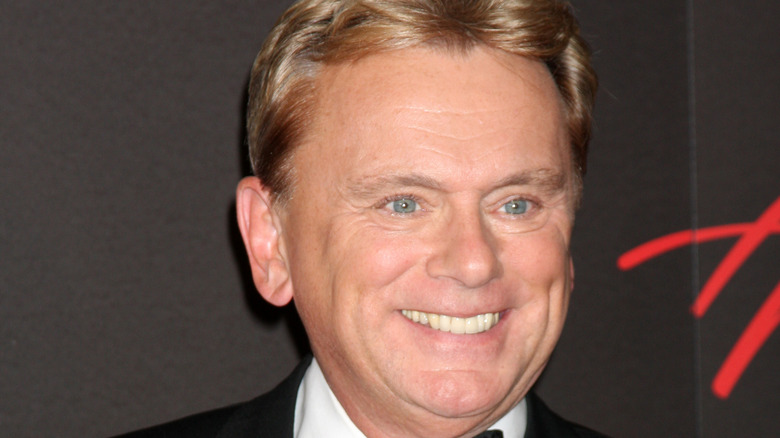 Shutterstock
Pat Sajak has been coming into our living rooms every weeknight for decades. He made his debut as host of "Wheel of Fortune" in 1981 and hasn't stopped since. That hosting job made Sajak a household name; he even hosted a late night talk show aptly titled "The Pat Sajak Show" from 1989 through 1990 (via IMDb). 
While Sajak is paid a hefty salary for his work on "Wheel of Fortune", he has had other gigs through the years that has added to his net worth.
His first major television job was as a weatherman for KNBC in Los Angeles in 1977 and it wasn't long before his personality made him the choice to for some game show pilots, including "Press Your Luck" and "Puzzlers" in 1980, according to The Famous People. By 1981, he was asked to become the second host in "Wheel of Fortune" history, taking over for Chuck Woolery. Sajak soon landed a role as a reporter in the film "Airplane 2: The Sequel" and his star was just rising and it still hasn't fallen.
A long and consistent career made Pat Sajak a very wealthy man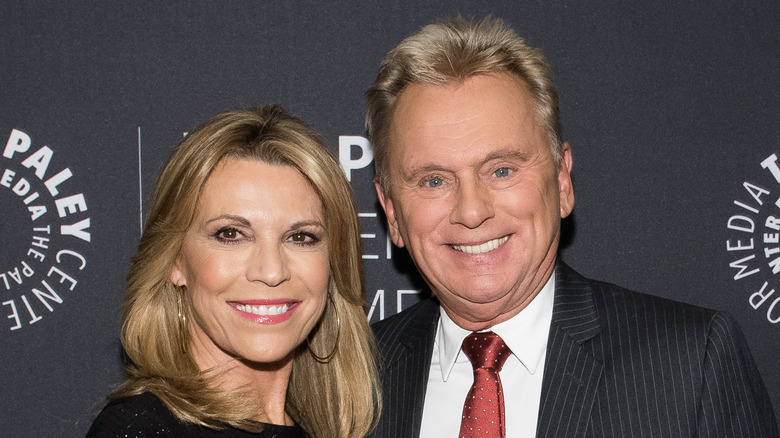 Mike Pont/Getty Images
As of 2020, Pat Sajak was paid a salary of $15 million to still host "Wheel of Fortune" with Vanna White beside him as his co-host, but that's not been his only income in the 2000s, according to Celebrity Net Worth.
Thanks to his longtime association with "Wheel," Sajak has landed guest hosting duties with other game shows, as well, including "Dream House" and "Just Men." In 2003, Sajak began an association with Fox News, hosting "Pat Sajak Weekend." He also made a foray into radio with "The Pat Sajak Baseball Hour," a syndicated sports show. Sajak took that love for baseball and invested in a new baseball league, called the Golden Baseball League in 2005 (via Celebrity Net Worth).
A conservative, Sajak began writing for the National Review in 2010. He also sits on the Board of Trustees of Michigan's Hillsdale College. Still, it's that staggering "Wheel of Fortune" salary that has made Sajak as wealthy as he is, with a net worth of a whopping $70 million, reports Celebrity Net Worth.