How Much Is John Legend Worth?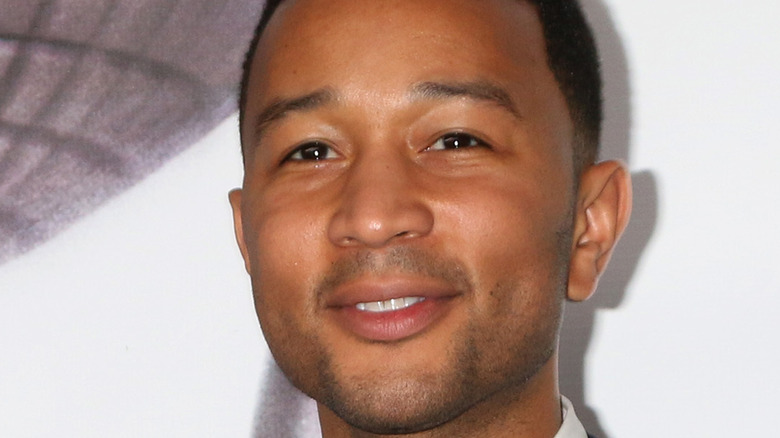 Shutterstock
It comes as no surprise to hear that acclaimed musician John Legend has a substantial net worth. The singer-songwriter is one of few stars to win an Emmy, Grammy, Oscar, and a Tony -– the coveted EGOT — in competitive categories, via BBC News. He has also won an impressive 11 Grammy Awards and an Academy Award for Best Original Song, per The Success Bug. 
John Legend, whose real name is John Roger Stephens, grew up in Springfield, Ohio where he sang gospel and played piano all throughout his childhood, per Biography. After graduating as the salutatorian of his high school class, he attended the University of Pennsylvania, where he earned his Bachelor's degree in English with a focus on African-American literature.
But how did Legend get to where he is today? The "All of Me" singer credits his success to love. "The key to success, the key to happiness, is opening your mind and your heart to love," he said in a 2014 graduation speech at the University of Pennsylvania, via The Guardian. By devoting himself to music and falling in love with it, as Legend said, he kickstarted his career.
How John Legend grew his net worth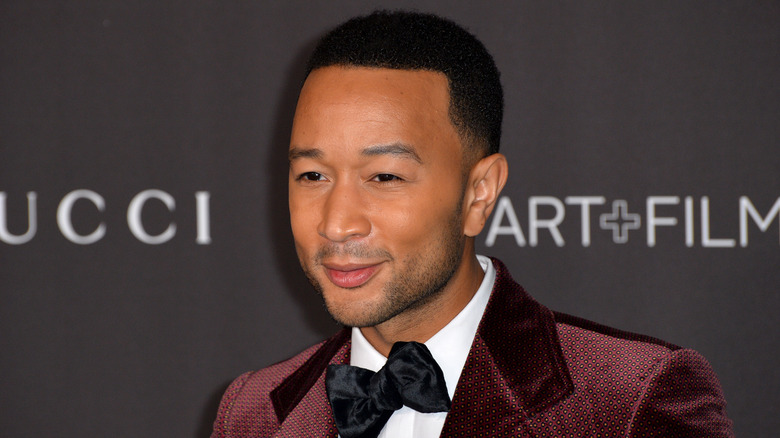 Shutterstock
With his combined earnings from his music, tours, and his role as a coach on "The Voice," John Legend managed to grow his net worth to $75 million, as reported by Celebrity Net Worth. While some of that worth is tied to his wife, Chrissy Teigen, most of it is from his own earnings. According to Screen Rant, Legend reportedly makes $13 million per season on "The Voice." He and Teigen also have some fancy digs. Their real estate holdings include "a $5.1 million modern contemporary house in West Hollywood," another home in Beverly Hills, and "two penthouses in New York City," bought for $8 and $9 million, per Celebrity Net Worth.
Cosmopolitan reports that the singer also has his own wine, LVE French Sparkling Rosé, so that's yet another income stream. And don't forget acting and producing credits for projects like the TV special "Jesus Christ Superstar Live In Concert" or movie "La La Land." John Legend has certainly earned his impressive net worth through hard work and talent across quite a few arenas.