The Real Reason Jim Carrey Didn't Pass His SNL Audition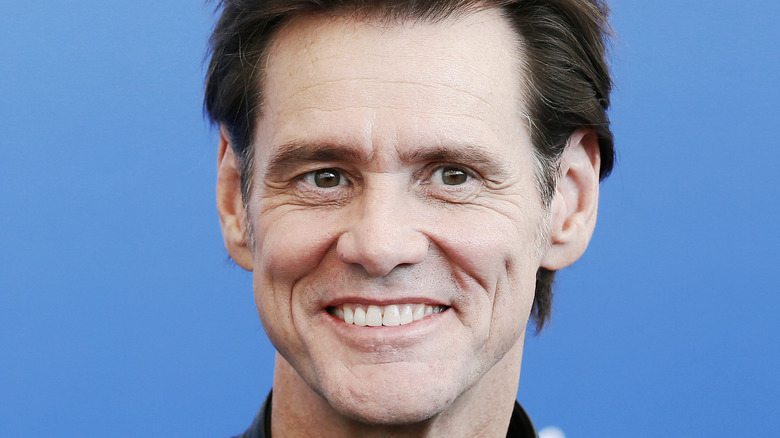 Shutterstock
At this point, the stories of those who auditioned but weren't hired by "Saturday Night Live" are just as famous as those who actually were picked to be cast members. Steve Carrell, Donald Glover, and Lisa Kudrow are just a few of the actors and comedians with stories to tell about being rejected by "SNL" (via Mental Floss). Perhaps the most famous — and even the wealthiest — comedian not to be hired by "SNL" is Jim Carrey. The "Dumb and Dumber," "Mask," and "Liar, Liar" star is today worth $180 million and was the very first actor to be paid $20 million for a movie, 1996's "The Cable Guy" (via CheatSheet).
So what went wrong in Carrey's audition for "SNL," since clearly a lack of talent and comedic chops wasn't the issue? Well, it was an unfortunate instance of timing. Long before he became a household name, Carrey auditioned for the variety show in the 1980s. But when he arrived for his audition, all was not right on the NBC lot.
"I got out of the car in the parking lot, and there was a person trying to work up the guts to commit suicide on the building on NBC in Burbank, and I walked into the building not knowing whether he did it," Carrey recalled during an appearance at the 2018 New Yorker Festival (via Vulture). "All the new crews were gathering around the building. I went, 'That's not probably a good sign.'"
Jim Carrey found success with a different sketch show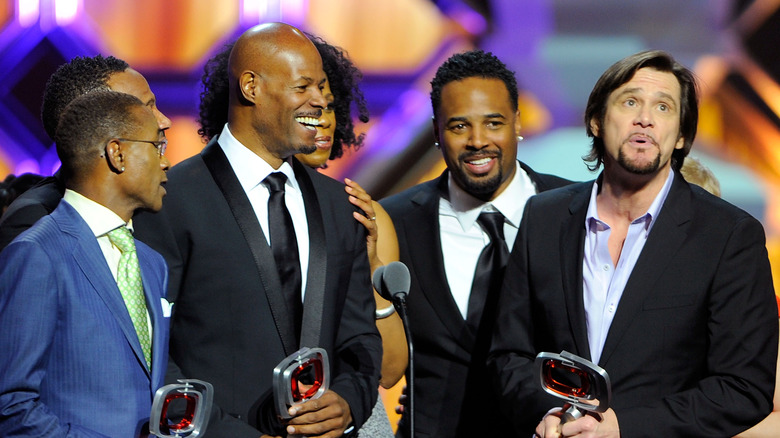 Andrew H. Walker/Getty Images
Luckily for Jim Carrey — and for sketch comedy lovers everywhere — it seems he did a lot better in his audition for Fox's show "In Living Color," which ran from 1990 to 1994 and is credited with helping stars like Jennifer Lopez and Jamie Foxx launch their careers (via The Hollywood Reporter). Carrey credits the show — in which he appeared as one of only two white cast members — with his subsequent success.
"Brilliant Black minds gave me a shot in Hollywood when none of the white guys thought I could connect or be a leading man. I got my first starring role (Ace Ventura) because of In Living Color," Carrey wrote on Twitter (via Y'all Know What).
So does "SNL" head honcho Lorne Michaels regret not hiring Carrey when he had the chance? Well, sort of. "I wasn't at the Jim Carrey audition," Michaels has clarified. "But somebody who was there said, 'I don't think Lorne would like it,' and they were probably wrong, but it doesn't matter. Or maybe they were right — who knows? No one gets it all right" (via IndieWire).
Ultimately, Carrey did get the chance to appear on "SNL," hosting the show three times and more recently, returning in a somewhat regular capacity to impersonate President Joe Biden (via Mental Floss, Variety).