Here's What Emily Blunt's Net Worth Really Is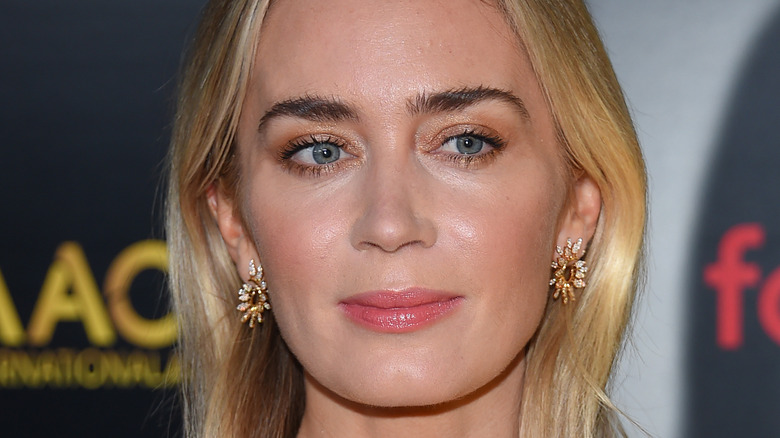 Shutterstock
Born in the London borough of Wandsworth in 1983, Emily Blunt has quickly become one of Britain's most recognizable actors. Her first role came to her at the age of 18, after being scouted at school by actor Adrian Rawlins who just so happened to be a drama teacher there. He told his agent, Roger Charteris, to "look out for Blunt" after persuading him to attend one of her performances. It wasn't long before Charteris signed Blunt on, and he's still her agent to this day. "I love continuity," she told the Guardian. "I've worked with the same makeup artists for years. You create your own little family."
Since then, Blunt has starred in some of Hollywood's major blockbusters including, "The Devil Wears Prada," "The Girl on the Train," "Edge of Tomorrow," and "Into the Woods" (via IMDb). These films helped her secure the role of "Mary Poppins" in its 2018 sequel, as well as providing her with the platform to become somewhat of a horror heroine in the "A Quiet Place" franchise.
But how much has Emily Blunt earned as a result of her success?
Blunt earned $22 million alone between 2019 and 2020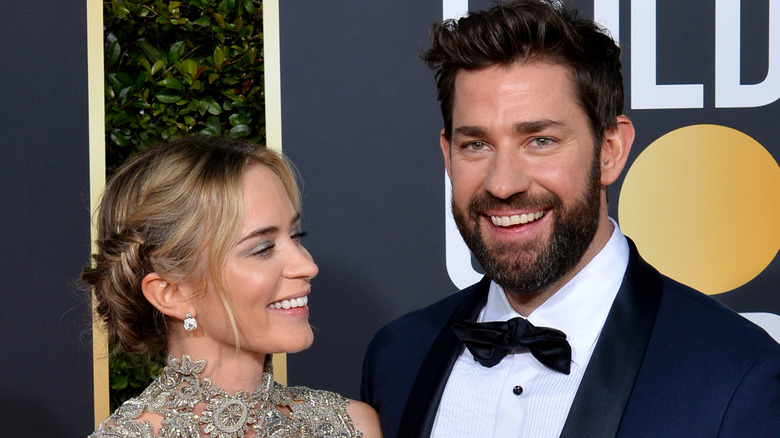 Shutterstock
Since her on-screen debut in the 2003 biopic "Warrior Queen," Blunt has earned a whopping $80 million according to Celebrity Net Worth, which is combined with her husband John Krasinski. The site also notes that the actress earned $22 million between 2019 and 2020 alone, from her various roles including "A Quiet Place Part II," "Wild Mountain Thyme," "Jungle Cruise," and the television series "The English."
In early 2016, Blunt and Krasinski utilized their earnings and moved from Los Angeles to New York City purchasing a Brooklyn townhouse for $6 million (via Variety). With five bedrooms and three full and two half bathrooms, the couple also renovated the four-story limestone townhouse before putting it back on the market in 2018.
Blunt and Krasinski decided to sell the property because of their busy schedules that have prevented them from spending enough time there. "We've been nomads for a while now, but that's the nature of the business," Kraskinski explained to the Wall Street Journal. "The house is so special — someone who can spend every night there should have it."
The couple and their two daughters moved to London in August 2020, and Blunt is quite pleased that her children are picking up a British accent. "They've been in a proper school with school uniforms, and miraculously, they're sounding quite British," Blunt explained in an interview with Jimmy Kimmel (via YouTube), "which I'm completely over the moon about."