Tyler Perry Is Bringing This Iconic Character Out Of Retirement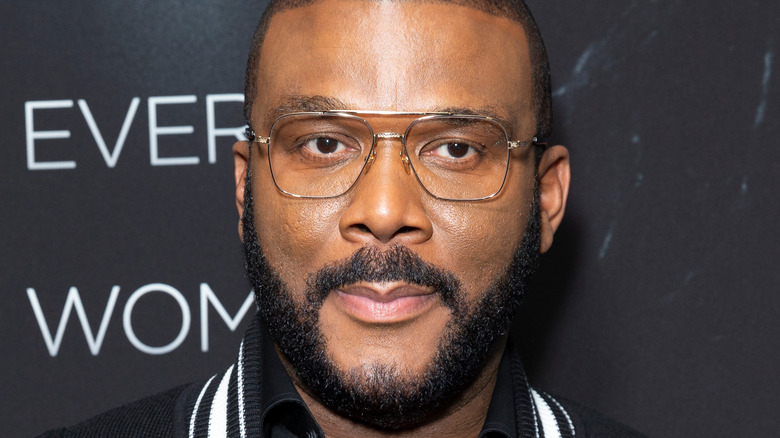 Shutterstock
Legendary movie producer Tyler Perry has announced the return of one of his most beloved characters, Madea. According to People, Perry is bringing back the character for an upcoming Netflix release and announced the exciting news on Tuesday, June 8, in a clip shared on his social media pages, during which he used the iconic Madea voice.
"Hey, guess what's happening?" Perry said in the video, adding, "Madea's coming to Netflix." In the social media clip, the producer went on to explain the reason behind Madea's long-awaited return. "We need to laugh, man, too much is going on in the country. We need to laugh, so, I was done, but she's coming back. Madea on Netflix. I can't wait," Perry said (via Instagram). 
Written and directed by Perry himself, the upcoming Netflix film — titled "A Madea Homecoming" — is set to be released on the streaming platform in 2022, and will become the 12th installment of the franchise.
News of Madea's return may come as a surprise to many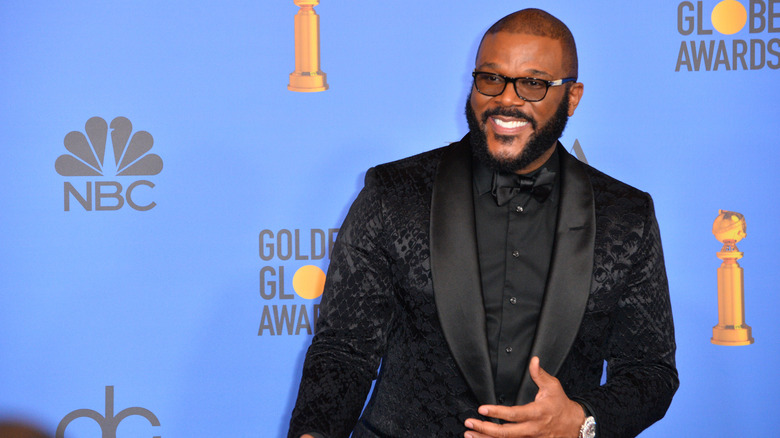 Shutterstock
As People reported, "A Madea Homecoming" will follow the franchise's previous installment "A Madea Family Funeral," which was released back in 2019. Although news of Madea's return will no doubt be welcomed by many fans, the character's revival also comes as somewhat of a surprise based on previous comments made by Perry. Speaking on Bevy Smith's SiriusXM show "Bevelations" (via YouTube) in October 2018, the producer joked, "It's time for me to kill that old b****, I'm tired, man! I'm tired." Perry continued, "I just don't want to be her age playing her ... So, we're going to say goodbye to her."
In addition to the character's return, fans also have a Madea prequel to look forward to. According to Entertainment Tonight, the upcoming prequel series, titled "Mabel," is currently in development with Showtime and will center on a 20-something Madea living out her early years in 1970s Atlanta.