How To Make A DIY Self-Tanner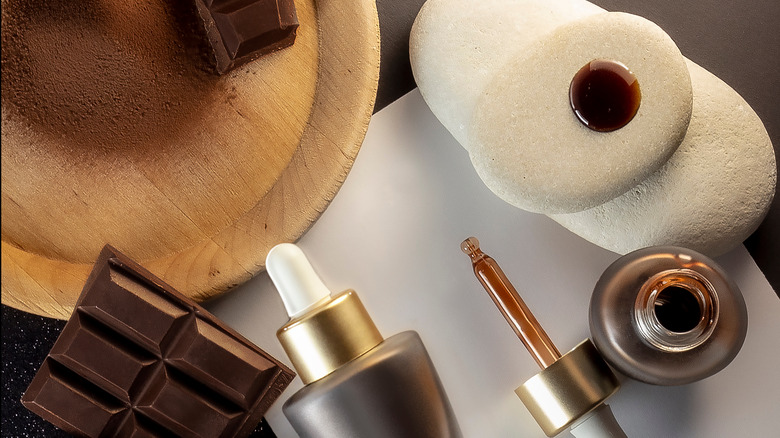 Shutterstock
A tan is the best accessory for those long summer days. After all, it goes with anything. Your hot pink '80s-inspired pant suit (who knew padded shoulders would ever make a comeback?), your flowy maxi dresses, and your slinky tank-tops. Yes, having a bronzed glow can certainly make us feel good. And, fortunately for us, we no longer have to bake our skin in harmful UV rays as self-tanners have come to the rescue. So popular has this alternative method to tanning become that in 2018, the self-tanning products market size was valued at nearly $1.5 billion in the U.S. and has projected continued growth (via Grand View Research).
There are plenty of products on the shelves right now that can help us achieve a confidence-boosting glow. Although they can get pretty pricey. Some of the highest-rated products will have you swiping your card for north of $40 (per Strategist). If you'd rather save your money for colorful poolside cocktails, or you feel most comfortable using products on your skin that have very few ingredients, then you're in luck. It's actually incredibly easy to make a DIY self-tanner with common household ingredients.
A few tips before we hand over the recipes. DIY self-tanners can get a little messy in the making, so rub-a-dub-dub your skin either outside or in your shower so you can easily clean up (via SelfTanning).
These pantry staples will leave you glowing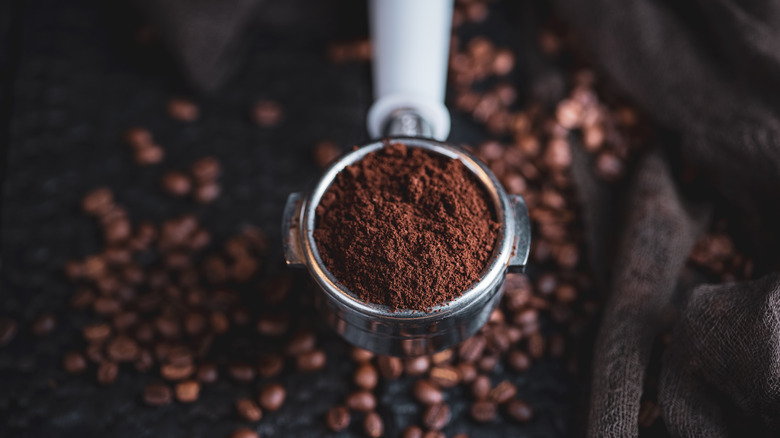 Shutterstock
The first concoction you can rely on may be most often used in the winter to make hot chocolate. But in the summertime, Hershey's cocoa powder mixed with lotion will leave you looking like a bronzed goddess in no time. Mix equal parts cocoa powder with white lotion in a bowl before slathering onto your skin. However, you shouldn't  use this recipe if you're dying to do a cannonball into the waves, as it isn't waterproof (via SelfTanning).
If you don't have cocoa powder, you can turn to perhaps an even more popular kitchen staple. Enter coffee. Yes, coffee stains our teeth, which we're not fans of. But it can also "stain" our skin in the best way. Brew a pot of coffee as normal and mix it with lotion. Pour the mixture in a spray bottle (after it has cooled, of course) and apply evenly to the skin. Note that the more coffee you use, the darker your skin will be. You can also use black tea in place of coffee if you're not a fan of the coffeehouse-scented mixture (via Bellatory).
We hope these recipes and tips will help your budget and bring out the naturalist in you. We recommend experimenting with different mixtures before you commit to slathering your whole body in a DIY self-tanner and heading to an event. After all, we want your tan to be the best supporting character to your starring outfit, and not the talk of the show.