The Real Reason Alyssa Milano May Run For Congress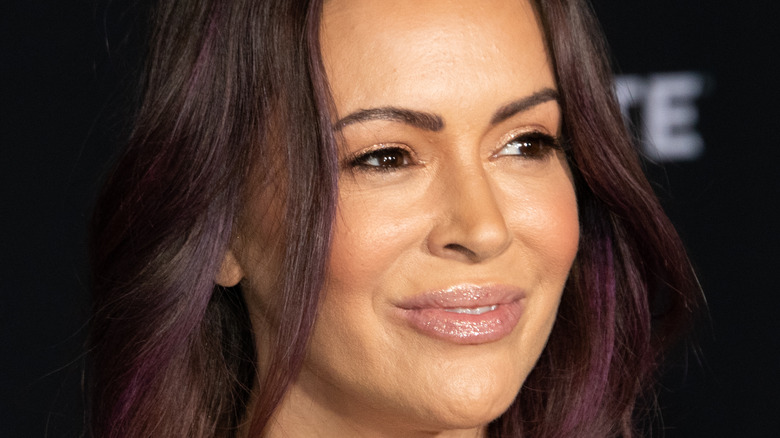 Shutterstock
Alyssa Milano has been a working actress since the early 1980s, notably playing Samantha Micelli on "Who's The Boss?" (via IMDb). She would go on to star on "Charmed" and most recently, ironically, is set to appear in a TV movie called "Alyssa Milano for Mayor."
But as fans know, in recent years the star has also spoken her mind about political issues, with Forbes calling her "one of the most influential political forces in the 2020 election." As she told the outlet about her dedication to the issues, "I know what I'm talking about because I make it my business to know what I'm talking about. And if I didn't put in that homework that would be such a waste and would make me uncomfortable and less impactful."
Before becoming an activist in 2020, Milano, who has also recently shared her battle with coronavirus, was credited with helping to launch the #MeToo movement with a simple tweet in 2017: "If you've been sexually harassed or assaulted write 'me too' as a reply to this tweet" (via NBC News).
Given her ability to make a difference on the landscape of the country, it may not come as a huge surprise to many that Milano is considering a congressional run. 
Alyssa Milano has not yet made a decision about running for congress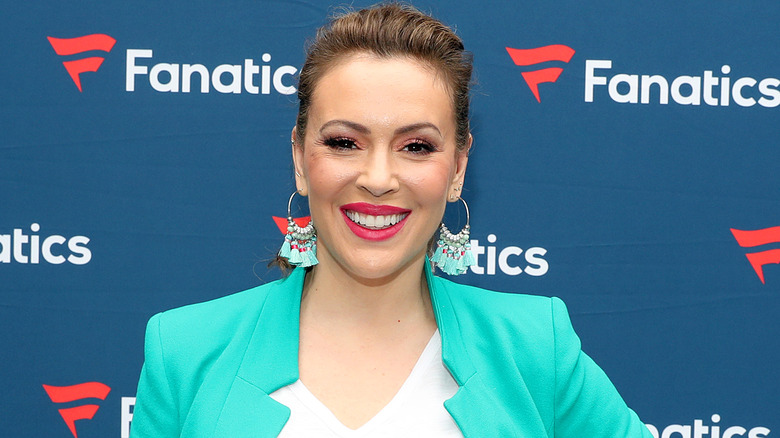 Tasos Katopodis/Getty Images
"I am confirming that it is possible that I will run for office in 2024," Milano said Tuesday (via Yahoo!). The 48-year-old added, "I'm looking at California's 4th District to potentially run against [Rep. Tom] McClintock (R)," (via The Hill).
"I would love to maybe consider flipping that seat blue," she noted. But it turns out the star is doing more than simply considering running for the seat.
"It's going to take someone with, I think, name recognition and deep pockets to be able to run against McClintock, and so I'm considering it. I'm basically gathering information right now, speaking to different consultants, speaking to the community," the actress told The Hill, adding she will make her decision next year, and that it will in large part have to do with being able to balance a campaign with acting.
Incidentally, this is not the first time Milano has expressed her ambitions to run for office, telling The New York Times in 2019 "I haven't not thought about it."