The Iconic Commercial Actor You Never Realized Was In Mad Men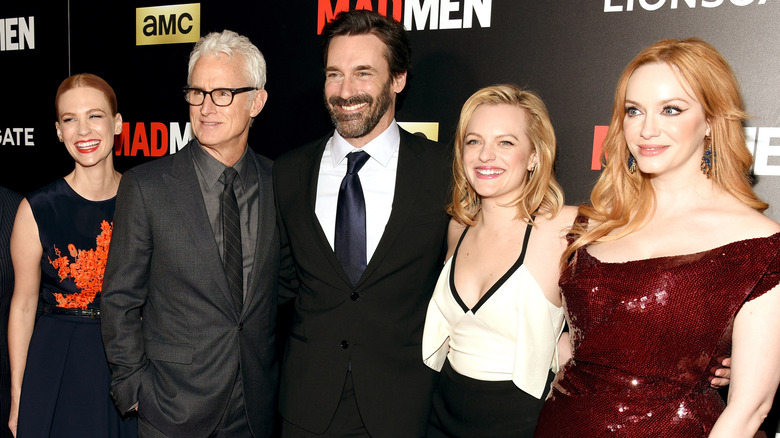 Dave Kotinsky/Getty Images
She may have only appeared in five episodes of the iconic AMC series set in the world of 1960s advertising, but switchboard operator Marge certainly saw a lot. Whether that was being on Joan Holloway's good side or knowing the ins and outs of Sterling Cooper's dealings with clients, Marge was a familiar face in the first season of "Mad Men."
Her final appearance in the episode "Nixon vs. Kennedy" was a memorable one. During an election night celebration, Marge and Peggy witness Ken Cosgrove drunkenly assault one of the agency's receptionists, Allison, by hiking up her skirt to shout what color underwear she is wearing (via Fandom). "I used to think I'd find a husband here," Marge sarcastically tells Peggy, who subsequently leaves.
With a quote like that, Marge certainly made her mark. But did you realize that she's been promoted to a commercial saleswoman for a certain insurance brand? 
Flo has been a major boost to Progressive Insurance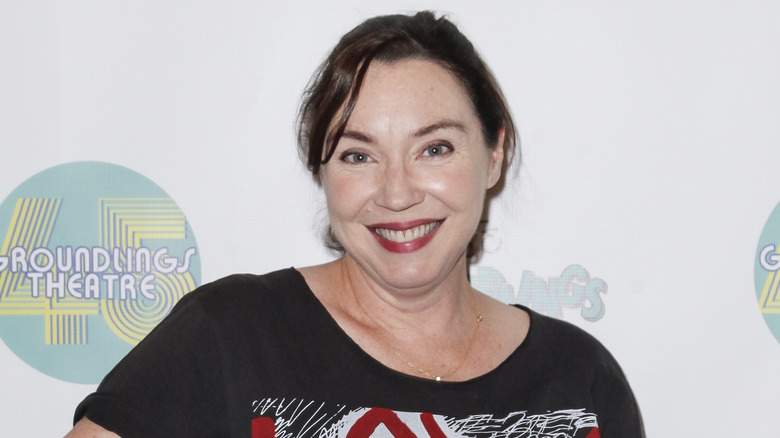 Tibrina Hobson/Getty Images
Yep, as it turns out, comedienne Stephanie Courtney played Marge in "Mad Men," and she also portrays the iconic Flo in Progressive Insurance ads. As Fast Company notes, Progressive Insurance was a relatively unknown company until 2008 when Flo came on to the scene exclaiming, "Wow! I say it louder ..." to a customer that's just bought a policy. "When she said that, we realized she really had something special, she was a character with real character," Progressive CMO Jeff Charney told the publication. "[Flo] was completely unplanned, but we saw and we jumped on it."
And it's a good thing they did, as Progressive's business "has more than doubled from $13.6 billion to nearly $30 billion today" as a result of Flo's significance in their commercial campaign.
But why is Flo so successful? "Flo humanizes insurance, something that can feel pretty impersonal," VCU Brandcenter professor Caley Cantrell told Fast Company. "Flo seems like the kind of person we would hope to get on the other end of the line to help us through an unpleasant situation."
Stephanie Courtney has a varied list of acting credits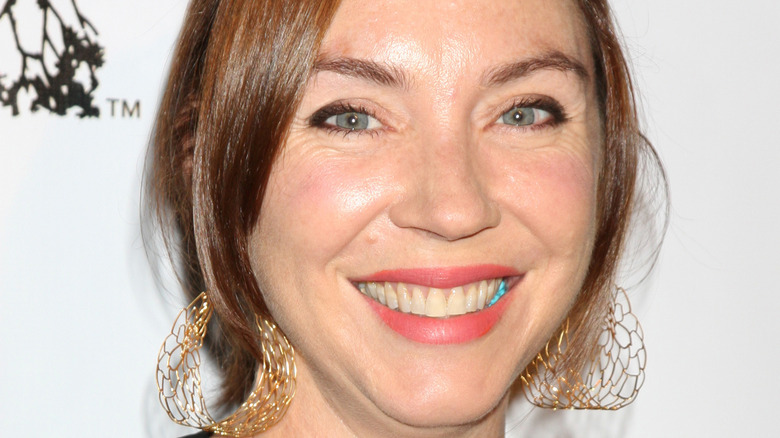 Shutterstock
Of course, Stephanie Courtney also has a lot to do with that success as well. After building her experience at The Groundlings, Courtney made her television debut on "Mr. Show with Bob and David" as a waitress before moving on to episodic appearances in the likes of "Angel," "Everybody Loves Raymond," and "ER," as well as films like "Blades of Glory," "The Brothers Solomon," and "Girlfriend's Day" (via IMDb). In case you forgot what Marge looked like, Courtney's photo gallery at IMDb contains a few screenshots, complete with '60s-style hair and cat's eye glasses.
And while Courtney hasn't given many interviews about her work as Progressive Insurance's mouthpiece, she did tell USA Today in 2016 how Flo came to be. "What they were looking for was basically a friendly neighborhood waitress," she explained (via Yahoo! Entertainment). "I went straight to my mom, and I credit her with Flo's personality. I said, 'Yes, I can become Jane Courtney!'"