Here's Who Lin-Manuel Miranda Played In The Original In The Heights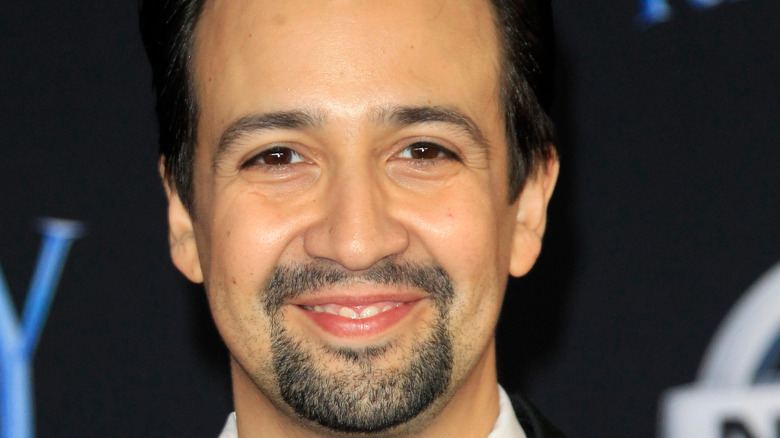 Shutterstock
Many of us might know Broadway's Lin-Manuel Miranda from the eleven-Tony-award winning "Hamilton" (via Okayplayer) but the rap musical about America's first Treasury Secretary wasn't his first rodeo. Before that, there was "In the Heights" which made its debut on Broadway in 2008, and snagged a Tony for Best Musical the same year (via Billboard). Back then, Miranda didn't just write the music for "In the Heights." As he did with "Hamilton," Miranda played the lead in his first musical as narrator Usnavi de la Vega, who is now being played by Anthony Ramos in the movie (via Screen Rant).
The talented musician says he wrote "In the Heights" to preserve the flavor of a community that he felt might soon disappear. He told The Guardian in 2008 that "In a sense, it's a time capsule of a Washington Heights that's not going to exist in 10, 15 years. One of the things we tried to do with the show is not make gentrification just the bad guy. It's way more complex than that ... there are people who give into it. There are people who sell their business so their kids can do better. There are people who say f*** it, I'm staying, so that some part of the neighborhood is the same, and some people who really find that their destiny is to leave."
Lin-Manuel Miranda felt he had 'aged out' and couldn't play Usnavi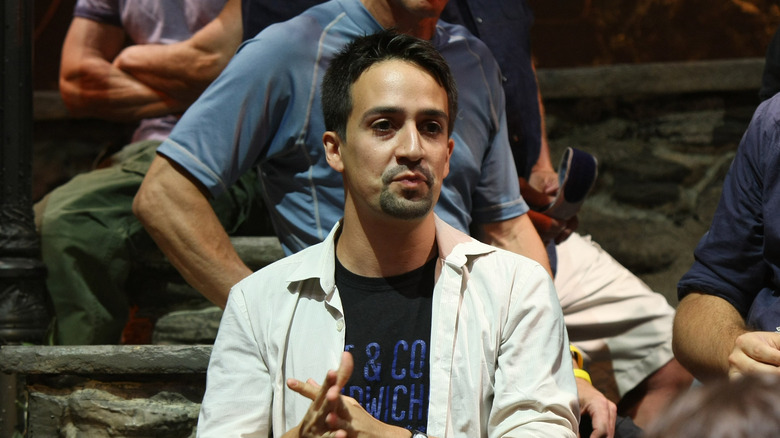 Neilson Barnard/Getty Images
Even if he isn't reprising his role as Usnavi — who is named for the first ship his immigrant parents saw as they were arriving the United States, per Daily News — Lin-Manuel Miranda is still very much a part of the movie, and not just as its executive producer. You'll be pleased to know that he pops up on screen almost immediately after the movie begins, as a vendor selling Puerto Rican shaved ice known as piraguas.
Variety says Lin-Manuel Miranda had thought about returning to the role that launched his career on Broadway, but opted out in the end because he felt he had "aged out." Instead, he ended up putting Anthony Ramos' name on a shortlist because he had seen Ramos play Usnavi at the Kennedy Center. It took Miranda to convince Jon Chu to give Ramos a shot. Chu says: "He broke down these lyrics and what it meant to his life. It broke my heart and gave me so much hope. Oh, and he could sing and dance, he's charming, and he's funny and all the things that make a movie star."