The Drugstore Skin Product That Meghan Markle Swears By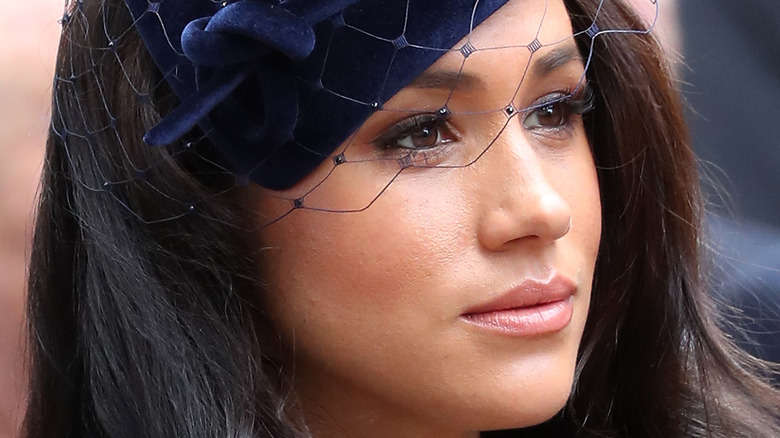 Chris Jackson/Getty Images
When fans find out what products their fave celebs are using for skincare, makeup, and hair care, chances are there will be quite an uptick in that brand's sales. If the beauty product happens to be accessible and affordable, as in something you can find in a drugstore, the product may even sell out. Reality star mogul Kim Kardashian, for example, has a favorite drugstore nail polish she just can't live without, and it is less than $10.
Meghan Markle is no exception to setting trends, as the Duchess of Sussex has been called a No. 1 trendsetter by Travel + Leisure. The publication reports that a particular silver and gold brocade dress worn by Markle at the 50th Anniversary of Prince Charles' Investiture at Buckingham Palace sparked a 500% increase in online searches for brocade dresses within 24 hours. If the brown-eyed beauty can set off such a high demand for a dress, how do you think her favorite drugstore skincare item will fare?
Meghan Markle adores this affordable option for smooth skin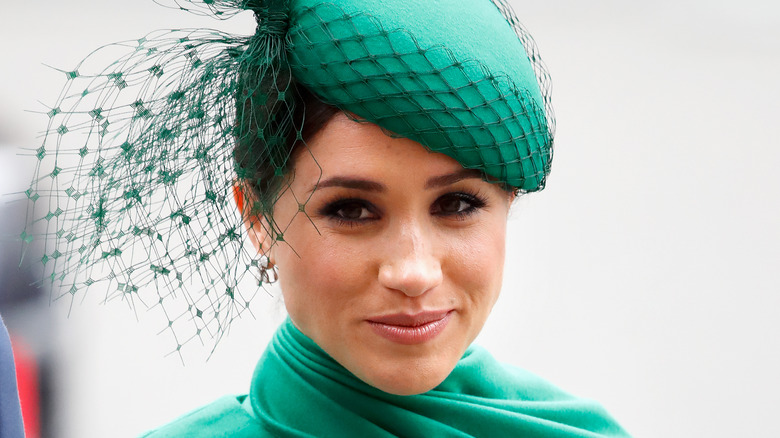 Max Mumby/indigo/Getty Images
According to Stylecaster, Meghan Markle mentioned her "favorite lotion on the market" in an interview with Beauty Banter. The former "Suits" star reports that she uses the popular drugstore brand lotion Nivea Skin Firming Hydration religiously, gushing, "It's so affordable, and makes my skin look and feel amazing." The lotion can be found for under $10, making it an even more realistic beauty product find that even non-royals can try out.
Nivea claims that this lotion can tighten, firm, and soften the skin in just two weeks, which explains why the duchess told Beauty Banter, "I would buy a case of this at a time if I could find it," (via Marie Claire). As per the brand's website, the silky lotion includes the ingredients Q10, which is said to support the firming of the skin, and shea butter, which provides  moisture.