The One Nail Polish That Kim Kardashian Can't Live Without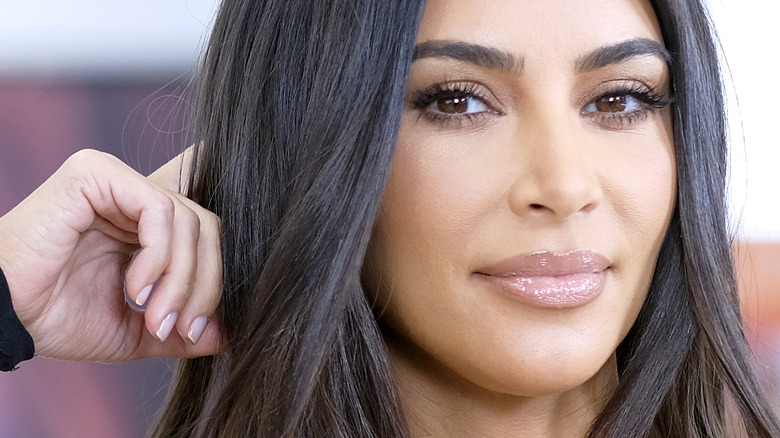 Dimitrios Kambouris/Getty Images
Kim Kardashian is a style-setting icon. Whether you love her, or love to hate her, she has been influencing beauty and fashion trends for years. For instance, Cosmopolitan reports that Kardashian doesn't apply a facial primer pre-makeup, calling this move a "mind-blower," and Vogue reports six fashion styles that went viral because of Kim's influence. 
When it comes to the reality star's trendy hits, you may think of buzz-worthy outfits and bags, or perhaps her latest SKIMS creation, but through the years, Kim has proven to be an influence beyond her fashion sense. With close to 220 million Instagram followers, the beauty mogul may persuade an entire generation on how to style hair, brows, and even what nail polish to wear.
Speaking of nail polish, The Zoe Report shares that Kardashian's favorite is a nude, no surprise there, however, there is a shocker ... it costs less than $10 and you can probably buy it at your local drugstore.
The nude nail polish Kim Kardashian finds at drug stores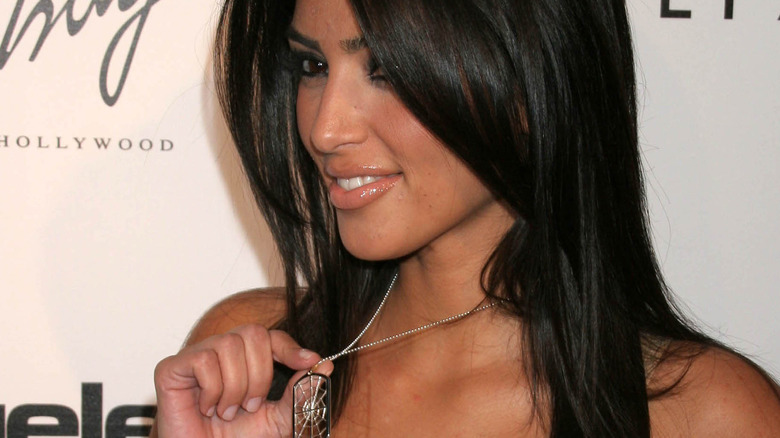 Shutterstock
When it comes to drugstore nail polish brands, Essie is a fan favorite, so much so that even royalty has been said to polish their nails with Essie's Ballet Slippers color. Kardashian is also an Essie lover, and can often be seen wearing her go-to nude, Sand Tropez, which is meant to look just as it sounds, like beautiful, beachy, beige sand. The Zoe Report claims that Kardashian has practically perfected the head-to-toe nude look, using tones suited to her skin.
The fashion icon loves her nudes, on her lips and her fingertips, and Byrdie reports that, no matter the season, Sandy Tropez is always a good choice for Kim. The affordable and accessible beauty buy is a treat for those inspired by Kim, as other items she dons, like her $500 face cream, may not be a reasonable purchase for most people (per Byrdie).