Anthony Ramos: Here's How Much The In The Heights Star Is Really Worth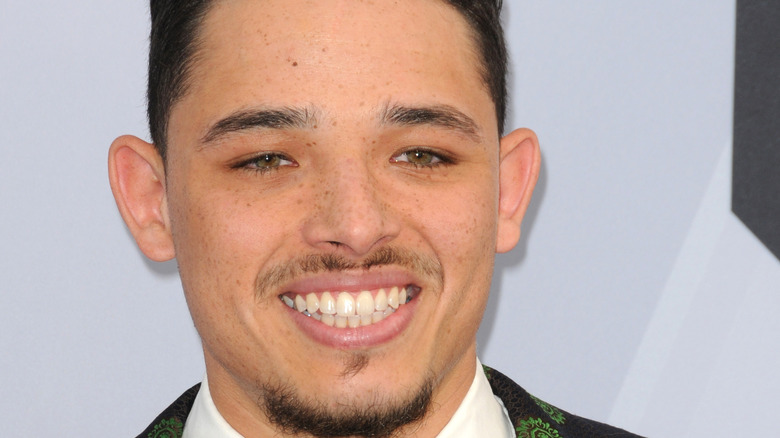 Shutterstock
Anthony Ramos is on fire these days. With a little help from a fairy godmother named Lin Manuel Miranda, Ramos has become a hot commodity. Though being cast by the creator in the monster hit "Hamilton" may not have been the start of his journey it is, he acknowledges, what put him on the map. As he said on the Zack Sang Show, "'Hamilton' is the gift the keeps on giving." Now he's working with Lin Manuel Miranda again on the highly anticipated screen adaptation of the Tony award winning play "In The Heights". The young musical theater star has been busy making his mark and he's not slowing down anytime soon. 
Ramos has both a lead role in a blockbuster franchise and a new album in the works (via Time). In addition to his role in the next "Transformers" project, the New York native is also set to try a different genre in a sci-fi film called "Distant" according to IMDb. Musical theater has never been enough for the driven young star who told Collider, "It's funny, I kept saying to my agents, I said, 'Yo, I want to be the first Latino superhero.'"
Anthony Ramos didn't always have it easy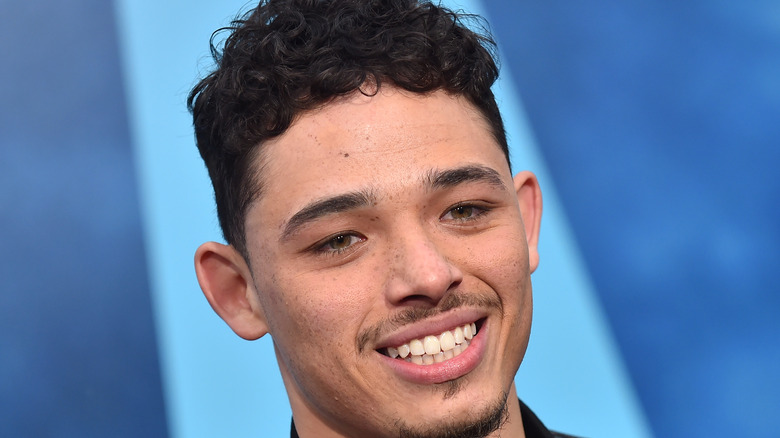 Shutterstock
His choice to take on very diverse roles is an intentional one. Despite being a triple threat he is always challenging himself and the worlds view of him. He revealed this when he went on to tell Collider, "I say to myself, "How can I continue to not only prove to the world, but prove to myself, 'Hey, you can do that. You can also do that. And you can do that. And you can do that.'"
That survival mode is something the Puerto Rican star has known since childhood. Raised in a housing project by a single mother of three he said, "We had days where we didn't have hot water, when we were about to be evicted. I had to be resourceful: 'I asked Jean for a quarter yesterday, so maybe I can ask Miss Helen next door for one'" (via Time). While he may not find himself in that situation again soon, Ramos realizes how fleeting that financial security can be. He told The New York Times, "You get a million dollars, you know that could go tomorrow." With that in mind, the star said he stays hungry by "writing like I'm never going to be able to write a song again."
How much did Anthony Ramos make from Hamilton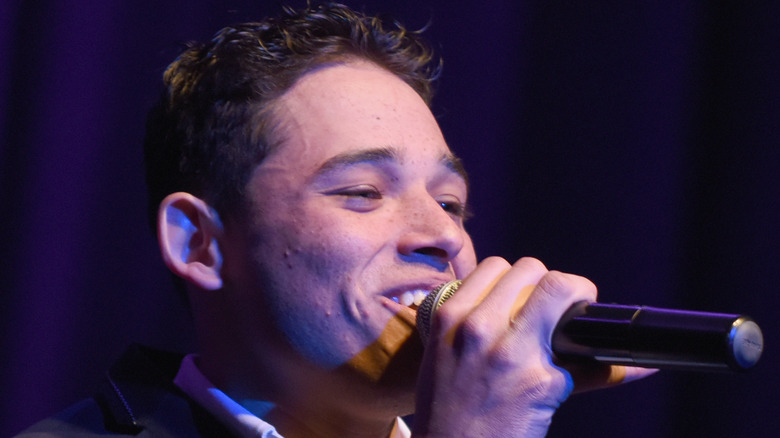 Jenny Anderson/Getty Images
"Hamilton" might have launched Ramos toward Hollywood-level paychecks, but his take-home for the Broadway hit wasn't too shabby. According to StyleCaster, he earned upwards of $18,000 per week of shows. He plans to make the most of his talents and this success, telling the New York Times, "This is the gift of gifts. It's like getting a Ferrari. You're not going to drive it? I'm burning out all the miles on it."
Though his actual net worth remains unclear with the constant addition of new and exciting projects for the young musician, sources place his net worth at $3 million dollars (via Celebs Update). While that may already be more money than a kid from Bushwick could ever imagine having, with all the irons he has in the fire, it's a safe bet that number will only keep growing. What's next for the multi-talented New Yorker? Well maybe even stand up comedy. He told Zach Sang, "I might do one special just to see ... if I bomb, I bomb"