The First Season Survivor Controversy That Producers Don't Want You To Know
Behind every reality show is a team making sure that everything goes smoothly, sometimes to the point that the actual reality is forgotten about. Occasionally producers have a little too much say as to what actually happens in an environment that's meant to be untouched, which is exactly what happened on the first season of "Survivor" in 2000.
First set in Borneo, the show's debut featured a cast of sixteen castaways who were whittled down from more than 6,000 applications (via E! Online). Eventually producers settled on 16 contestants, which included a "homemaker, a student, an ex-Navy seal, a lawyer, a neurologist and a traveling salesman." The eclectic range of backgrounds and ages led to an interesting and dramatic cast, who battled it out to survive the island for the $1 million grand prize.
However, one contestant nearly threw the competition into a tailspin after alleging the show was rigged.
Stacey Stillman filed a lawsuit against CBS and Survivor producer Mark Burnett
Voted out on day 9, San Francisco attorney Stacey Stillman alleged that Executive Producer Mark Burnett rigged her exit by convincing contestants to vote her off. When Stillman left the show, she was sent to a local hotel before being sent back to the U.S. from Borneo (via Medium). She just so happened to bump into fellow survivor Dirk Been after he was voted out, who allegedly told her that Burnett had approached Been and Sean Kenniff to convince them to vote Stillman out instead of 72-year-old Rudy Boesch (via ABC News).
As a result, Stillman filed a 14-page lawsuit against CBS and Burnett claiming that, "Burnett rigged the vote so the show would appeal to an older demographic," as Boesch was the only remaining castaway over 40. CBS called Stillman's allegations "frivolous and groundless" and denied her claims, for which she was seeking "damages for alleged fraud, breach of contract, and unlawful business practices," per ABC News, as well as "restitution for lost prize money" and $750,000 for "punitive damages."
In his deposition for the suit, Been alleged that Burnett had a "five minute conversation" that essentially made him realize Boesch's skills and abilities were "going to be very important down the road" and that the "best thing that could be done" was to "form an alliance against Stacey and vote Stacey off."
The lawsuit was eventually settled out of court and the show went on to become a major success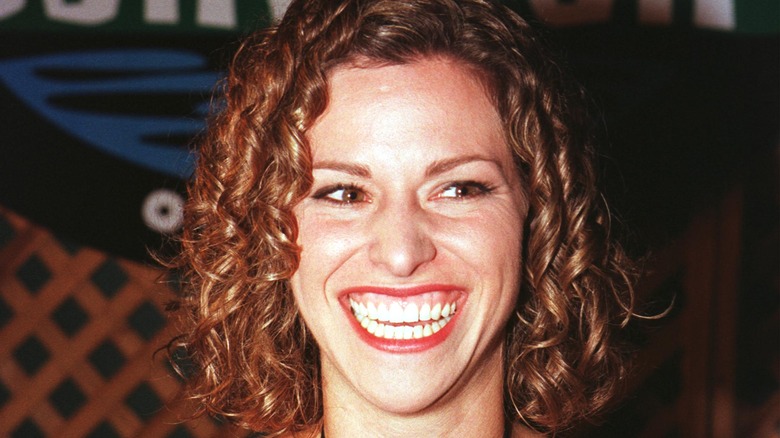 Getty Images/Getty Images
CBS proceeded to file a $5 million countersuit against Stillman, claiming that the contestant broke her confidentiality agreement. But this was eventually thrown out by the Los Angeles Superior Court, who ruled that Stillman didn't break the confidentiality agreement. The original lawsuit was eventually settled out of court (via Entertainment Weekly), but that didn't stop former contestants from the first series looking back and revealing what actually happened.
According to Joel Klug, Burnett allegedly "started making moves of his own — some of them blatant, and some a bit more covert." He went on to say that "some of these moves directly lead to Stacey getting voted out," adding that, "if people would have known all the shenanigans that were pulled between the first season production and cast, they would be shocked."
Klug went on to say the lawsuit wasn't "worth it for [Stillman] or anyone else involved," and that he's glad Burnett came out of it "unscathed" and went on to have "a historic and influential career."