What Lisa Loeb Is Doing Now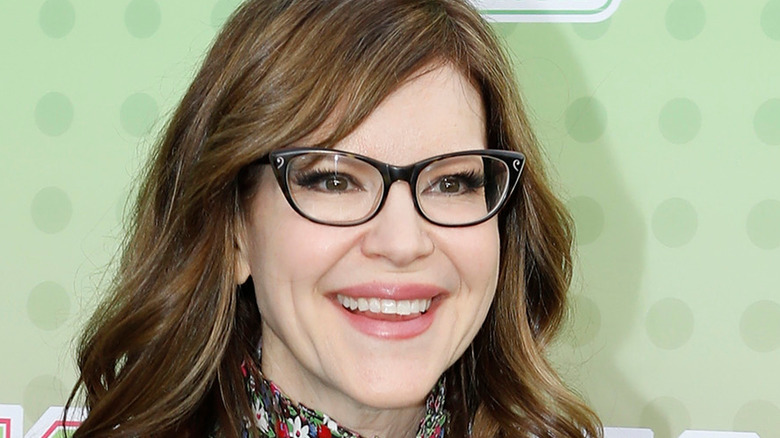 Shutterstock
When it comes to iconic hits of the '90s, few come to mind faster than Lisa Loeb's "Stay (I Miss You)." The iconic tune was featured on the soundtrack for the 1994 film "Reality Bites" and served as Loeb's first official Billboard Hot 100 No. 1 hit, (via Billboard). Eight years later, in 2001, mega-hit movie "Legally Blonde" would feature another one of her hits, "We Could Still Belong Together," during Elle Woods' arrival to Harvard Law School for the first time.
In the years since her first major musical successes, Loeb has appeared on the Food Network on her own 2004 show with Dweezil Zappa called "Dweezil and Lisa," a series during which the pair hits the road in search of food and music. In 2009, she wed Roey Hershkovits, who at the time was the music producer for "Late Night With Conan O'Brien," (via The New York Times).
Loeb was a true diva of the '90s and 2000s, and though she hasn't quite abandoned her musical career, her albums are sounding a bit different these days.
Lisa sings for a new generation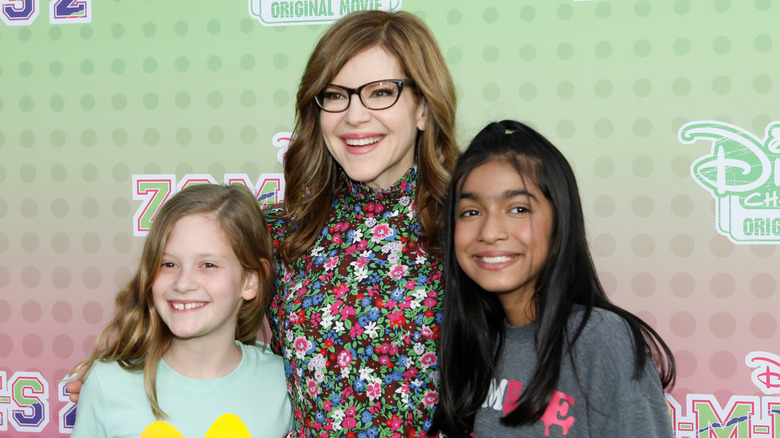 Shutterstock
In 2003, Lisa Loeb released "Catch The Moon," the first of what would end up becoming many children's albums. On the album, Loeb covers classics like "Big Rock Candy Mountain" and "Oh Susanna," making car sing-alongs a bit nostalgic sounding for the Gen X and Millenial parents playing the songs for their children. 
Though much of the singer's success these days comes from streaming services like Amazon hosting her children's records, Loeb still makes music for her more mature fans as well. Of her music, she says, "I still do 'real' music. Even my most recent adult-oriented record, there were two songs on it that were written during sessions that were supposed to be specifically for kids material. The longer I'm doing this, the more that the lines blur, and it just becomes the chance to fill the need that I've found for universally-themed songs. That's been a goal of mine for years, and those songs tend to land within the children's genre of music now," (via Billboard). 
Next time your kid asks you to play a Loeb children's album, don't be afraid to sing along.