Here's What Lisa Loeb's Net Worth Really Is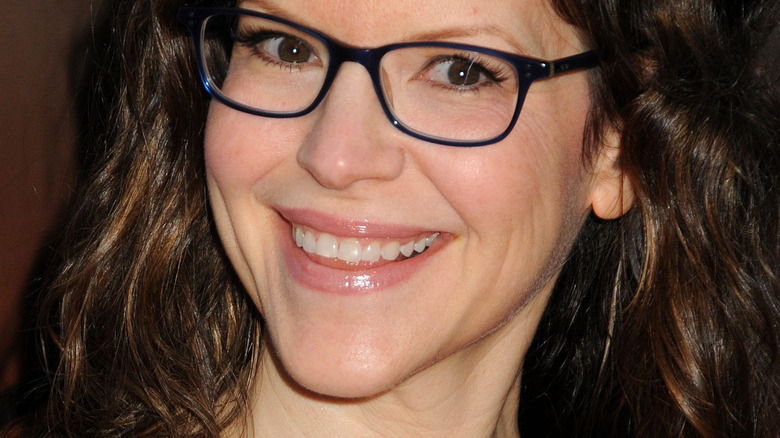 Shutterstock
Lisa Loeb is more than a one-hit-wonder. Although many millennials may know her for the 1994 hit "Stay (I Missed You)," and Gen Z is getting familiar with the pop artist through the new GEICO commercial, true Lisa Loeb fans know her to be more than that '90s singer-songwriter.
An actor and pop musician, Loeb's hit single made it all the way to the top of the charts after people fell in love with the song featured in the movie "Reality Bites," starring Winona Ryder, Ethan Hawke, Janeane Garofalo, and Ben Stiller (per IMDb). Since then, Loeb has won a Grammy for "Best Children's Album" for her album "Feel What U Feel," composed songs for the popular children's series "If you Give a Mouse a Cookie," and released her own music, according to her website.
With such a prolific musical career it makes us wonder what is Lisa Loeb's net worth today?
Lisa Loeb has branched out in her career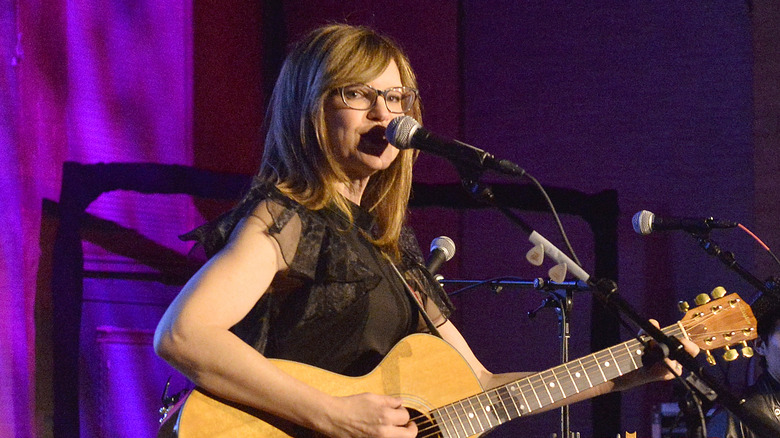 Jerod Harris/Getty Images
While all those '90 pop stars were busy making headlines for their relationship drama (ahem, Britney Spears and Justin Timberlake), Lisa Loeb was breaking into other mediums. As per People, she launched her own eyewear collection in 2009, which makes total sense given her iconic cat eyeglass frames.
But music is where Loeb has made the majority of her money, according to Celebrity Net Worth, who reports Lisa Loeb has a net worth of $10 million. Her net worth and popularity began to increase as the philanthropist took on various projects that extended beyond music. While the singer's career began as part of the duo Liz and Lisa, she broke out into solo performances, made appearances in movies, and her voice can be heard in animated films, according to the outlet.
However, it's Lisa Loeb's songwriting that continues to keep her on the map. The Dallas native has made a name for herself in the children's music scene both with the release of three albums geared toward kids and through her work with The Camp Lisa Foundation, an organization that gives underserved children the opportunity to experience summer camp (via LisaLoeb.com).
Loeb told Texas Monthly, "... It's funny, sometimes I go out and play concerts and people tell me they're the hugest fan and then say, 'So what have you been doing over the last twenty years?' And I say, 'I've been putting out a record almost every other year,' among other things." Obviously, she has a very successful career that surpasses any one-hit-wonder expectations.