How Much Is Runaway June Worth?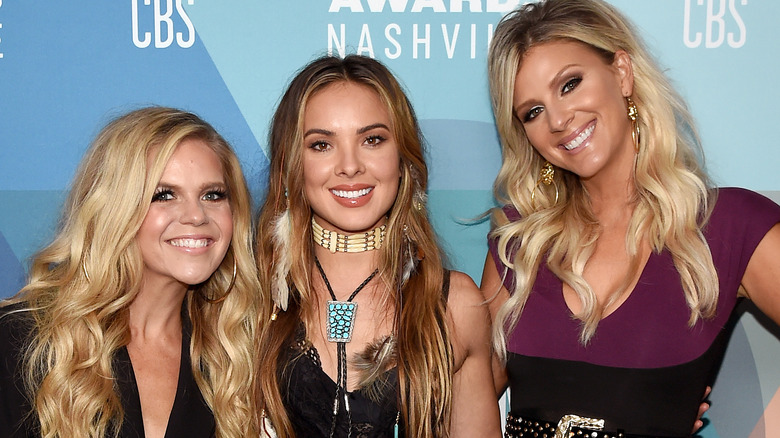 John Shearer/acma2020/Getty Images
Naomi Cooke, Jennifer Wayne, and Natalie Stovall have had tons of success with their female country trio group, Runaway June, but how much are they worth?
Cooke, who hails from Nashville, Tennessee, is one of the band's two founding members but doesn't have a very extensive past in the industry according to Celeb Pie. In fact, Cooke is private about her personal life for the most part. That said, the 30-year-old did publicly confirm to PEOPLE magazine in December 2020 that she's engaged to Boys Like Girls frontman Martin Johnson.
As for the other founding member of Runaway June, Wayne, 39, has deep roots in Hollywood as the granddaughter of iconic actor John Wayne. After making a name for herself as a professional tennis player when she was younger, Wayne moved on to music as both a singer and a guitarist, Idol Net Worth revealed, and ultimately, she named her band after her grandmother, June.
Stovall, 39, is the newest member of Runaway June, having joined the band in May 2020, just one day after Hannah Mulholland confirmed her departure. "It's extremely exciting. I really am honored," the Tennessee native said at the time, via Taste of Country. "I know that one of my favorite ways to create music is in a group setting and with band members. I mean, there's really nothing like it."
One member of the band is far wealthier than the others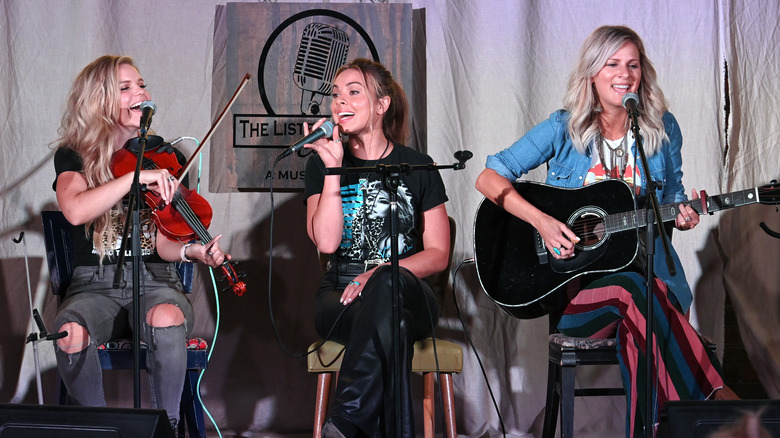 Jason Kempin/Getty Images
Stovall is not only a singer, but a multi-instrumentalist who, according to Idol Net Worth, started her career in music at the age of just four when she began taking violin lessons. Since then, she attended college at the Berklee College of Music, acted as the front-woman of the former band Natalie Stovall and the Drive, and sang in the former act Green Line South with husband James Bavendam, a drummer who she married in 2008.
She also toured as both a fiddler and singer for Bobby Bones and the Raging Idiots. So, how much is she worth? Popular Bio claims Stovall is worth between $1 and $5 million.
As for her bandmates, NCert Point claims Cooke is currently worth between $1 and $5 million and Popular Bio has revealed that Wayne has a net worth of $9 million.