Here's How Much In The Heights Star Olga Merediz Is Really Worth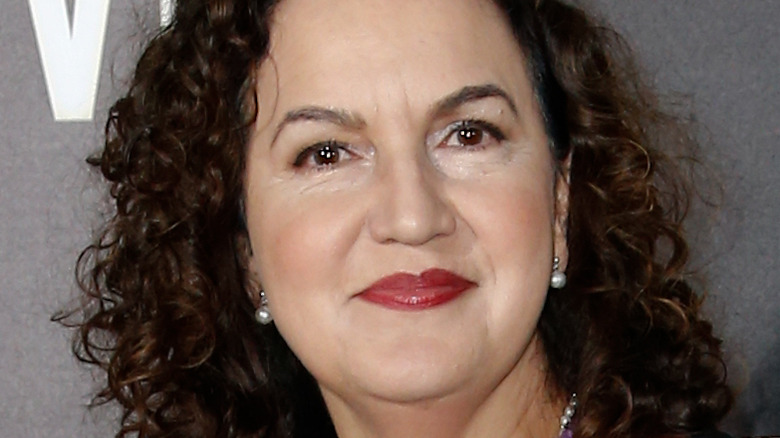 Shutterstock
Olga Merediz couldn't have been happier to reprise her role as Abuela Claudia in Lin Manuel Miranda's "In the Heights," which debuts in theaters and on HBO Max on June 10, via HBO Max. "This is the movie that we need right now," the 65-year-old actor told Broadway World. "We need it! It's a gift to me and it's a gift to the world and I'm so honored and so proud." Indeed, Merediz has a special connection to "In the Heights." The show made her a star when she performed on Broadway, and in 2008, she received a Tony Award nomination for Best Performance by a Featured Actress in a Musical, per IBDB.
However, playing Abuela Claudia was just one portion of Merediz's long career. The actor is a star in all three worlds of entertainment: Broadway, TV, and film. As noted by IMDb, she's appeared in very popular TV shows, including "Brooklyn Nine-Nine" as Julia Diaz, "Orange Is the New Black" as Lourdes, and "Law & Order: SVU" as Judge Roberta Martinez. Her film credits include "Humor Me" and "Fair Market Value," two comedies that allowed her smaller roles. In finding success in all three entertainment genres, Martinez has built a sizable net worth.
How Olga Merediz grew her net worth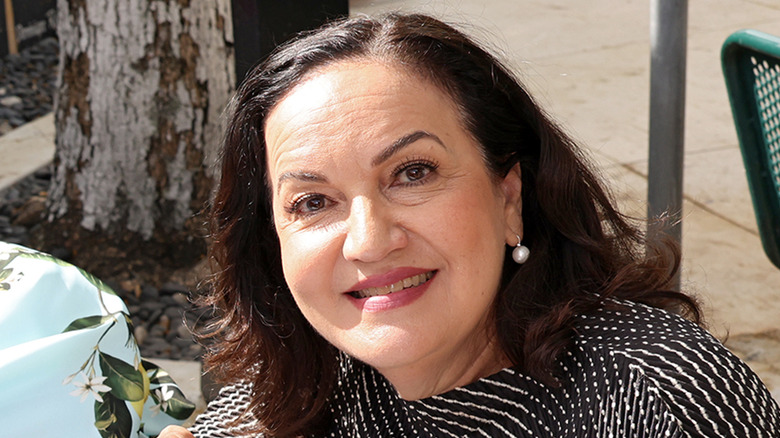 Alexander Tamargo/Getty Images
As told by Celebrity Net Worth, Olga Merediz was born in Guantanamo, Cuba, in 1956. Not much is known about her childhood or her early success in theater, TV, and film, though her first acting credits appeared in 1984, via IMDb and IBDB. That year, Merediz landed a small part in the sci-fi film "The Brother from Another Planet." She also had a small role as "Mexican Woman" in the show "The Human Comedy," about a small-town American family struggling to survive World War II, as explained by Playbill. In 1985, Merediz landed a significant, but also small role as Mrs. Rodriguez in "The Cosby Show," and in 1987, she appeared in the ensemble of "Les Misérables."
Merediz continued to build on small performances in TV series and Broadway shows throughout the 1990s and 2000s, appearing in musicals such as "Mamma Mia" and the crime drama "The Sopranos," as noted by IMDb and IBDB. Finally, she landed her breakout role in 2008 playing Abuela Claudia in "In the Heights." Merediz received immense praise for her performance, particularly for the song her character sings, "Paciencia y Fe," per AV Club. However, Merediz did not abandon her TV and film career, and continued to play a variety of characters in TV shows and movies. Along with her earnings from "In the Heights," the star has worked hard on television and in movies to grow her net worth to $3 million, per Celebrity Net Worth.