Is This The Real Reason Maren Morris And Gabby Barrett Skipped The CMTs?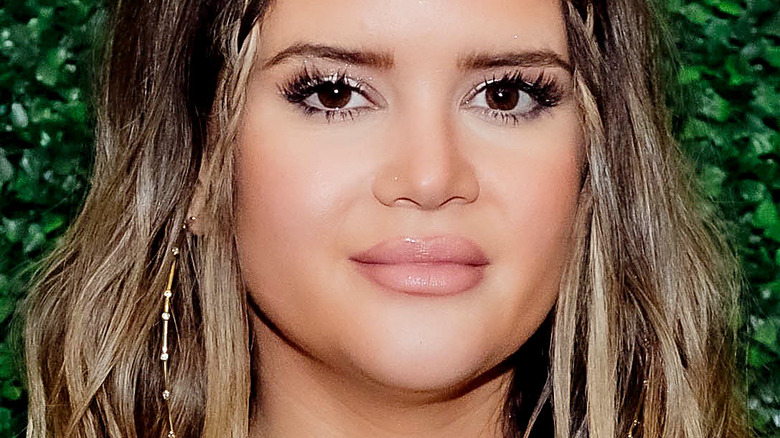 Shein Together Fest 2021/Getty Images
The CMT Awards brought together some of country music's brightest stars to present and receive trophies for the best country music videos of the year. The ceremony also reflected the post-pandemic reopening of public events, with unmasked audience members seated all around the arena stage. Performers. including Kelsea Ballerini, Carrie Underwood, Luke Combs, Lady A, and Thomas Rhett, gave their all both onstage and on local rooftops. It's an event that would be considered unmissable by the country music world — and yet, two notable singers did.
Barely a day before the June 9 awards ceremony, Maren Morris and Gabby Barrett pulled out of the festivities for vague "personal" and "scheduling" reasons (via People). Barrett posted a photo of the previous year's awards on her Instagram account, noting that it was her first-ever CMT win, calling it "a special moment that I will never forget." She added, "I'm really sad to share that because of personal circumstances I won't be able to perform with @ladya and @carlypearce on Wednesday at the @cmt Music Awards! I'll be rooting for you guys and all of the incredibly talented nominees and performers!" She added that she hoped to see her fans during her upcoming summer tour.
The news came as a shock to loyal viewers, and sent producers scrambling to find replacements for their scheduled performances. (Ingrid Andress and Lindsey Ell stepped in at the last minute.) But a controversy surrounding the country network has fans wondering whether the singers had a deeper reason for skipping the awards.
Could the stars have been protesting the network's politics?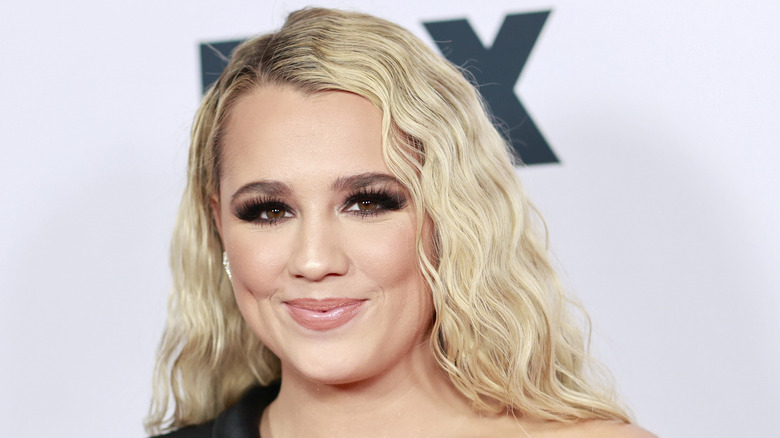 Emma Mcintyre/Getty Images
Just days before the big awards ceremony, the Country Music Television (CMT) network publicly took a stand on a controversial issue. Their Twitter account acknowledged National Gun Violence Day by calling attention to the issue (according to Wear Orange, more than 100 Americans die by gunfire every day). Not the most popular stance to be taking in a genre associated with rural Southern roots.
Indeed, some former watchers quickly expressed their disapproval. One tweeted, "Well, looks like CMT is off the channel selection for my TVs. Good luck catering country songs to the woke, and may your profits be null!" But others applauded the network for speaking out. A supporter commented, "Thank you, CMT! As a school shooting survivor, seeing you be willing to stand up for the dignity of human life is powerful & means a lot to me."
Which brings up the question: Were the absent stars actually boycotting the awards as a protest against the station's support of gun control? Highly unlikely in Maren Morris' case. The "To Hell and Back" singer has spoken out against private ownership of assault rifles (via The Boot). So there must have been a more pressing reason for her to miss out. As for Gabby Barrett, she hasn't made any public statements either way on the issue. However, as a mom of a 6-month-old baby, she might have had family issues that kept her from accepting the award for CMT Female Video of the Year during the ceremony. The legendary Gladys Knight accepted the award in her honor.