Why Kelsea Ballerini's Win At The CMTs Is Dividing Country Fans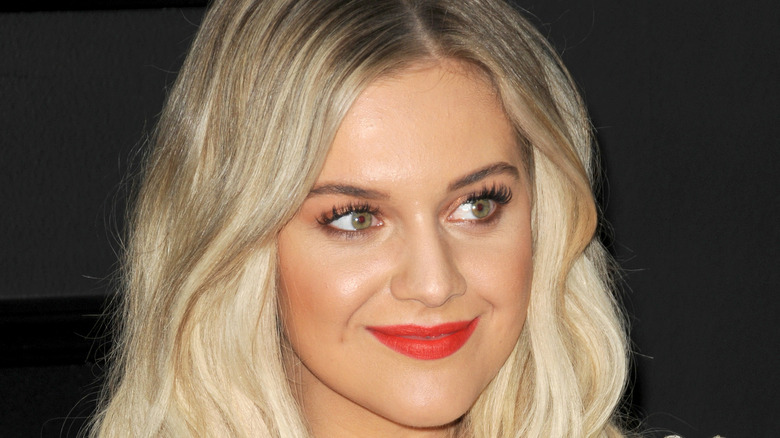 Shutterstock
Kelsea Ballerini really stood out on the red carpet at this year's CMT Music Awards. The singer-songwriter wore a hot pink bustier with matching leather pants, which Yahoo described as a "country Barbie" look. It would turn out to be Ballerini's night, where she not only co-hosted the event with Kane Brown, but also took home the award for CMT Performance of the Year (via Entertainment Tonight). It was just one of the three awards for which Ballerini was nominated, tying with Miranda Lambert and Little Big Town. Her co-host Brown actually beat her out for the most nominations, with four. 
Ballerini's performance that won her the CMT award was for her song "The Other Girl" with Halsey. Some people have criticized Ballerini for being too pop and not country anymore. It's the same criticism that a fellow country-turned-pop star also faced just a few years prior.
Critics thought Ballerini's song was pop, not country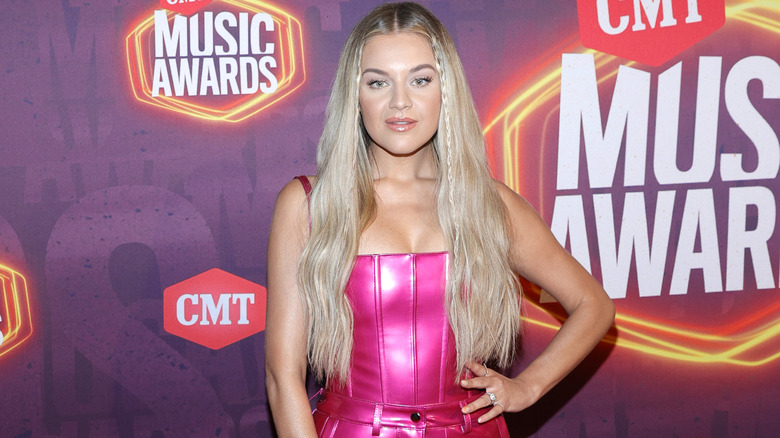 Jason Kempin/Getty Images
Kelsea Ballerini was a little shocked to have won the award for her performance of "The Other Girl," because according to Hollywood Life, the singer said "there was a lot of chatter on 'categorically' what genre this song did or didn't fit into." Winning the CMT award from the fans just validated everything that Ballerini felt. The singer said that because it was the fans who voted for the award, they "know where [her] roots are and [they] know who [she is]." Ballerini also added that it gives her the encouragement to "push boundaries and explore artistry" right at a time when she's working on a new album. 
One fan on Twitter echoed those sentiments, writing, "Kelsea talking about ignoring boundaries and pushing back against people trying to label her music as anything other than country is super helpful." 
Ballerini isn't the only country singer who has pushed boundaries. Taylor Swift made the jump from country to pop, and made her CMT return this year by winning the award for Best Family Feature for her re-recording of "The Best Day (Taylor's Version)" (via People). Some people were upset to see Swift win a CMT award, because they felt she's not country anymore. However, her fans clapped back on Twitter saying, "She's an artist" and "It's called being versatile." Both Ballerini and Swift are changing the game for future artists — whether people are ready for it or not.